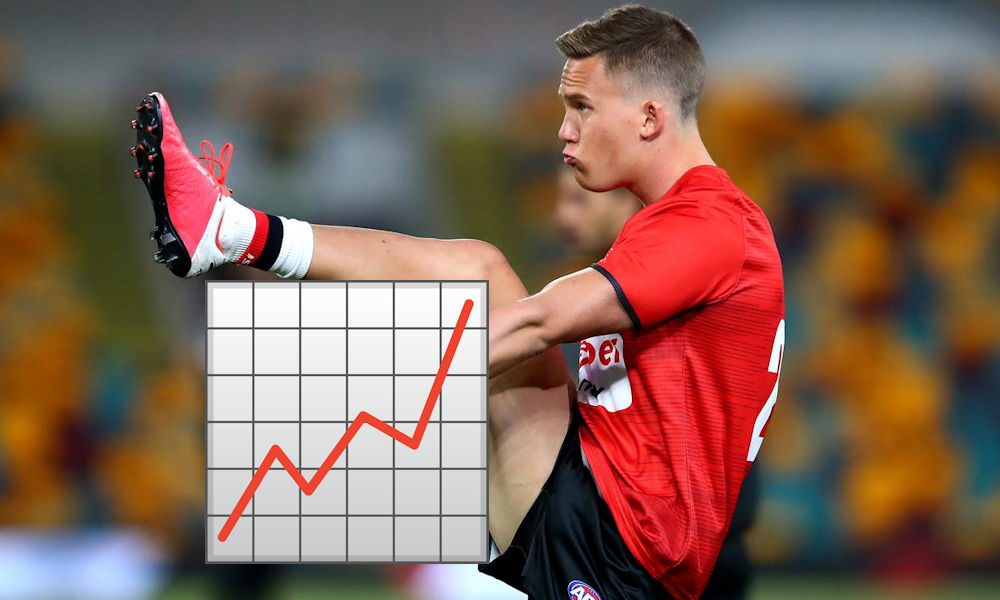 Teams will continue being announced the night before the game's played, so rolling lockouts are here to stay. That means two things: 1. for the rest of the season, popular trades will only have meaning when the round is done and dusted, and 2. we've got to cross our fingers that normal team announcements are back in 2021.

Ben of the @BeaufortBeaus takes a look at the most popular trades of Round 12.
Most Traded In
Coaches chased Rory Laird's role in the midfield after his 139, but he dished up less than half that with a 67. He's got a bye in Round 14 and only has an average of 75.6, so stay away for now.
Meanwhile Jack Macrae was just as disappointing with only 76, burning the 14.6% of the competition who made him their captain against Adelaide. He'll be back to his tonning ways but consider saving yourself $156,000 by trading in Marcus Bontempelli instead after his outrageous 145.
It wasn't all bad news though. Alex Witherden made this list last round and almost reached a BCV ton. He's got one more game until his bye but with a current average of 81.6, he's looking like a reliable option in our backlines.
Jack Bytel (MID, $214,000)
Zac Foot (MID/FWD, $189,000)
Tom Hutchesson (MID/FWD, $177,000)
Rory Laird (DEF, $705,000) 
Lachlan Sholl (DEF, $233,000)
Jack Macrae (MID, $881,000)
Josh Honey (MID/FWD, $171,000)
Peter Ladhams (RUCK/FWD, $575,000)
Sam Wicks (MID, $263,000)
Alex Witherden (DEF, $662,000) 👍
Most
Trade
d
Out
It's rookie galore on this list, but interesting that there's only one who didn't play. It shows that our cash cows are well and truly fattened, but also that coaches could be running out of cash generation.
Have mercy for the coaches who traded out Bailey Smith though. After 47, 66 and 56 from his last three, he was back in the midfield and pumped out 125 against Adelaide. With a breakeven of just 37, he's a trade target next round and an example of how risky premium swapping can be.
Marlion Pickett (MID, $457,000)
Bradley Close (MID/FWD, $296,000) ✂️
Sam Simpson (MID, $412,000)
Max Gawn (RUCK, $920,000) 🚑
Max King (FWD, $362,000)
Brandon Starcevich (DEF/MID, $319,000)
Connor Budarick (MID/FWD, $320,000)
Bailey Smith (MID/FWD, $601,000)
Jake Aarts (FWD, $355,000)
Noah Anderson (MID, $503,000)
Early Movers
Angus Brayshaw is the most traded in premium since lockout lifted after back-to-back tons and a tempting price of $556,000. He was at centre bounces even though Jack Viney was back from injury and Melbourne were a better team as a result.
Meanwhile Dayne Zorko has caught the eye of 1,500 coaches already after scoring 107 and adding FWD status. He's averaged 98.4 from his last five but I'm not convinced he's value anymore after rising $157,000 since he bottomed out.