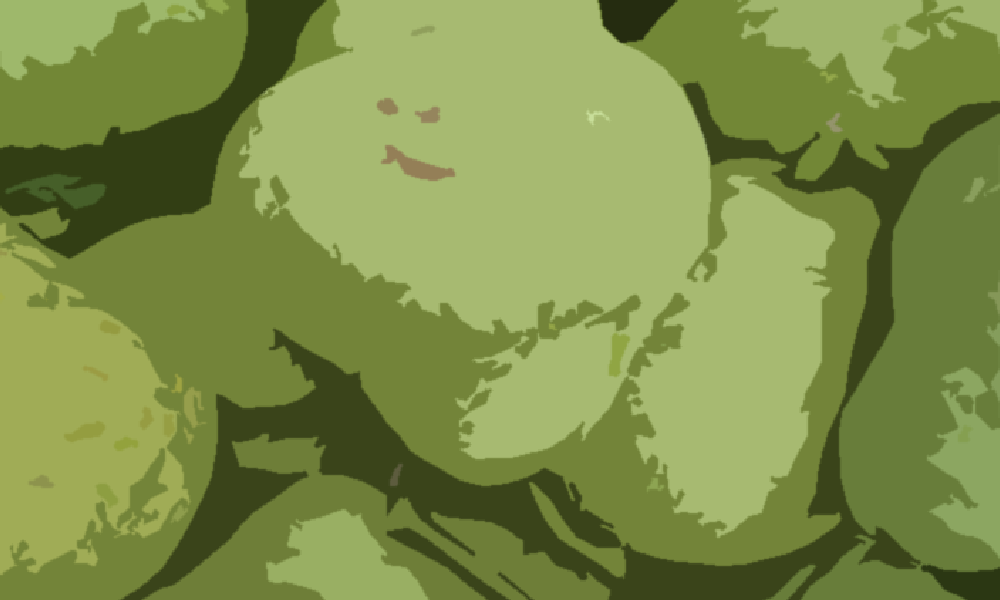 Players in their third year — particularly high-end draft picks — can make the leap from quality player to uber-premium. Tim Taranto, for example, achieved the rare second and third-year breakout, leaping from a 90.9 AFL Fantasy average in his second year — up from 61.4 in his rookie year — to a 112.5 average in his third season in 2019.  While Taranto's natural development was a big factor, an injury to Callan Ward in round 1, 2019 certainly fast-tracked his dominant role in the GWS midfield. 
Aside from these variables — such as injuries causing less internal competition, or a coaching change — typically, similar checkpoints for a second-year breakout (explored in part II) — tank, role and development — must be observed to attempt to predict a breakout in the third year. The added bonus, of course, is that players have had an additional year to show us a glimpse of their potential, or even illustrate their future form in patches when playing a different, more fantasy-friendly role. 
Here are seven of my favourite third-year breakout candidates from the 2017 draft class and their appropriate breakout fruit comparison:
Andrew Brayshaw | 20y/o | FWD/MID
Rd 1, 2020 BCV (Before Coronavirus) score: 55
2019 average: 69.5
Games played: 22
TOG: 71%
Projected 2020 role: Pure inside midfielder
Brayshaw failed to deliver on a second-year breakout, and it wasn't really even his fault! The 20-year-old made a successful and courageous return from a horrific broken jaw in his rookie season to string together 22 games in year two. Alas, Ross Lyon preferred playing David Mundy and Reece Conca in the guts instead of the former number two pick and was content splintering Brayshaw up on the bench for extended stretches.
Well, all that's about to change! New coach, new Brayshaw? Well, it appeared to be the case with his team-high 68% CBA-rate under Longmuir during the Marsh series, to go with an impressive 104 AFL Fantasy point average over the two games.
However, round 1 was a different story. Brayshaw had a 52.4% CBA rate and spent just 65% TOG (even with the 16 minute quarters) for just 45 AFL Fantasy points. Surely Brayshaw's minor foot injury in Marsh 2 is to blame and we have nothing to worry about… Right?
Breakout fruit rating: Juicy Peach
A juicy peach almost never goes wrong and almost always delivers on the promise of exploding with flavour and nourishment. The only time a peach can disappoint you is if you hype it up too much.
It's a virtual guarantee you'll be happy when you pick a peach — or an Andrew Brayshaw — so long as there is no sign of a pesky, doughy centre lurking under the skin — AKA Reece Conca mid-time. 
---
Hunter Clark | 20y/o | DEF
Rd 1, 2020 BCV score: 65
2019 average: 77.4
Games played: 14
TOG: 77%
Projected 2020 role: Majority half-back, occasional/sporadic midfield time
Clark's flowing locks and headband have been on fantasy coaches radars since he was drafted with the seventh pick in the 2017 draft — when he sported a 108 AFL Fantasy average in the TAC Cup in his draft year.
Hunter was calm and composed as a half backman last season and may have to stay mainly in that role again for 2020, with players like Steele, Ross, Gresham, Dunstan, Jones and Hannebery currently ahead of him in the midfield pecking order.
The breakout may be there, but the Saints two strongest positions for depth are the two positions Clark thrives in — defence and midfield. Competition for touches may be tough in 2020. 
Breakout fruit rating: Rockmelon
The rock hard outer shell of the cantaloupe proves a tricky obstacle to enjoying the wonderful joys that lie within. Unfortunately that outer shell — Clark's hurdle to #moremidmidfield — may require a sharper knife — another preseason — for us to fully enjoy the fruity goodness under the surface.
---
Adam Cerra | 20y/o | DEF
Rd 1, 2020 BCV score: 54
2019 average: 60.8
Games played: 20
TOG: 79%
Projected 2020 role: Outside-inside midfielder, half back
Cerra should be another player who benefits from a fresh set of eyes at the Dockers. Cerra spent his first couple of years playing in a variety of roles, but rarely in his preferred position as an inside midfielder. While his body still needs time to develop to play consistently on the inside, he'll no doubt get some exposure in 2020. 
An ongoing issue for Cerra, much like his aforementioned teammate, is his time on ground. He managed to score 76 AFL Fantasy points in a relatively low 74.5% TOG during the Marsh Series. However, when it came to the season proper — in the shorter 16 minute quarters in round 1 — Cerra still only managed a mesely 73% TOG; the fourth lowest among Dockers. 
Despite the low TOG, Cerra was sixth in line for CBAs for the Dockers in round 1, attending 28.6% of available centre bounces, per AFL Ratings. Given his versatility, it could be a role-dependent, bumpy ride — but with the DEF status, that's probably okay… at least in Draft.
Breakout fruit rating: Lime
Only the bravest of souls, or those with full dental cover, would be willing to eat a lime on its own — or pick Cerra if he plays as a pure defender. But when added as a complimentary piece, like a drop of lime juice in your guacamole — a sprinkling of mid time with DEF eligibility — then the lime becomes not only far easier to digest, but delicious!
---
Aaron Naughton | 20y/o | FWD
Rd 1, 2020 BCV score: 8
2019 average: 64
Games played: 22
TOG: 86%
Projected 2020 role: Key forward with licence to roam
Aaron showed us he had a naughty ceiling in 2019 with his breakout performance against the Tigers in round 7, notching 14 marks (9 contested), 16 disposals (14 kicks) and five goals for 125 AFL Fantasy points. 
After coming into 2020 under an injury cloud, Naughton, much like many of his teammates, was rancid in the season opener. But Luke Beveridge and his monumental pipes won't allow that performance again, and some players dumped onto your draft leagues waiver wire after round 1 could be valuable bench stashes at the very least. 
With the two Josh's — Bruce and Schache — in the team, Naughton should play the roaming, tall, high half-forward role that helped Nick Riewoldt be a fantasy great; an itch we once hoped Charlie Curnow might scratch in the past few seasons.
Breakout fruit rating: Tomato
Tomatoes are one of the most versatile fruits, and are key ingredients in some of our favourite dishes. There's no doubt the flavours really explode better in certain dishes — like on a margherita pizza, or when stationed as a roaming high half forward — but with a high potential for tastiness, you could do far worse than a tomato. 
---
Charlie Constable | 20y/o | MID
Rd 1, 2020 BCV score: DNP
2019 average: 83.4
Games played: 7
TOG: 68%
Projected 2020 role: In Chris Scott's doghouse, midfield, half back?
One of the ultimate cash cows of 2019, Constable has all the tools to be a great inside midfielder in the modern AFL. A 191cm smooth-moving ball magnet, Constable's main weakness appears to be endurance, with coach Chris Scott only giving him in excess of 70% TOG twice in his seven games last season — for scores of 85 and 107. 
CC is the carbon copy of a quality Jack Macrae-type midfielder — and AFL Fantasy scorer — that can rack up the pill at will. The opportunity should be there, given Geelong's aging roster in need of an injection of youth. But will it be there, if Charlie is — as he appears to be — in Scott's doghouse?
Breakout fruit rating: Pineapple
If you can make your way through the spiky exterior you will be rewarded. However, finding a way through with an unrelenting protective shield in the way — like Chris Scott's coaching — it might be best left in the cupboard for a while.
---
Darcy Fogarty | 20y/o | FWD
Rd 1, 2020 BCV score: 41
2019 average: 59.3
Games played: 4
TOG: 80%
Projected 2020 role: Key forward
Strangely trialed as a defender in the SANFL at times in 2019, Fogarty should resume his natural post up forward under Matthew Nicks in 2020. The Crows lost 75 goals from various list changes in the offseason, which included losing two of their top three goal kickers in Eddie Betts and Josh Jenkins. 
Fogarty will be asked to fill some of that void, and he may be up for the task. "The Fog" was brought back into the Crows lineup for the final four games last season, kicking nine goals, including a bag of five against a typically strong West Coast defence.
Breakout fruit rating: Granny Smith Apple
Much like picking a key forward in AFL Fantasy, picking a Granny Smith apple over other fruit options is such a "meh" selection. Sure, they get the job done and keep us satisfied at times, but we know what we're going to get, and at the end of the day, we're probably going to be dissapointed. If you like Granny Smiths, then you'll probably love The Fog!
---
Cam Rayner | 20y/o | FWD
Rd 1, 2020 BCV score: 59
2019 average: 45
Games played: 22
TOG: 78%
Projected 2020 role: forward, short midfield rotation (90-10)
The former number one pick has had a tough time hitting the fantasy scoreboard in his young career. Rayner has only two AFL Fantasy tons to his name, both back in 2018 — and it's surprising he even managed to get those given his lack of scoring in 2019. Rayner scored 33 AFL Fantasy points or under in eight games last season.
The 20-year-old came back in the new year looking lean, mean and ready to show why the Lions took him with that lofty selection in the 2017 AFL Draft. Rayner's Marsh series was solid, but he's still not looking like an option in Classic, or even rosterable in Draft in a vast majority of leagues. But will his number one pick pedigree shine through in the magical third year?
Breakout fruit rating: Fig
Figs get talked up a bit and even have their own jam. But I haven't ever enjoyed the experience of downing a fig — or having a Rayner in my team — but I'm willing to give it another go in 2020 (as a deep, deep bench stash in draft). Something tells me our fig might have a better chance in a few years to flourish once other, sweeter, fruits — like Zorko and Lyons — are out of season.
---
Brandon Zerk-Thatcher | 20y/o | FWD
Rd 1, 2020 BCV score: 50
2019 average: 56
Games played: 1
TOG: 74%
Projected 2020 role: intercept defender
Zerk-Thatcher got some pre-season hype in AFL Fantasy Classic circles, displaying significant improvement while playing a cushy role in the Marsh Community Series.
Playing as an intercept defender across the two Marsh games, Zerk-Thatcher had 21 intercept possessions, averaged 16 disposals and went at 91% disposal efficiency. Whilst round 1 wasn't as impressive, Essendon's game plan — designed around intercept possessions to then allow best-use of their elite foot speed out of defence with Saad and McKenna — means BZT30 could have a crucial role alongside Hurley down back for the Bombers. 
Breakout fruit rating: Pomegranate
You have kind of heard of it, but you don't really know exactly what it is. A pomegranate — like a Zerk-Thatcher — is largely unproven as a reliable fruit, but perhaps it's worth trying at least once.