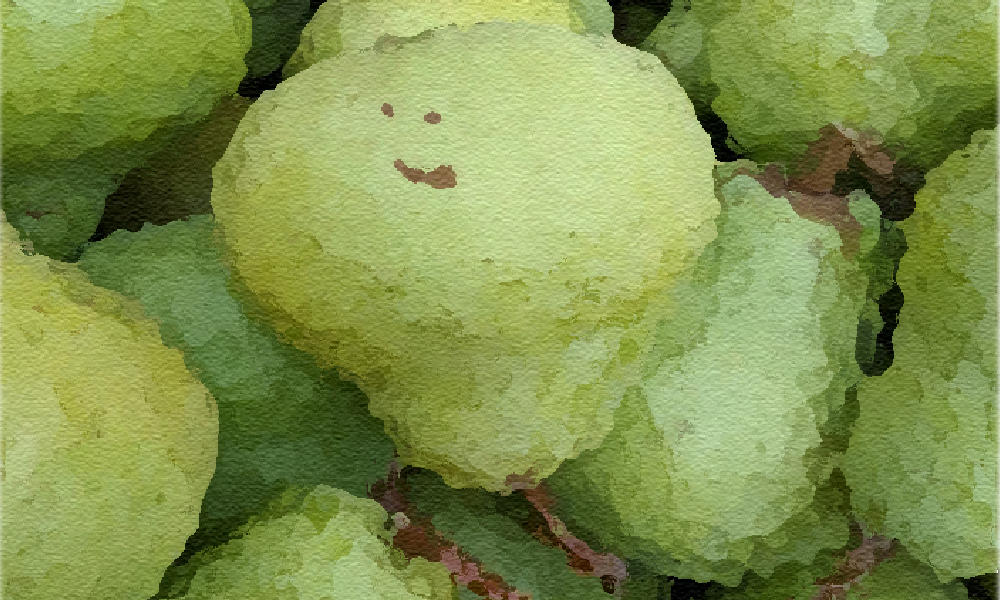 The "second-year breakout" is a somewhat underrated commodity within the fantasy community compared to its far more popular cousin, the "third-year breakout".
The second-year can often be wrongly associated with regression. Ever heard of the "second-year blues" or the "sophomore slump"? However, these theories do not apply to the vast majority of high-end draft picks, who typically improve in their second season at AFL level. It is relevant for players who have already had a phenomenal "breakout" rookie season, who would then have to increase their output in their second season to be in line with our traditional expectations of an upward trajectory to, in our mind, get a pass mark. All the while, with opposition clubs now armed with a year of data on how to limit their effectiveness. 
But keep in mind — dominant rookie seasons are few and far between — and improvement in year two generally occurs. Indeed, the School of Sophomore Breakouts has some impressive alumni in recent years, including Jack Macrae, Chad Wingard, Clayton Oliver, Tim Taranto, and James Worpel.
The second-year breakout comes down to three major factors: tank, development and role. 
The tank part is simple. A second pre-season under the belt and guys like Clayton Oliver go from pudgy teenagers to grown men seemingly overnight. The role and development parts of the equation are harder to determine.
For someone like Tim Taranto, his development was so hasty that he forced an increased role in year two — along with a healthy TOG bump to match. However, some players require patience, and as a resident of Paddy Dow Peninsula, it's looking likely to be more of a slow burn. (Remember folks, another bloke with the initials PD didn't truly break out until his fourth and fifth season!)
Role, too, can be hard to predict. Andrew Brayshaw — a player featured in Part III — ticked all the boxes for a second-year breakout in 2019, but only finished the year with a 4% TOG bump and was rarely a prominent feature at centre bounce attendances (CBAs); one final present to us fantasy coaches from Ross the Boss.
With all this in mind, here are seven of my favourite second-year breakout candidates from the LOADED 2018 draft class — complete with their fruit comparison to assess their breakout candidacy (why you ask? 2020 is weird just roll with it):
Bailey Smith | 19y/o | FWD/MID
Rd 1, 2020 BCV (Before Coronavirus) score: 119
2019 average: 69.2
Games played: 22
TOG: 73%
Age: 19
Projected 2020 role: Mid-wing-forward (55-25-10 split)
Following a monster round 1 performance, the Bailey Smith breakout is no longer a secret in the fantasy community and still looks to be as glorious as his flowing mullet. The TOG bump for Smith this season looks to be solid — he has averaged 80% TOG across his three major hitouts in 2020 — along with a jump in midfield exposure. 
He seems a shoo-in to be one of only a handful of players coach Luke Beveridge will utilise as chop outs for the big three of Bontempelli, Macrae and Dunkley in 2020 — Smith attended (a probably unsustainable) 63.6% attendance rate in round 1, per AFL Ratings, up +20% from his CBAs across the two Marsh matches.
Breakout fruit rating: Oddly-shaped Mango
Beautiful and exotic, mangoes aren't for everyone — but if given a chance they can be a delightful treat. The mainstream rockstar of the fruit family; looks may be deceiving, as even a young, unique-looking mango can pack a mighty punch.
---
James Rowbottom | 19y/o | FWD/MID
Rd 1, 2020 BCV score: 56
2019 average: 63.2
Games played: 12
TOG: 67%
Projected 2020 role: inside midfield rotations
Heading into his second year, the FWD-eligible Rowbottom ticks plenty of boxes for a sophomore breakout. Clearly sporting a stronger frame after another pre-season, the former pick 25 appears set for a bigger role in the Swans engine room, attending 61.5% of CBAs in round 1, per AFL Ratings.
Time on ground is the only major hurdle, and despite the low amount of minutes on offer in round 1, Rowbottom still managed just 61% TOG for his 45 AFL Fantasy points. Horse seems determined to make fantasy coaches lives hard, and unfortunately, the second-best Bottom in the AFL may have to wait another year to fully turtle head his potential as a fantasy stud. 
Breakout fruit rating: Crunchy Pear
An underappreciated fruit that can be far more reliable than perceived. Despite being best left until fully ripe — like Rowbottom in year three or four — they provide pretty good value even when slightly raw, a tad crunchy and forward-eligible.
---
Jackson Hately | 19y/o | MID
Rd 1, 2020 BCV score: DNP
2019 average: 67.6
Games played: 7
TOG: 79%
Projected 2020 role: Wing/outside midfielder, stints inside
Pre-season images of Hately's Ivan Drago-esque frame kicked off the early hype for the second-year GWS midfielder and he staked his claim as one of a handful of Giants to fill the void of the injured Tim Taranto with his Marsh form. 
Hately admirably filled in for his fallen comrade and backed up the lofty expectations, attending 47% of the Giants CBAs across their two outings while averaging 89.5 AFL Fantasy points. Hately was a somewhat shocking omission in round 1, and with Callan Ward returning and no NEAFL for him to go berserk in, QUEEN's new single "I Want Jack Hate-ly" may be postponed to 2021. A draft stash unless more injuries hit GWS. 
Breakout fruit rating: Watermelon WITH Seeds
Watermelons are up there with the best of the fruit family. Unfortunately, when seeds are lurking within that glorious flesh — much like a returning Ward and mid-to-late season Taranto for GWS — you might end up spitting that watermelon back to the waiver wire.
---
Connor Rozee | 20y/o | FWD
Rd 1, 2020 BCV score: 106
2019 average: 72.6
Games played: 22
TOG: 82%
Projected 2020 role: forward-mid (70-30 split)
Rozee is a genuine Hweapon. Yet, his real-life stardom was far more evident than his potential fantasy stardom in his rookie year, as he put up sporadic scoring outbursts in his pressure forward, goal-kicking role. But Connor put up a big round 1 score — albeit against the mighty Suns — proving he may be ready to provide value sooner rather than later.
The Hweapon doesn't tick the typical boxes for a second-year breakout. He had a solid role, high time on ground, and not particularly impressive points per minute in year one. So how does he take it to another level — isn't this a recipe for "second-year blues"?
The answer is #moremidtime.
Rozee was the fourth CBA option behind Rockliff, Boak and Houston in round 1 and had a spattering of mid-time throughout the Marsh series, but more importantly, he looked damaging in that role.
Breakout fruit rating: Ripe Banana
A ripe banana is a perfect energy boost when you most need it — like Rozee for an aging and slow Port midfield. But when the weekend finally comes around — round 2 — does another fruit — some crushed, fermented grapes (the return of Wines) — cause us a headache? 
---
Jack Lukosius | 19y/o | DEF/FWD
Rd 1, 2020 BCV score: 69
2019 AFL Fantasy average: 52.3
Games played: 21
TOG: 77%
Projected 2020 role: The first or second option coming out of defence.
Lukosius had a solid debut season at the Suns, transitioning from a forward to a defender as the season went on. Using Lukosius' elite disposal out of defence seems to be Stewie Dew's plan for the 19-year-old, at least for the short term, and he potentially immediately replaces the midfield-bound Lachie Weller as a crucial defensive outlet.
The South Aussie had two OK Marsh performances followed by a marginally underwhelming round 1 score. However, Lukocius certainly passes the "eye test" and seems to be adjusting well to life in defence. He also took care of 50% of the Suns kick-ins in round 1, per AFL Ratings; you'd think that's probably good for his scoring given the volume of those he'll be getting at the Suns.
Breakout fruit rating: Slightly Firm Plum
It's a risky one. A firm plum may be ready to eat straight off the tree, but it's hard to tell. While this slightly firm plum could need some time to ripen, do we pick it now and accept the risk? It could end up being a scrumptious treat, but on the other hand may leave a sour taste if it's not quite ready.
---
Tarryn Thomas 19y/o | FWD/MID
Rd 1, 2020 BCV score: 69
2019 average: 55.3
Games played: 20
TOG: 73%
Projected 2020 role: forward-mid (70-30)
Thomas, beyond the numbers, passed the "eye test" last season — seamlessly moving through traffic and having more time to dispose of the footy than others around him. Following Shaw's appointment as coach, Thomas got a crack in the middle, averaging close to three clearances per game in his final five games — despite low TOG and CBA numbers.
Whilst he's lifted more hay bales than scored tons thus far in his career, this Tassie gem is flying well under the radar as a potential fantasy option — despite probably being still a year or two away. But while Thomas' role and TOG may be a bit of a rollercoaster — given North's strangely loaded, yet not-all-that-impressive midfield — his talent should force opportunities and he might make a few draft stream appearances throughout 2020.
Breakout fruit rating: Nectarine
A flashy and delicious fruit, but also a risky pick. A nectarine may look ready on the surface, but has one of the most deceptive and brutal flavour-to-disappointment ratios. If your nectarine — Tarryn Thomas — is ready to go and gets enough sun — midfield exposure — during ripening, we can expect big things.
---
Sam Walsh | 19y/o | MID
Rd 1, 2020 BCV score: 81
2019 average: 92.2
Games played: 22
TOG: 84%
Projected 2020 role: Outside-inside midfielder
I'm wary of predicting another level for Walsh in 2020, but not completely ruling it out. This isn't a knee jerk reaction to his underwhelming (by his already lofty standards) 65 AFL Fantasy points in round 1. It is that he, out of all the players in the 2018 draft class, has the most risk factors for the dreaded "second-year blues" — because he already had a "breakout" year in his debut season. 
Walsh played big minutes and had an amazing role in 2019, meaning the risk is that all of his scoring upside has to come from his own natural improvement, not through an improved role or better tank — this guy is already one of the AFL's top runners! The best-case scenario is that he is the AFL's Luka Doncic — a 21-year-old NBA star who's a borderline MVP candidate in his second season. While I really like Walsh, I am sceptical on the next level happening this season.
Breakout fruit rating: Punnet of Blueberries Left Slightly Too Long In the Fridge
Fresh from the store, this superfood provided us with immense satisfaction immediately. Following that phenomenal experience — Sam Walsh's rookie year — we stowed our blueberries in the fridge and had time to reflect. We reflected so long on that amazing first experience that when we go to get the blueberries a second time — expecting another level to the Sam Walsh breakout in year two — we may now be forced to accept some wrinkly, slightly less enjoyable blueberries. No doubt, still tasty, but likely not as amazing as that first experience.