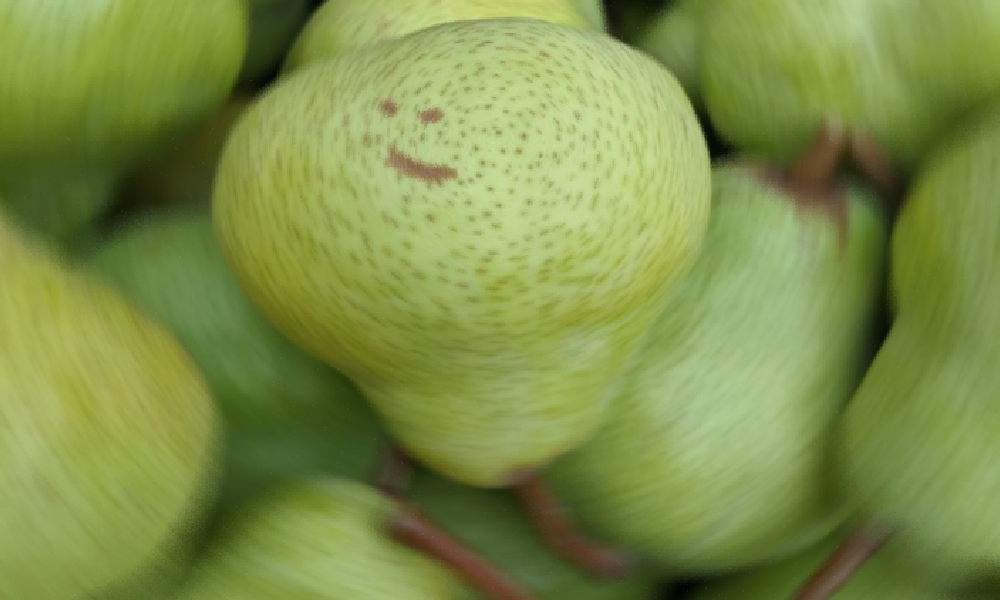 Footy is on its way back on June 11 — YEWWW — which means it's time to reactivate those fantasy brains, work on some spreadsheets and get back to talking about points, pigs, trades and brain fades, in our best attempt to escape our bizarre reality.
Unfortunately, COVID-19 is already without doubt the breakout of the year in 2020, but there are plenty of other — much more pleasant — juicy, delicious and nutritious breakout contenders for our AFL Fantasy teams in the 140-odd games we hopefully get to see this year.
Snapping up a breakout player at the right time in your AFL Fantasy Classic or Draft can provide a huge advantage over your opponents. Predicting that a player will improve from one year to the next — particularly in those first few years — is relatively easy. What isn't easy, is knowing whether that improvement is enough to earn them a fantasy-friendly, starring role within their team.
Is a player's improvement from year one to two, or two to three enough to force the coach's hand? Or is it simply a change of scenery and a fresh pair of eyes all they've ever needed to take that next step? Are the fantasy-friendly roles readily available for an emerging player to take? Or, has a situation allowed that to fasttrack — like, say, a rampaging Worpedo in a year two that included a Tom Mitchell broken leg?
I'll investigate some players in the early stages of their career who are primed for a breakout year based on multiple factors. In particular, we'll look at the opportunity available to them — including time on ground (TOG) and role — whether they passed the Marsh Community Series and AFL Round 1 "eye test" (a fantasy coach's greatest instinct in assessing whether a player actually looks like they are a good footballer) and how big the breakout could truly be — based on their projected role for 2020.
I'll then provide a ripeness rating for each player, together with an appropriate fruit to best describe both how ready they are for a breakout, and how delicious it could be for your AFL Fantasy Classic or Draft team, if you pull the trigger at the right time.
Please note: BCV (Before Coronavirus*) scores are calculated by multiplying the players score by 1.25 times. Available at http://www.dtlive.com.au/afl/.
*© Calvin, 2020
The Fruit Bowl Part I: The "Big" Names
Dan Houston | 22y/o | DEF/MID
Rd 1, 2020 BCV (before-coronavirus) score: 99
2019 AFL Fantasy average: 80.3
Games played: 21
TOG: 82%
Projected 2020 role: inside midfielder
Easily the hype of year in 2020, Dan Houston caught the eyes of fantasy coaches last season when — following a role change from half-back to an inside midfielder — he powered home to average 103.2 AFL Fantasy points in his final five games. Confirmation of his new high-scoring role came in Port's first intra-club hitout, both of their Marsh games, and then round 1, with Houston playing purely as a midfielder.
In the Marsh Series, he attended 65% of Port's CBAs, per Champion Data, despite playing only 56% TOG for the combined two matches. Round 1 was much of the same for Houston, with a splash of extra game time — he finished with 85% TOG — scoring 79 AFL Fantasy points in a predominantly midfield role.
Breakout fruit rating: Succulent Orange
Oranges are a boring fruit, aren't they? But oranges get the job done and rarely let you down. Much like Houston's breakout hype, oranges have been in our lives for a while. But just because something's obvious doesn't mean you shouldn't peel that orange and reap the rewards!
---
Andrew McGrath | 21y/o | MID
Rd 1, 2020 BCV score: 115
2019 average: 74.7
Games played: 22
TOG: 79%
Projected 2020 role: Inside midfield
Since being named the AFL's Rising Star in 2017, Andy McGrath has been somewhat of a letdown, at least for our fantasy teams. The 21-year-old Bomber has spent his formative years playing as a half-backer and wingman, but there are positive signs that he may finally get a chance as an inside midfielder in 2020 — a position he dominated in the TAC cup as a junior.
McGrath attended 36 of a possible 53 CBAs over the two Marsh games, per Champion Data, averaging 94 AFL Fantasy points and took that form into the season proper. The Bombers retroactive "Suitcase Regret" from the 2016 draft (passing on McClugGOAT (and Taranto) at pick 1) is looking less worrisome after round 1. McGrath racked up 23 disposals and eight tackles for 92 AFL Fantasy points in the Dons season opener, attending 66.7% of CBAs, per AFL Ratings.
Breakout fruit rating: Avocado
A savoury treat that needs a little time off the tree before it matures. McGrath has had his time to ripen up around the ground, and is perfectly ready to be smashed in the midfield and perhaps spread on a piece of sourdough.
---
Timothy English | 22y/o | RUC
Rd 1, 2020 BCV score: 70
2019 average: 77.1
Games played: 19
TOG: 84%
Projected 2020 role: Ruck
The Western Bulldogs hopes for Premiership glory rests largely on the shoulders of Tim English. The Dogs play an exciting brand of footy and have an extremely talented list. All they need from their prized 22-year-old big man is a bit more first use — English has never averaged 20 hitouts per game in his career — which, in theory, would elevate him into Brodie Grundy 'light'.
Easy right? Well, English made it look like he was up for the challenge in his only Marsh hitout for season 2020 (missing the first with a mild concussion), posting 37 hitouts, kicking two snags, but most importantly, passing the all-important "eye test" — he looked fantastic.
Then round 1 came. And the real Brodie Grundy made "Brodie Grundy Light" look like a NEAFL reserves backup ruck. However, following a rancid first half that caught AFL Fantasy Twitter by storm, Tenglish bounced back for an impressive 50 point second-half against the league's premier ruckman.
Breakout fruit rating: Passionfruit
It's rare to go out of your way to grab a passionfruit at your local supermarket, much like it's rare to pick a largely unproven ruck in your AFL Fantasy side. But when a hidden gem like a passionfruit — or a Tim English — is available for cheap… the temptation of the unknown may be worth the risk! Could be a nice target in Draft for coaches who only remember the first half of round 1.
---
Christian Petracca | MID/FWD | 24y/o
Rd 1, 2020 BCV score: 113
2019 average: 75.9
Games played: 22
TOG: 88%
Projected 2020 role: Mid-forward (70-30 split)
Mentioned in every breakout article for the past 15 years it seems, Christian Petracca once again threw a pre-season tease our way, with his ludicrous Marsh 1 performance. Playing a load of midfield time, Petracca racked up 38 disposals, four marks, seven tackles, three goals and a whopping 27 contested possessions — for 145 AFL Fantasy points!
However, while he did not repeat the feat in Marsh 2, Petracca performed up to the hype in round 1, scoring 90 AFL Fantasy points from 24 disposals, six marks and three tackles. Most impressive, he attended 73.9% of CBAs in round 1, per AFL Ratings, third most for Melbourne, filling the role that was owned by Harmes, Lewis and others in 2019.
The 24-year-old looks noticeably leaner in 2020, bursting from stoppages and appearing to have a quicker first step than in previous years. Despite all this, something about the constant hype across the years to no avail, and the traditionally up and down nature of his scoring… am I convinced the breakout is really finally here?
Breakout fruit rating: Camouflaged Olive
Olives can be a nice savoury treat as part of a sandwich, or even in a cheeky cocktail. However, they have the ability to mimic the shape and colour of a beautiful, sweet, red grape — or in Petracca's case, a solid forward pick — and this can be dangerous. Don't be tricked by the camouflaged olive in what you thought was the fruit bowl at Grandma's brunch. Petracca is a fine pick, but more of a fraud olive than a red, succulent grape. Treat with caution.
---
Jade Gresham | 22y/o | MID/FWD
Rd 1, 2020 BCV score: 41
2019 average: 83.4
Games played: 19
TOG: 82%
Projected 2020 role: Mid-forward (70-30 split)
Another player bound for #moremidtime in 2020, but luckily for us, there has been minimal hype surrounding Saint Kilda's Jade Gresham heading into the AFL Fantasy season. Gresham went from being a damaging small forward, occasional midfielder, to a dependable-primary midfielder, occasional small forward at the tail end of last season under Brett Ratten.
His silky skill set, combined with his speed and agility, make him a fierce clearance player out of stoppage. Gresham had a career-high nine clearances in round 19 last season — together with 101 AFL Fantasy points — and plays a very Dayne Zorko-y type game in the guts.
Unfortunately, Gresham was injured in round 1 before he could get going, and may take time to be a valuable pick in our Classic sides. He does appear on track for round 2 and could be a cheeky buy-low candidate in Draft, while he could end up in a lot of Classic teams once his price dips.
Breakout fruit rating: Kiwifruit
Kiwifruit are an under-the-radar, pretty luscious fruit. They are probably a little undersized, but are filled with nutritional goodness and can be a valuable asset to a balanced team, I mean diet.
---
Blake Acres | 24y/o | MID/FWD
Rd 1, 2020 BCV score: DNP
2019 average: 67.5
Games played: 19
TOG: 72%
Projected 2020 role: Wing
Acres arrived at Fremantle in the off-season with a point to prove. Flung around in a variety of roles across his six seasons at the Saints, Acres appeared set to settle in a wing role with a few CBAs thrown in for good measure under Longmuir at Freo.
Unfortunately, just as the hype-train was set in full motion (31 disposals, nine contested possessions, and 104 AFL Fantasy points in 69% TOG in Marsh 1 will do that ), Acres injured his hamstring, missing round 1 and an estimated 6-8 weeks at the time.
With the delayed "start" to the season, Acres likely becomes the Covid19 hindsight draft slider of the year — whilst he also shouldn't be forgotten as a genuinely tempting mid-priced forward option in Classic once play resumes, having overcome his pre-season hamstring injury.
Breakout fruit rating: 2018 Strawberry
Heading down to the supermarkets for a batch of strawberries a couple of years ago was a tricky proposition. This potential breakout can only be compared to reliving the horror of those times and Acres hamstring strain was the nasty needle hiding in our beautiful strawberry. But those times have passed, and that sweet tasting strawberry is once again on the menu!
---
Jordan Dawson | 22y/o | DEF/FWD
Rd 1, 2020 BCV score: 78
2019 average: 82.7
Games played: 20
TOG: 83%
Projected 2020 role: Half-back, wing
An increased tank and a more professional approach to his footy saw the man from Robe breakout in 2019. However, signs point to another level in the breakout. Dawson has shown traits of being a ball magnet and tackler when given a chance to play in midfield roles — albeit mostly in the NEAFL.
My selfish wish for 2020 was a Dawson wing move, where he illustrated his scoring prowess in that role, averaging 94 AFL Fantasy points when he started on a wing in five games across 2019, per Fantasy Freako.
Marsh and round 1 told us where Horse's non-fantasy-friendly head is at — and it's that he likes Dawson in that intercept defender role — which is still tempting, but not as exciting as a full-blown midfield shake-up.
Breakout fruit rating: Raspberry
Raspberries are a fruit that always seems to be lacking something. Whether it's the volume in the punnet or the not-quite-sweet-enough vibes, it feels like something is holding back their greatness — much like John Longmire is for poor Jordan Dawson.
Other candidates: Josh Battle, Will Brodie, Isaac Cumming, Oliver Florent, Ben Long, Quinton Narkle, John Noble, Harry Morrison, Marlion Pickett.