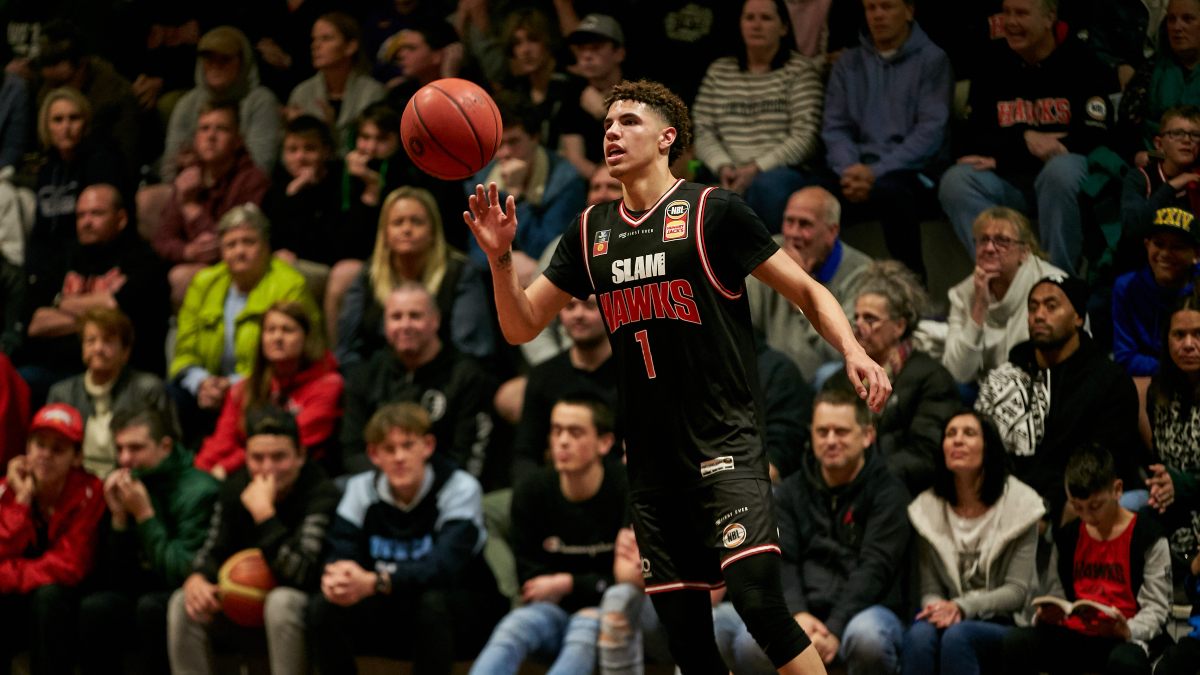 As the AFL season is coming to an end; the NBL season is about to kick off! The Basketball Blokes are back for another season and we are stoked to be able to provide you with an assist on DT Talk again.
The competition is open so head to https://fantasy.nbl.com.au/ to register for this season before it kicks off on the 3rd October.
While you are there join our league at code JY2T2DWM or by searching for Basketball Blokes Official. We are hoping to make it the biggest league out there. We are going to give you a few pointers in this article but make sure you check out the podcasts below, as they are stacked full of fantasy goodness for creating your starting lineup. You can click the links on the player (for example the apple) which will allow you to go to your preferred podcast player to subscribe. If you're a fan of what we bring, please feel free to leave us a review.
We felt like the Dermott Brereton's of podcasting yesterday as we managed to pump out 5 podcasts full of NBL Fantasy goodness, from cash cows, to the schedule, to captain selection. They also included interviews with last season's top, 2nd and 6th placed scorers, all providing some amazing insight and scope into the fantasy season ahead.
In fact, you may be familiar with NBL commentator and the unofficial winner of the fantasy competition last season in Liam Santamaria who is normally alongside Cam Luke (Left) and Corey Homicide Williams (Right) below as part of the NBL Overtime broadcast.
You might also be familiar with the 6th place finisher in DT Talk's very own Jeppa! At the very least make sure you give the Jeppa interview a listen as it was one of the more enjoyable hoops chats that we have had.
We also had a chat with Bailey – the winner of the $10k from last season, who is full of confidence heading into #NBL20!
TOP CASH COWS
Koutat Noi, SF/PF, (Starting Price: $250,000): Will get the start at Cairns, big minutes, at a minimum price. Currently the third most owned player in the competition, but for good reason after an impressive Blitz campaign. Lock and load!
LaMelo Ball, PG, (Starting Price: $850,000): Believe the hype! Boasting a lazy 5 million instagram followers, LaMelo posted the highest fantasy score overall at the Blitz with a massive 76 fantasy points from his 19/13 and 7 line. Currently the most owned player in the competition. Not your traditional bargain basement cash cow, but LaMelo will make you a stack of cash regardless at the Next Star price this season of $850k.
Dane Pineau, PF/C, (Starting Price: $319,000): A change of team and a new role and opportunity for Pineau. Had a massive preseason averaging close to 19 points and 15 rebounds in the NBL1 league. Played ahead of import Keith Benson at the blitz and again posted solid numbers to suggest he is well underpriced with his new role at the Phoenix. Sit him on your bench and watch the cash roll in.
Have a listen below as we discussed a heap more cash cows to consider this season.
THE SCHEDULE
A big reminder, that overall ranking will begin from Round 1 this season. With United the only team with two games in the first round, followed by a bye in round 2, it certainly makes strategy all the more important.

ROUND 1 CAPTAINS
1. Shawn Long – With only United on the double to kick off the season, our captain options are limited and Long feels the safest, being the most likely player to post a double double (As his twitter handle of Mr Double Double would also suggest). He also has the luxury of playing the Phoenix, who are somewhat undersized in the paint and I see Long putting up some big rebound numbers here. He will also make the trip to face Perth who he put up 33 points and 8 boards against last time they met.
2. Casey Prather – 3 championships in 3 years in the NBL for Prather and if you ask Jeppa we could see Casey take out the MVP award this season. Put up 23 points in quick time in his one blitz outing, but we are all well aware of what fantasy output Prather can provide in the season proper.
3. Melo Trimble – Trimble single-handedly carried the Cairns Taipans last season. The noise has been that Trimble's fantasy output could decline with more mouths to feed at United, but we could also see an increase in assist numbers playing alonside a more talented United lineup.
Any NBL conundrums or questions, be sure to hit us up on twitter @BBall_Blokes
Good luck for Round 1 legends!