NBL Fantasy: Round 9
Get ready for round nine NBL action with the Blokes.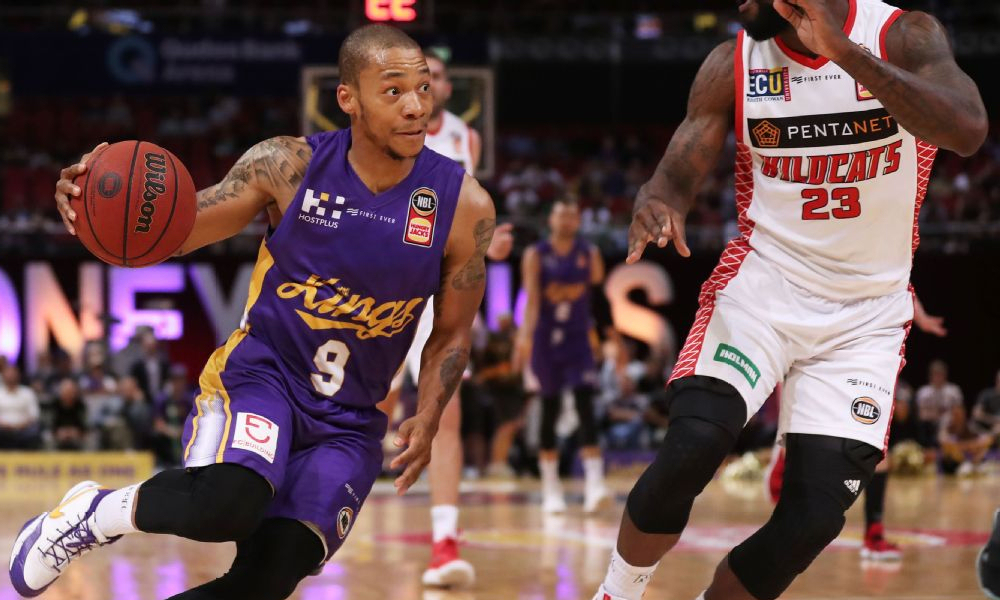 Benny, Banksy and Boydie, AKA the BasketBall Blokes, here for your Round 9 NBL Fantasy guide. Santa is officially on his way! No we aren't talking the big man in the red suit, we are talking about Liam Santamaria who has stormed up the NBL Fantasy rankings to 2nd overall, a HUGE effort!
This is where the season gets interesting Fantasy wise as there are teams that have had great runs of doubles but now every teams schedule of doubles is a bit all over the place.
This is where your strategy and long term thinking can start to pay off, so let's get into our price changes, trade targets and captain choices for the week! Make sure you tune into our weekly podcast below where we discuss in more depth.
THE AND1 CLUB
These players have received major price rises after round eight. Only four players received the maximum price rise in AJ Ogilvy, Jett, Hall and Patterson.
THE BASELINE CUT SQUAD
These players have had the biggest price drops for the round. Coaches who held onto Josh Boone for his last double down the stretch were hit hard, while Newbill and Trimble the other fantasy relevant players to take a hit to their trade value.
ROUND 9 TRADE TARGETS
Did we mention you should get Bogut last week? Well if you didn't, and you didn't follow Banksy's captain choice you would be at least 48pts down for the week, as Bogut had 119 for the round, with Patterson on 95 the next best. You need to do everything you can to get Bogut into your side for at least Sydney's run of doubles, as it puts you too far behind if you don't! Look at the top 10 teams, all of them have Bogut and Kay.
As we discussed last week, there are some options available if you want to free up some cash for either Bogut or Kay (or both) so check it out here!
Now this week we have only Sydney and Perth on doubles, so you know by now that Perth and Sydney players should be your premium choices for the week if you looking to get players in. Cotton returned in the 2nd Perth game of Round 8 with a 54 so he is looking the goods again if you have the cash available.
Newley and Terrico also had decent rounds on doubles last round, 60 and 61 respectively so they are both options to look at for their price tags. Randle had a down round with only 34 for the round, but surely a player of his ability won't do that for too many more games in a row!
A player mentioned last week by Boydie as a decent cheap option in Greg Hire had another good round with 43 points at a price of $605k, so good value there. He is likely to go up in price again and based on his score of only 15 when Cotton returned for the 2nd game of Round 8, I would be a little questionable about banking on him scoring as well as he has been recently.
While these next few players aren't on a double this week, some are the week following so they could also be an option if you have luxury trades available and want to ride out their form. Patterson has been in ripping form for Brissy with the 2nd highest score for the round of 95, averaging 49 over his last 3 games and 44 over his last 5 games. Two singles over the next fortnight but then he has a couple of doubles, so is it time to slide him into a bench spot if you don't have him already?
Ditto for Jordair Jett, as per our tweet (@bball_blokes) Jordair has been pumping out some big numbers since moving to that sixth man role off the bench for the Hawks. A single this week, but then a double Round 10 might make Jordair worth a punt if you fancy going Captain Risky!
Other solid scorers over their last 3 games include AJ Ogilvy, Wesley, Blanchfield and Devon Hall, who had another 87 points in Round 8 and is still only $936k.
ROUND 9 CAPTAINS
3. Bryce Cotton – Cotton owners had the big decision of holding or folding last week, however he is back! There were no ill effects, as he sat out the first game of the round, but put up a huge 54 in the second game against Cairns. He plays the Kings where he sat out in their only other meeting for the season. He then plays Melbourne where he scored 46 in their last match-up with 31 actual game points.
2. Nick Kay – How is this man still only 18% owned!?? The second best fantasy player in the game plays Sydney at home where he put up 41 fps on them in an away match-up. He then has Melbourne United who he played in an away game earlier in the season, putting up a monster 62 fps. He looks a 100+ threat every time he is on a double, and it looks no different this week.
1. Andrew Bogut – The great man stuffed the stats sheet again last week as our number Captain choice. He travels over to Perth in a second match-up in a matter of weeks. He put up 40 in a sub-par game, but I think we can expect more this time round. He follows it up with another away game against the Illawarra Hawks who he crushed with an 80 last time out. The only argument you could have here is the travel factor, but remember – Bogut just flew to New Zealand, was held at arrivals for 3 hours and still put up 79. I feel a big 120+ score coming this week!
THE SCHEDULE
Only Perth and Sydney on the double this week. Perth on the back end of a good schedule, while Sydney are just starting a phenomenal stretch of double rounds. I wouldn't be going too Perth heavy now. They have two more double rounds, before 3 singles on the trot.
Longer term, after this week Cairns have 6 out of 7 rounds on the double.
Round 11 will be important. Only Adelaide and Brisbane on the double. With both teams coming off sparse schedules, it will be a very important week in your planning, as it is not likely many coaches would currently own too many 36ers or Bullets in their current teams.