NBL Fantasy: Round 5
The boys are back for some more NBL goodness.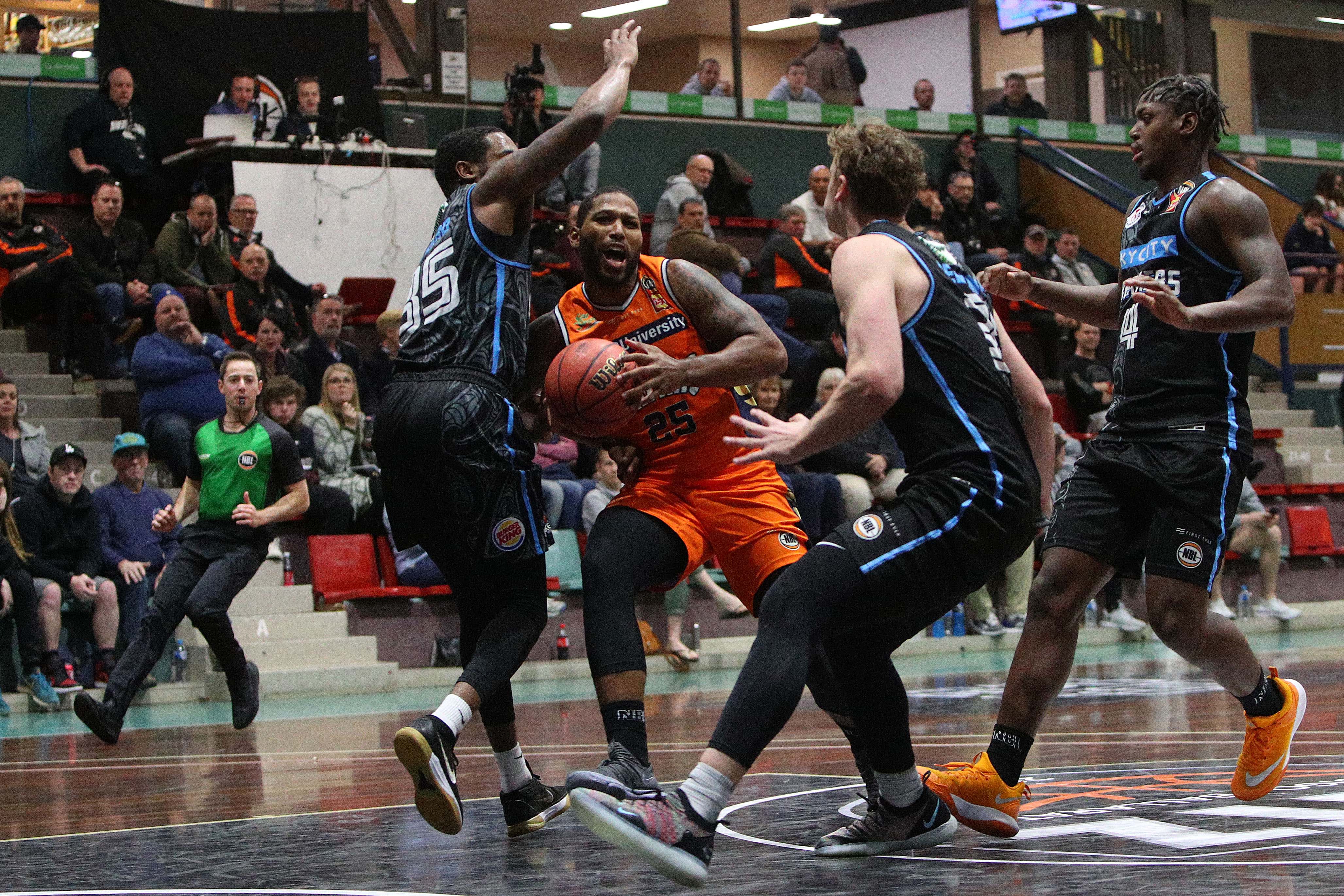 Banksy, Boydie and Benny here again – aka the Basketball Blokes! Another big week in NBL Fantasy land, and if you were lucky enough to have Bogut as your captain at 38% ownership, you would have enjoyed a nice 260 point captain score, and as a result a nice rise through the ranks! The biggest question facing fantasy coaches this week, is to hold Bogut with no doubles over the next three rounds, or trade him out. An important week of trading this week, with all teams on a double with the exception of Sydney and Adelaide, but be mindful of the following week when only Melbourne and New Zealand are on the double. Round 6 will be sure to see big movement in the rankings as the coaches who have planned accordingly rise through the ranks! Round 5 lockout is Thursday 7.50pm AEDT.
THE AND1 CLUB
These players have received major price rises after Round 4. Most of these are fantasy jets like Bogut and Trimble, but you can see that some of the BasketBall Blokes value picks such as Barlow, Froling, Hodgson and Drmic are still rising in price, but how long will this continue? Keep an eye on their form to see if they peak anytime soon, because their break evens are continually rising.
The other major price riser this week was Rhys Vague who increased 96k, who due to the filtering on the NBL Fantasy website isn't sorted with the other price rises.
THE BASELINE CUT SQUAD
These are the top players that have not scored enough to maintain their price which have received significant cuts.
As you can see there are a number of serial offenders on this list, so if they are on your team now it might be time to cut your losses and swap to a player most likely to score more points or go up in price so that you can upgrade elsewhere.
As you would have heard on the podcast we are currently on "Waxy Watch" even though he is still dropping in price and it will be all about picking the right time to pounce on him at his lowest price as his managed minutes are on the up.
Another one to keep your eye on is Jerome Randle for when Sydney's schedule improves for fantasy in a couple of weeks.
ROUND 5 TRADE TARGETS
Those that went the way of the BasketBall Blokes and had Bogut in and as Captain for Round 4 would have been laughing with him scoring more than 25 points more than the 2nd highest scoring player for the round, DJ Kennedy.
Now Sydney are starting a 3 round run of single games, we will be shipping Bogut out to ensure we have players playing more than 3 games over the next 3 weeks. Those options to replace Bogut are Boone, Shawn Long or Tai Wesley from NZ.
You should also be looking to do this if you are stacked with Adelaide players as they start a period of only 1 double in the next 6 weeks! Who do you bring in for Adelaide players?
Well there are plenty of options! Do you take advantage of Trimble and Newbill's double this week and get them in if you haven't got them, or do you look to Melbourne or New Zealand players who both have doubles this week plus are the only two teams with doubles in the all-important Round 6? DJ Kennedy looks to have found extra touch and with Goulding announced out at least game 1 of this weekend's round, Kennedy should still see good minutes. Barlow and Casper could also be options, as well as McCarron as a unique if you don't own them already.
If you are struggling to make a decision on who to bring in this week, take a read of Banksy's Captain choices below and pick the one you like the sound of the most!
ROUND 5 CAPTAINS
5. Josh Boone – Has been hampered with injury but still putting up decent scores. What I like, is that he finally looked himself again last game out against Bogut – albeit with some foul trouble, and Pledger took a back seat. Matches up against the Hawks and Cairns. Anyone remember what Boone put up against the Hawks in Round 1? 81!
4. Nicholas Kay – Wanting a unique? 5% owned anyone? With a lowest score of 42 this season, Kay has been as consistent as they come. A nice match-up with Brisbane at home followed by an away game against the Hawks.
3. Shawn Long – Finally on a double. Long is averaging 46.8 fps a game, but hasn't dropped below 50 in his last three. Is absolutely capable of a Bogut like score on a double. A great option if you don't own either of the Cairns boys, and it was very hard to split the three!
2. DJ Newbill – Revenge narrative anyone? Newbill is the second best fantasy player in the league with an average of 58. He is playing his old side the Breakers for the first time. He will back this up against United where he is coming off a 43. With 9% ownership, Newbill could set you apart from the pack if he goes big!
1. Romelo Trimble – Trimble is the real deal! Averaging 52.2 fps a game including a 67 and 65 in his last two games. He plays the Breakers in game 1 – Who is stopping him? Illi? Not likely!  And then he faces Casper again who he just dropped a 67 on! With Bogut on a single, Trimble is a safe captain selection this week with a ceiling!
THE SCHEDULE
Everyone on a double this week with the exception of Sydney and Adelaide. Note with your trade plans, that only Melbourne and New Zealand have a double next week.
PRIZE GIVEAWAY
There is still a couple of weeks to get into the draw to win a (one) basketball signed by the 2017-18 NBL Champion Melbourne United Basketball Club players. We will be announcing the winner after Round 6!
To win you will need to do the following:
1. Like our Facebook page and share our competition post pinned to the top of our profile:  Basketball Blokes on Facebook
2. Follow us on Twitter: Basketball Blokes on Twitter
3. Respond to the following question on Twitter using the hashtag #BBBlokesBonanza
The question is: Who is your favourite NBL Fantasy selection on your team any why? It could be that they are unique, cheap, good looking or a good locker room fit. Give us your answers and we will pick our favourite response and announce the winner in our podcast the week concluding week 6 of the NBL season. Head over to Twitter and give your response.