NBL Fantasy: Round 4
Get yourself set for this weekend of NBL Fantasy action with the Blokes.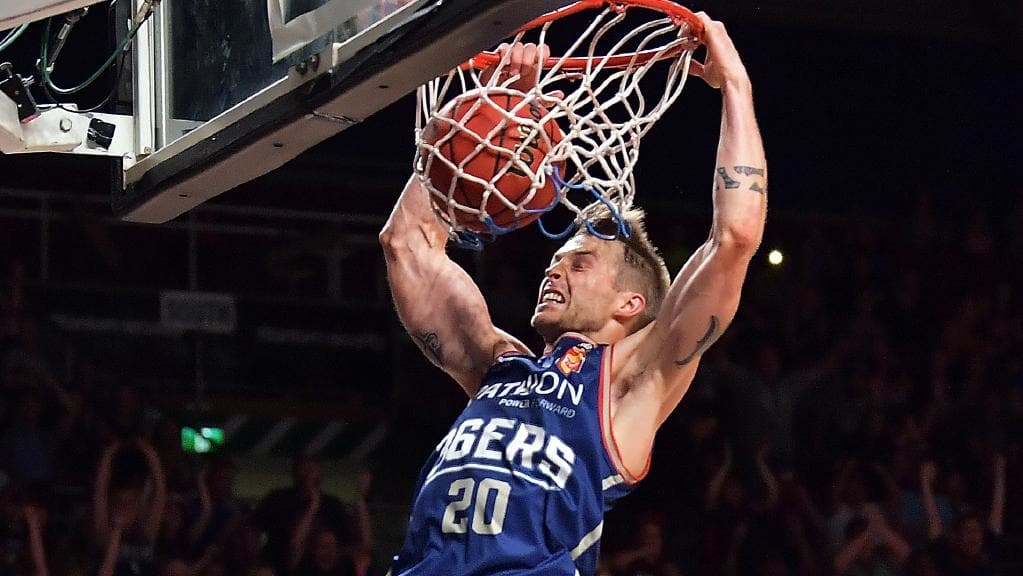 Banksy, Boydie and Benny here again – aka the Basketball Blokes! One week into the fantasy season proper and we are already doing our best to dodge bullets. Alonzo Gee released, Chris Goulding hit with a knee injury, DJ Newbill a late out and Boone managed and out of the starting line-up in his second game as our number 1 captain selection!
If you managed to captain Nathan Sobey, you are sitting pretty, after Mr. Triple Double smashed out a whopping 107 fantasy points…. In one game!
Heading into round 4 we have four teams on a double – namely the Adelaide 36ers, Brisbane Bullets, Melbourne United and the Sydney Kings. Keep an eye out for Brisbane's newly signed import Lamar Patterson. In 16 games this season with Lhasa Jingtu in the Chinese NBL, Patterson was leading the league in scoring at 43.9 points per game! Certainly one for your watch list – Particularly if he is still yet to be entered into the NBL Fantasy system by lockout. Under 19 hours until lockout and still no sign of him!
With another 5 days of games on the cards, Round 4 lockout is Thursday 7.50pm AEDT again, so make sure your teams are locked and loaded. Give our podcast a listen below for the round ahead, as we discuss trade targets, the schedule and the all important captains for the week!
THE AND1 CLUB
The players that have attained the maximum price rise for the week of $100K. An important list as these are the guys that will have a low break even heading into Round 4. Expect further rises for this crew over the coming rounds. Jump on before the boat sails!
THE BASELINE CUT SQUAD
These are the top 10 players that have not scored enough to maintain their price which have received significant cuts. A lot of these players were mentioned throughout the podcast. If you have some of these guys in your current lineup, strongly consider giving them the chop!
ROUND 4 TRADE TARGETS
As mentioned in our podcast this week, with Alonzo Gee being released by Brisbane, if he is in your team you MUST trade him out and bring in someone who is going to be scoring some solid points for your team.
Options at the SF position include bargain value picks still like Barlow and maybe Drmic, or if you have the spare cash DJ Kennedy or even Cam Gliddon are possibilities based on the upcoming schedule.
Now that the major comp has started, you need to be setting your team up to maximise points on a weekly basis and that is done by getting players on doubles into your starting 6. Melbourne and Brisbane are the only two teams with doubles over both Round 4 and 5 so that should be your starting point.
The BasketBall Blokes are all looking to bring in Bogut this week while he is on a double, instead of Boone who's minutes were a little down last week, due to both injury management and the form of Pledger taking his share.
ROUND 4 CAPTAINS
5. Jacob Wiley – Looked amazing with 21 points without a miss in the first half against the Breakers. Only 2 points in the second half as the 36ers run out of steam after trips to Cairns and New Zealand last round. If he can remain consistent through all four quarters, we could see a big score here with two match up friendly games – both against the Brisbane Bullets.
4. Daniel Johnson – As predicted last week, he struggled a little in the trip to Cairns with 28 and performed better than expected with a 44 in their trip to New Zealand. He now has a much better match-up minus the travel – two juicy games against Brisbane.
3. Nathan Sobey – Coming fresh off a triple double that netted owners a massive 107 points…. in one game! He plays Brisbane twice and is literally on fire at the moment. Enough said!
2. Josh Boone – As we highlighted on the podcast, Boone just come off a couple of games where he was either injured, hampered, or playing limited minutes. He didn't even start game 2 as he was managed. This aside, Boone still managed 82 which was the 6th highest score for the round and he still sits third in the rankings for fantasy points per game. If this is what we get when Boone is at his worst, we know what he will dish up when needed and back to full health. He now faces a couple of intriguing match-ups against Jawai and Bogut. They will need to play the man!
1. Andrew Bogut – At last. Bogey on a double! He faces off against the Hawks at home who have played Conklin a lot at the 5. Obviously they will play more AJ with this match-up, but Bogut will be too strong. This is followed by the main event on Monday night – Boone v Bogut!
Bogut has scored between 59 and 75 fantasy points across his four games so far and has had at least 3 blocks in all four games. That's 12 fantasy points before he even gets started (24 if he is your captain!). If we take Bogut's worst fantasy score for the season of 59, this would give you a worst case captain score of 118. Sleep easy and give Bogut the 'C' this week. He is a lock!
THE SCHEDULE
Adelaide, Brisbane, Melbourne and Sydney on doubles this week. Note with your trade plans, that Adelaide and Sydney's schedule dies right off after this weeks double.
PRIZE GIVEAWAY
Don't forget our signed ball giveaway competition is still on until after Rd 6!
We will be giving away 1 (one) basketball signed by the 2017-18 NBL Champion Melbourne United Basketball Club players. To win you will need to do the following:
1. Like our Facebook page and share our competition post pinned to the top of our profile:  Basketball Blokes on Facebook
2. Follow us on Twitter: Basketball Blokes on Twitter
3. Respond to the following question on Twitter using the hashtag #BBBlokesBonanza
The question is: Who is your favourite NBL Fantasy selection on your team any why? It could be that they are unique, cheap, good looking or a good locker room fit. Give us your answers and we will pick our favourite response and announce the winner in our podcast the week concluding week 6 of the NBL season. Head over to Twitter and give your response.
Get