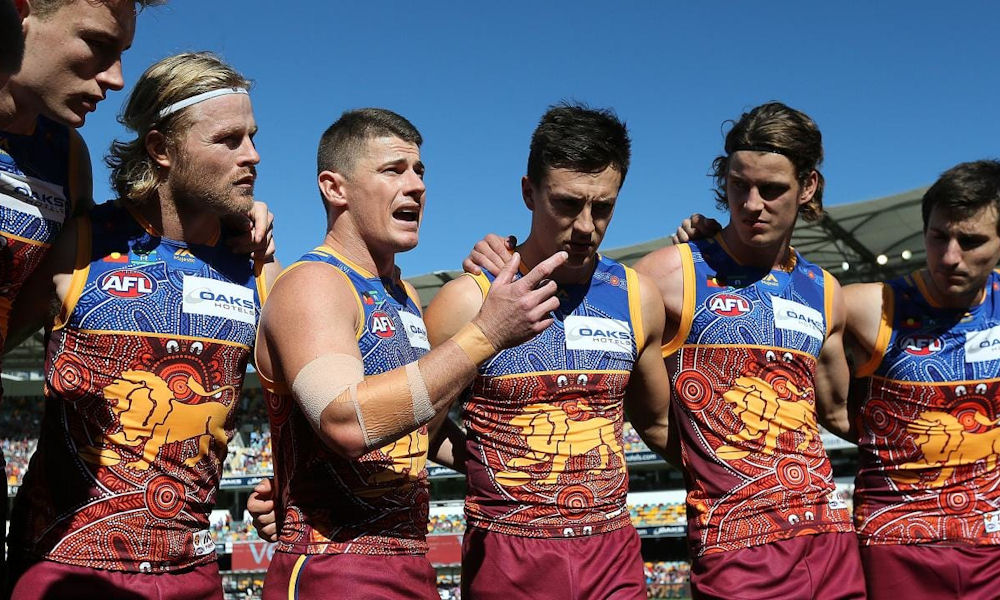 The 2018 H&A season is complete which means the Fantasy research for next season has already begun, over the next few weeks we'll take a look at a 2017/18 H&A season player average comparison for each team (Minimum 10 games played each season).
Warnie & Roy discussed some of the numbers on the final Traders podcast of the season, it is worth another listen again to hear their thoughts about some of the players that will be listed in each team (Starts at 41:25).
BRISBANE
The new wave of talent continued to filter through the Brisbane team in 2018, Allen Christensen was a decent selection in the forward line at the beginning of the year & players such as McCluggage & Berry gave a glimpse of what the future fantasy landscape may look like at the Lions. But the interest at the elite level was certainly the big 3 of Zorko, Beams & Martin, this is what went down.
The early part of the year was a struggle for Dayne Zorko (2018 Ave: 96.5), he was heavily tagged and averaged 66.5pts from his opening 6 games. The fallen price drop for Zorko would have been tempting for a few fantasy coaches and they were clearly rewarded as he averaged 127.2pts from his next 6 games or 116.6pts from his next 13 games. The decision to jump ship away from Zorko in his final 3 games was crucial as he averaged 69.7pts, his starting price in 2019 will be tempting especially if Brisbane can land some quality midfield support in the trade period.
The tough year for Dayne Beams (2018 Ave: 105.8) personally was reflected in his start to the season, he averaged 86.3pts from his opening 4 games. Like Zorko, the price would have been quite tempting trading in Beams and those fantasy coaches that decided he was well worth the risk were rewarded. Beams scored 100pts or more in 13 of his final 17 games averaging 110.4pts, his starting price in 2019 doesn't scream out as value but with a likely moderate-low ownership along with a favourable early fixture could be an opportunity to jump the field in the early going.
Stefan Martin (2018 Ave: 101.4) delivered against expectation this season, many jumped ship to the Grundy freight train late in the year but overall the selection of Stef at the beginning of the year was a sound one. The emergence of Oscar McInerney did hurt the Martin average, Stef averaged 110.2pts in the 6 games without McInerney and 98.1pts in the 16 games with McInerney in 2018. Expect Martin to be low owned at the start of next season.
Article by @aflratingsPete
2018 AFL Fantasy Stats