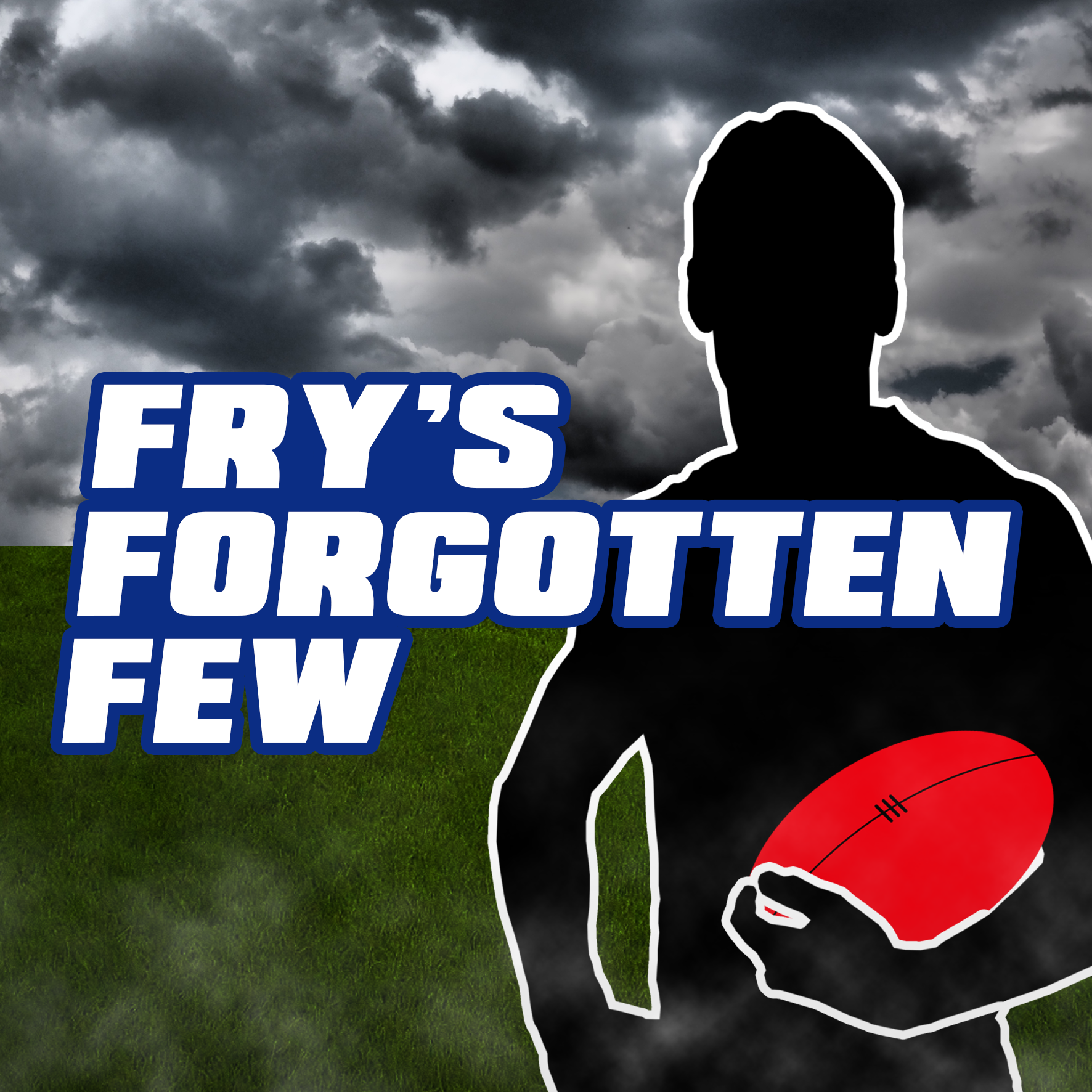 I don't want to talk about last round. I don't want to talk about how a lot of my premiums failed to fire. I don't want to talk about how Liam Ryan's injury changes my preconceived trade plans. I don't want to talk about how my 1,907 points in Round 3 saw me lose all the ground I made up in Round 2. And I DEFINITELY don't want to talk about how I traded in Gary Ablett and opted to throw the captain's badge on him, only to watch his 33-year old hamstring give out on Optus Stadium with his score stranded on 71. But like I said, I don't want to talk about it.
DEFENCE
Paul Seedsman, Crows ($528K, 44 BE, 13.16% ownership)
Usually, I avoid any player with an ownership over 10%, but considering Seedsman has seen nearly 1,000 coaches trade him in this week, I'm going to allow it. Starting the year with scores of 86, 92, 107 puts him as the 5th highest scoring defender at the moment and while he probably won't stay there, he is good for around 90 every week.
Hamish Hartlett, Power ($538K, 62 BE, 2.18% ownership)
It is slightly concerning that Hartlett struggled against Sydney (77), but had decent scores against Freo and Brisbane (92 and 98). That being said the Power don't have an incredibly tough schedule in the near future with Essendon and North Melbourne in the next three weeks. Could be a smokey for sure.
Draft Sleeper – Tom Cutler, Lions ($546K, 73 BE, 0.18% ownership)
Cutler only played on the weekend because he was a late inclusion for Dayne Beams, but he showed what he is capable of if given regular games. His 94 points were the third highest score for the team and Cutler is every chance of retaining his spot. A season ago he only managed 12 games, but he scored 80 or higher in half of those games with a handful of tons. If named, he could be a handy bench pice.
MIDFIELD
Jarryd Lyons, Suns ($717K, 63 BE, 2.18% ownership)
I personally watched Lyons on the weekend to see if I should buy into the hype. The short answer is yes, this kid's legit. 151 on the weekend and priced at under $750K get him into your side now, before it's too late.
Lachie Hunter, Bulldogs ($709K, 61 BE, 2.46% ownership)
The Bulldogs chances of winning a flag might already be in tatters, but that doesn't mean they aren't fantasy relevant. After pumping up Jack Macrae last week, his teammate earns some recognition this week, with Hunter top-scoring in their win over Essendon with 148. The Dogs winger is certainly going to have some quiet games, but not many players boast a ceiling that high.
Draft Sleeper – Tom Phillips, Magpies ($613K, 74 BE, 0.26% ownership)
Without raising too much attention, Phillips is actually having a great year. His consistency has been an issue, but there's no denying that he can score in big bunches for owners. I made the investment for a spot on my pine in Draft and you might want to look at making a similar move.
RUCK
Callum Sinclair, Swans ($579K, 51 BE, 2.27% ownership)
Sinclair has never been a must-have in fantasy, in fact, he as often burned people and may very well find himself on some never again lists. However, in three games this season the ruckman is averaging over triple figures and seems to have cemented his role as Sydney's best ruck. There is plenty of value to be had in the ruck race and his career averages suggest otherwise but don't forget Sinclair's name if you are looking to generate cash.
Draft Sleeper – Tim English ($285K, 51 BE, 63.0% ownership)
Yes, English is the 4th most owned player in the league…in Classic. When it comes to draft he is still likely floating around the scrap heap ripe for the picking. English is a perfect back up ruck choice and should put up 70's if the Western Bulldogs keep playing him.
FORWARD
Toby McLean, Bulldogs ($611K, 79 BE, 3.44% ownership)
Speaking of the Western Bulldogs, they might be the flavour of the week at the moment. Toby McLean tempted some coaches in the preseason, but a lot weren't brave enough to pull the trigger on the fourth-year pro. After posting back-to-back tons though, he will quickly see his ownership rise.
Mitch Robinson, Lions ($570K, 63 BE, 4.73% ownership)
Robbo is kind of like the forward version of James Sicily, owning him is going to be a rollercoaster ride. He missed the Saints match with a one-week suspension but returned against the Power to score an impressive 110. He is still cheap considering his talents and trading him in wouldn't be the dumbest move in the world.
Draft Sleeper – Josh Kennedy, Eagles ($575K, 90 BE, 1.62% ownership)
As the Eagles spearhead continues to ramp up his rehab a return to action is just around the corner. Beat out your league rivals by adding him to your team now so you can benefit from the copious bags he will kick in the back half of the year.

Click here to subscribe on iTunes. (Please leave a rating and review to help us move up the charts).
The Three Big Questions Of Round 4
Should We Ever Take The 'C' Off Tom Mitchell?
No Fry, the answer is no, no, no, 100 times no. In all honesty, though, the Pig's upcoming fixtures mean that he is in for more big scores, barring anything catastrophic. Chasing another players' score is a fine tactic, but until we see signs from Titch that he is mortal (a sub 120 score say) then he is a set and forget.
Should I Trade A Cash Cow Even If They Have More Room To Grow?
IN an ideal world, no. However, sometimes you are presented with an option that's hard to pass up on. One such example is on the table this week with coaches trading Andrew Brayshaw to Nick Coffield. Considering Brayshaw's average (53) is still a little way off his breakeven (33) the move might be a bit of an unpopular one, but moving a rook before his price decreases at all is a smart move.
Which Premiums Do We Need To Give Up On?
Sometimes, for whatever reason, players fail to live up the hype. I was able to trade Michael Hibberd and Zach Merrett away last week and avoid an even WORSE score, but they aren't the only ones on the chopping block. Tom Rockliff, Adam Treloar, Taylor Adams and Marcus Bontempelli have all failed miserably to start the season and if you can upgrade them for a more 'reliable' gun, do so without flinching.
Back From The Dead
Matthew Kreuzer, Blues (120) – Dominated the Pies on Friday night. Will be a top 3/4 ruckman this year.
Mitch Robinson, Lions (110) – As Mentioned above, Robbo is a great unique choice and seems set to average 85+.
Tom Lynch, Crows (88) – Wait a little longer before investing. Looms as an option though.
Esava Ratugolea, Cats (84) – He was dropped after Round 1, but returned to dominate Round 3. If he is named as the solo ruck a lot of coaches (including me) will turn Liam Ryan into the Geelong wonder kid.
Pearce Hanley, Suns (24) – I was as shocked as you to learn Hanley suffered another injury on the weekend. Baffling.
Peace ✌
Got a question that needs answering? Feel free to leave a comment below or message me on Twitter @myrealnameisfry) and I'll get back to you!