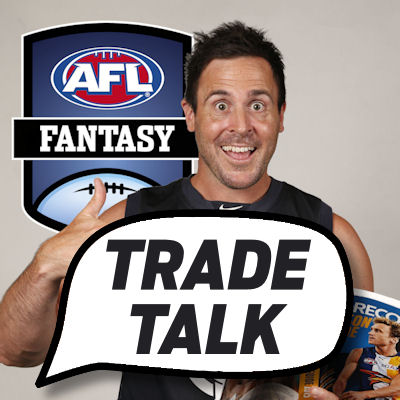 Being forced to trade suspended and premium players sets you so far back, but for teams that have avoided that, traditional downgrade and upgrade trades would be beginning to come into play. This week we also have the opportunity to prepare to jump on some new DPPS so double downgrades are also a viable option.
Cash Cows: Price, BE, Score
David Mirra (DEF, $188,000) 6 56 The mature agers years around the club at Box Hill were evident as he fit in seamlessly. Had 18 possessions and three marks for a score of 56 and did his job security no harm at all.
Matt Guelfi (FWD, $193,000) 2 64 Had an impressive 17 touches on debut playing across half forward and pinch hitting on the ball. He took three marks and laid two tackles on his way to 64 and is a nice price at under 200K.
Jordan Cunico (MID, $259,000) -8 97 After playing just one game last year, Cunico didn't waste any time making an impact in his first game for 2018 with 21 touches, 2 goals for an impressive score of 97.
Mitch Crowden (FWD/MID, $247,000) -12 78 The highly credentialed Fantasy junior is heating up and looking to continue his good scoring in a friendly match up this week. He laid an impressive seven tackles on the weekend and Ross loves his pressure acts, so JS is great.
MIDS
Steele Sidebottom (MID, $769,000) 94, 137 is now averaging 118 on the back of his 137 against the Crows. Every week I get asked questions about chasing unique premiums and more often than not, I say now due to the high risk nature of the players in question. In this case however, Sidey is owned by just 2% of the competition and he is playing huge midfield minutes in comparison to recent years. Set for a massive ANZAC day on debut.
Zach Merrett (MID, $622,000) 107 121 has bottomed out in price for the vultures that have been laughing at poor bastards like me who started with him. He was tagged again on the weekend, but looked himself again and therefore shook it off in impressive fashion. He has a BE of 107 and scored 105 and 137 against the Pies last year so his price should start the long climb back up. Don't stress if you have to wait a week, he won't be moving to far.
Jack Macrae (MID, $786,000) 102 128 Speaking of uniques, here is another bloke worth the trade at only 2% ownership. Macrae continued his awesome season with another huge game, this time against the Swans where he collected 34 possessions and took seven marks on his way to 128. My only slight fear for Jack is that he may receive the Banfield tag this week, especially with Hunter copping a week suspension.
FWDS
Robbie Gray (FWD, $636,000) 70, 117 Pumped out another big score after collecting 39 possessions, taking five marks and laying four tackles. The bloke is a jet and remains a bargain while he is under 700K, as indicated by his low BE.
Sam Menegola (FWD/MID, $645,000) 86, 118 After playing under 70% game time in his first two outings and scoring horribly, it is pretty obvious the increased TOG in the last two has helped him return to top form. 19 possessions, nine marks, 6 tackles and two goals is a nicely rounded game and he is now ripe to pick.
DEF
Paul Seedsman (DEF/MID, $575,000) 43 119 averaging 101 and in career best form. He looks far better than the likes of Lloyd and Simpson, that's for sure and would be a nice defender upgrade for a bargain price.
RUC
Brodie Grundy (RUC, $781,000) 94, 126 is averaging 120 and has officially put the Cox effect behind him… aided by the fact he no longer sits forward for extended periods. If you have Goldy, do what you have to do to bring in Grundy who is set for a huge ANZAC day.
Due to the nature of my premium patchwork eg Josh Kelly, I am still fixing up rookies that I have been trying to get in so this week I will be trading Barry and Venables to Coffield and Crowden. Feel free to discuss your trades in the comments,
Cheers,
@RoyDT