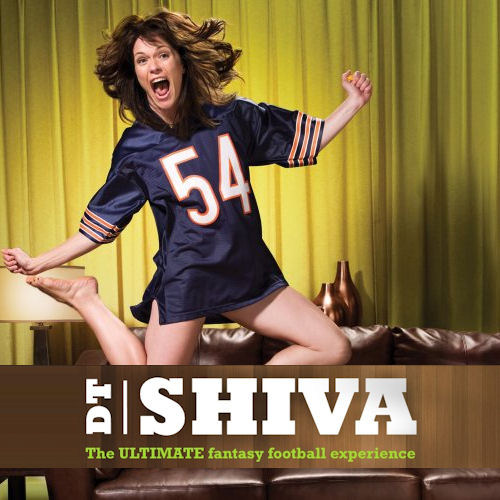 The DT Shiva is now officially open for season 2018 For those of you unaware of the DT Shiva, we are Australia's largest relegation and promotion cash league. We utilize the best draft platform in fantasy football (Ultimate Footy) and we have some of the greatest fantasy football minds in our leagues.
The concept originated 5 years ago and started with 84 participants over 7 leagues. Last year we were up to 21 leagues and 250 people! The people in this league are referred to by myself as a shivarite, so if your new and reading this, jump on board and come along for the ride and become a Shivarite yourself!! Its easily the best comp being run for draft style fantasy football!
Click here to find out more about DT Shiva and to register.
What is Ultimate Footy?
Ultimate Footy is a draft-based fantasy AFL game that gives users full control over their fantasy footy experience. Unlike salary cap competitions, each AFL player can only be owned by one team in each league.
A draft is used to distribute players to teams, which is where our unique live online drafts bring the experience to life. Teams compete week to week until the league premiers are crowned!
Ultimate Footy is the most customizable game in the fantasy football market. At the DT Shiva, we will be running with the same rules as last year. For the uninitiated, that is your AFL fantasy (The old DT) scoring system. You will be required to participate in a live draft at the exact same time as every other Shivarite. Teams consist of 5 Defenders, 7 mids, 1 ruck, 5 forwards and 1 utility. We run 12 team leagues which really challenges the the knowlege of coaches depths. In total you will draft 27 players onto your roster to fill these spots (including emergency's and bench players). That's a total of 324 players in each league drafted, so you really need to have a full understanding of who the players are that wouldn't normally hit your radar in salary cap competitions. This comp seriously is the ULTIMATE in fantasy football competitions!
Draft Day
The live draft will take place for all Shiva leagues on Sunday the 11th of March at around 2:00pm (Date confirmed, time yet to be confirmed). Those of you who may be located in Melbourne, we will be hosting the BIGGEST event of all time for fantasy footballers on the day. Our friends at The Sporting Globe, have allowed us to take over their facilities on the day upstairs to hold Australia's largest draft party! Before the draft we will have a footy panel show featuring some of the biggest names in fantasy football discussing all things fantasy football related before we get to drafting our teams all together over a few beers (or lemonades if your driving!). In the past it has always been a fun filled day with lots of banter, so if you can make your way to Richmond to be part of it, make sure you bring your lap top of iPad and enjoy the festivities!
Registrations
On our home page, you will see a link that says register here. Click it and fill in your details. For those of you who played last year, its a very quick process to rejoin for 2018. Click Register here, put in your email address you registered with from 2017, and bingo, you will be registered for 2018!
Entry Fee: $50
Prize Pool: $600 per League (12 Teams per league)
League Champion: $350
Minor Premier: $100
Runner Up: $100
 Registration (What you need to do so far..)
Register with us!

Register with Ultimate Footy

Keep an eye on your emails and the website for further directions!
Are you ready for the ULTIMATE Fantasy Football experience?