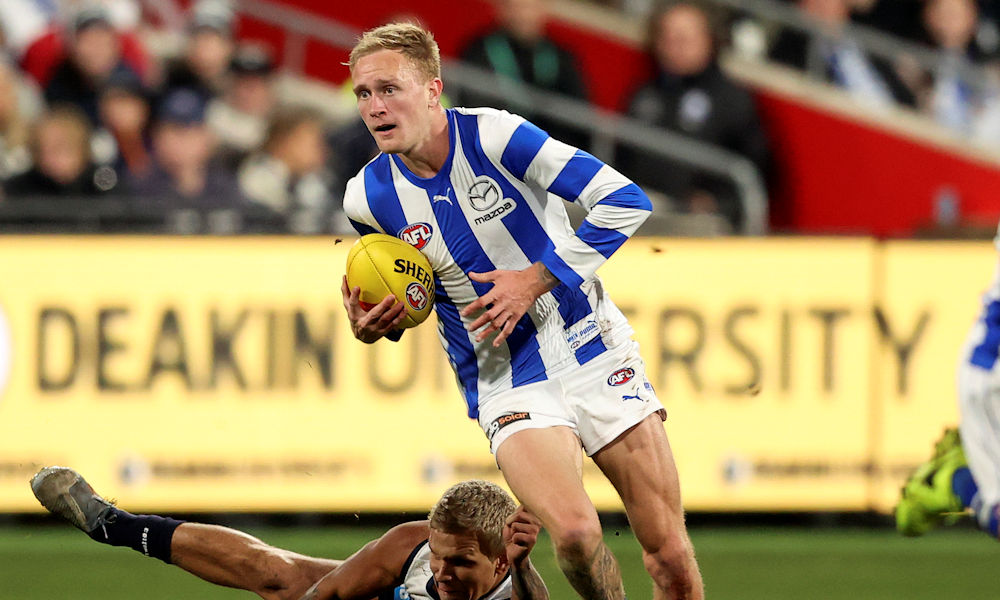 3 Buy Lows to help you in the Run Home
Dangerfield– the midfield is the weakest line at the cats. Coming in off a long time out, he attended 48% of CBAs whilst only having 62% TOG. He's been pretty tough to own the last couple of years because of so much Variance in role, but if he is given the midfield role and the TOG increases, then he could score really highly to finish the year.
Stephenson– Stevo spent the game Saturday at Half back. One look at his heat map shows this clearly, but he also led north Melbourne's kick ins. This could be a move they experiment with moving forward. He moved there after Hall's injury and with Hall out for a couple of weeks, surely north persist with it again. He's someone who averages 67 on the season and could be a boom candidate in the run home (and if he makes half back his own, could be a keeper option from there).
McGrath– fully expecting him to settle in at halfback once he returns from injury. He has played there full time in rounds 6 7 8 9 11 and 14. In these games he has averaged 82 which isn't super crash hot, but if given a consistent run there he could bump that average a bit and be bought low this week considering he is returning from injury.
3 Buy Lows to Stash Away
These are only really relevant if you are out of finals contention
Sheed– I mentioned him in my articles last week, but now he has been officially ruled out for the year. He only managed one game this year for a 70, but before that had 91 last year, 88 in 2020 and 95 in 2019. These scores also came at times when his cba volume was lower (an average of 66% in 2021 and 53% in 2020.) The Eagles may look to move on a ageing mid or two (Sheed is only 27) and then he could enter next year with full crack at that midfield. He could pretty confidently be a 90-95 guy, meaning he has keeper potential and you could pick him up for next to nothing considering he's done for the year.
Chapman– absolutely love this bloke. Has played 9 games this year and had 4 scores over 83. Only his second year of footy, and freo have spoken at times before of hoping to move him into a midfield role eventually.
Rankine– last 5 of about 77, slowly has elevated himself to someone worth considering as a keeper long term up forward. Assuming the suns progression continues into next year, it's just going to mean more scoring opportunities for Izak.
3 Sell Highs
Would only consider this primarily if season is over.
Crisp– a fairly bold call, but his cba usage has been pretty high this year, to the point that he could lose defender status. I don't have the exact numbers on his time in position, but let's say at the moment as a 99 averaging defender he is a top 5 guy there with heaps of value. But if he lost this then he is just a top 25 averaging mid. Still plenty of value but not as valuable as a defender averaging so highly.
Parker– even though he obtained fwd status this year, it's very likely he will lose it as since round 6, he has averaged about 74% CBAs. Similar story to crisp. So valuable as a forward but as a midfielder only that value decreases significantly.
Rioli– has been one of the most damaging half backs in the comp this year, and I'm sure keeper League owners have had fun flicking him back and forth from forward to defence. However next year he will be defender only, and seeing as he is only averaging 78 on the year, id be questioning if he's worth keeping. He will always be a more damaging player in real life than his fantasy output