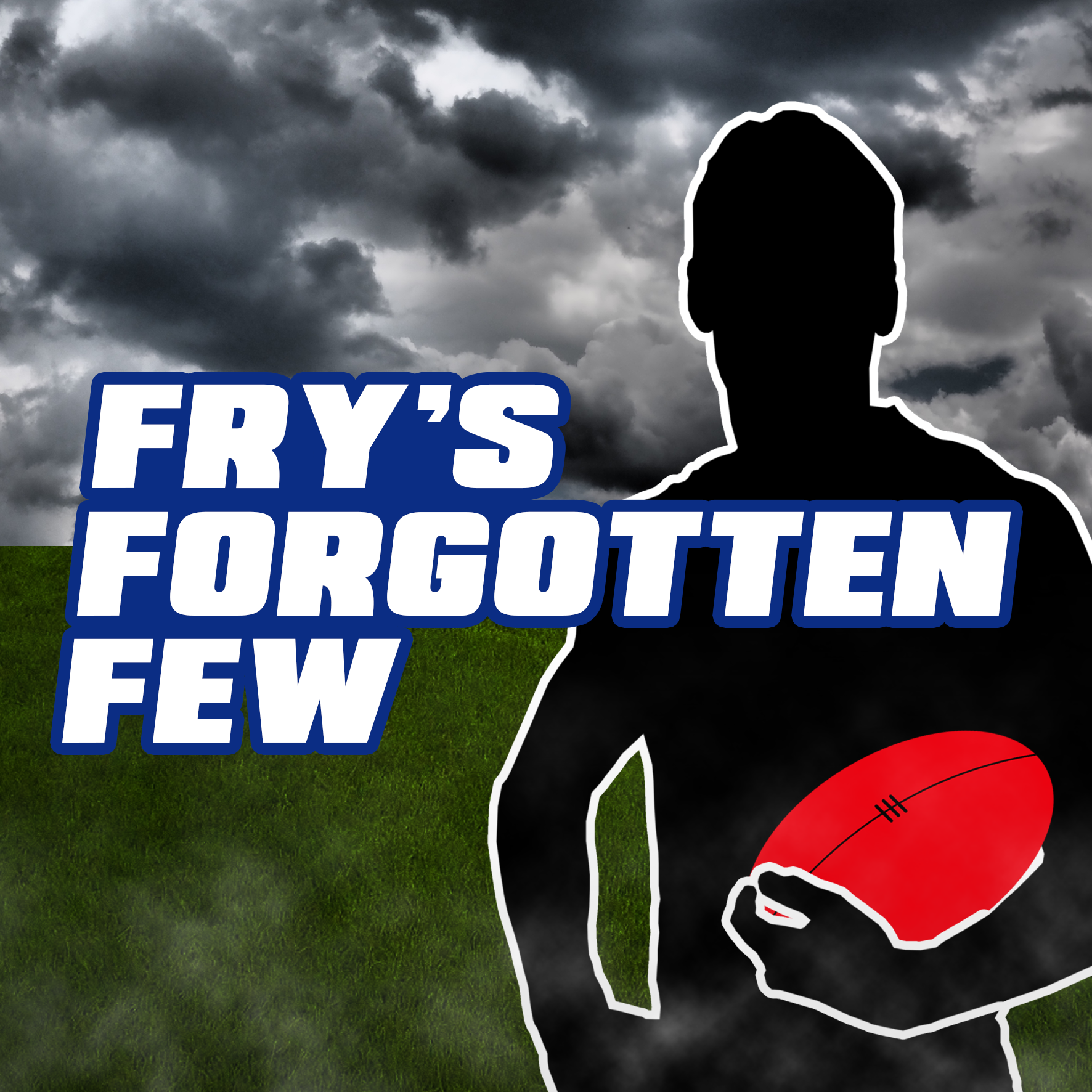 As my hangover from a fantastic weekend of DT in Perth subsides, I'm walking on cloud nine again. After topping 2300* and finally moving upwards in the ranks I'm ready to return to the big boys club. It's a shame that I've left my run too late and with the injury bug biting a few of the favourite premiums it's time to get around the Forgotten Few to save the day.
*I was absolutely kissed by getting Young's score after Yeo's late omission.
POD'S
DEFENCE
Shane Savage ($417K, 41 BE, 0.28% ownership)
After 200 points since his successful return to the Saints best 22, Shane Savage is starting to look like a viable option. With just four games to his names heading into Round 16, Savage wasn't exactly having a year to remember. Yet, if he continues this form, he could be the type of player to put up a random 110 and win you a final.
Jack Crisp ($482K, 79 BE, 0.92% ownership)
With added MID flexibility another Magpies tweener is on our radar. His three round average of 95 is 10 points better than his season average and Crisp has over 80 in six of his last eight games (including a 79). With a handful of triple figure scores on his resume as well Crisp's stock is on the rise.
MIDFIELD
David Zaharakis ($561K, 93 BE, 0.95% ownership)

Zaharakis is doing his best to put some extra zeros onto his new contract in recent weeks. The Bombers speedster has had a weird last 10 games with three 60's and every other score cracking the tonne, which included a career high 137. Half of those games he has gone 120 or higher too, meaning the time to get on board the Zaharakis train is now!
David Swallow ($493K, 57 BE, 8.90% ownership)
Jeez, it would have been nice if Swallow could have had signs of life earlier in the year! The popular pick to start the season has gone 109, 107 and 117 to cement himself as an underpriced option with a low breakeven. A cushy run against teams that leak points should translate to a few more 100's.
RUCK
Shane Mumford ($453K, 75 BE, 5.96% ownership)
In the last three weeks, Melbourne and Richmond have given up the most points to their opposition. The Dockers and Bulldogs give up the 2nd and 4th most points in their games this year too. Why is this important? Because after the best score by a ruckman on the weekend (112) those are Mumford's next four opponents. I'm tipping big things.
FORWARD
Travis Boak ($494K, 74 BE, 2.56% ownership)
The Port skipper seems to be making the most of his new FWD status putting up an average of 88 in his last six games. Oh wait, that's really not that impressive. How about a three round average of over 100? Much better. At under $500K, and putting up consistent 90's there are definitely worse options. A move down to Boak could generate you some dough to use elsewhere too if cash generation is an issue.
Kieran Jack ($449K, 39 BE, 3.37% ownership)
The clear value pick of the week, Kieran Jack is back! With an average of 61.9 heading into Round 15, Jack looked about as useful as a waterproof teabag. After showing signs of life he is now add-worthy with a three round average of 109, having boosted his season average nearly 13 points. I'm giving serious consideration to bringing him in the week and so should you!
The Three Big Questions Of Round 18
Blakely Or Sidebottom?
One of the most popular questions of the week involves the two biggest names to gain DPP status. Steele Sidebottom (added FWD) and Connor Blakely (added DEF) both have five round averages over 110, which, should they continue that form, would easily place them among the top forwards and defenders. Personally, I think you can wait a week or two on Sidebottom ($635K) with Blakely ($588K) a much cheaper option this week. Don't get me wrong though Sidey is a must own before the season is over.
Who Is Worth Holding/Trade Given Injuries?
Patrick Dangerfield, Rory Sloane, Scott Selwood, Elliot Yeo, Scott Pendlebury, Paddy Ryder. All of these guys are popular choices in our teams, providing us with big scores all year long. Only now niggles, knee woes and bone breaks are forcing some of them to spend time on the sidelines. Pendlebury has already been ruled out with Selwood and Sloane also likely omissions. With the exception of Danger, I think any of them must be traded if they aren't named this week.
Is It Time To Get Rid Of Rocky?
If you are new to Fantasy this year, congratulations! You are seeing the mortal version of Rocky, something we have never laid eyes on in the past. Tom Rockliff is not usually associated with these low numbers and is averaging 86 since his return from a shoulder niggle. I don't have the balls to trade out the Pig as he will likely go 125+ as soon as I do, however, I don't blame you for looking elsewhere. Just look forward to the reduced price he will come at next year.
Back From The Dead
Big names didn't equate to big scores, but of course one stood out as a rose amongst the thorns.
Abblett, Suns (152) – The GOAT. That is all ?
J.Kennedy, Swans (92) – Admirable score from Kennedy after being a late out the week before. I'm expecting 110 this week or he could be on the chopping block.
Greene, Giants (85) – Started on absolute FIRE in the 1st quarter before slumping his way to a score in the 80's I had him pegged as a top 6 FWD at the start of the year. He is not.
Z.Williams, Giants (79) – Scored around his average, but owners would have been hoping for more.
Mundy, Dockers (78) – Mundy will probably average around the 85/90 mark from here on out as the 266 games on his resume continue to take their toll.
Rischitelli, Suns (77) – Great to see Rischitelli return from an ACL injury. If he shows flashes he could be a hail-mary draft option.
J.Kennedy, Eagles (74) – The Fantasy game isn't a massive strength of Josh Kennedy's and a quiet day at the Derby kept his average down.
Greenwood, Crows (72) – Returned to the delight of over 35% of coaches putting up a serviceable 72.
Hall, Suns (72) – The down year continued for Aaron Hall, seriously WTF.
S.Johnson, Giants (66) – It would be unfair to expect much from Stevie J who will likely hang the boots up at years end.
Howe, Magpies (64) – A player who has been on my radar for the past few weeks, Howe pushed himself down the food chain rather than up.
Spurr, Dockers (53) – Despite being Fremantle's quarterback in defence he hasn't shown the ceiling or consistency to be considered Fantasy relevant…yet.
Got a question that needs answering? Feel free to leave a comment below or message me on Twitter @_alexfry6) and I'll get back to you!
Peace