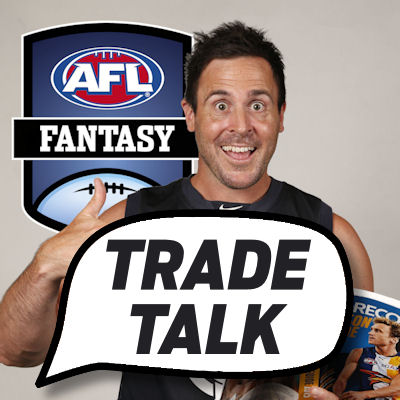 Cow: 
Lewis Young (FWD, $175,000) made a great debut with 21 touches and a massive nine marks for a score of  73. That gives him a break even of zero and if he can manage to lay a few tackles next week, he may even improve. Pick of the cows.
Return to form:
Kieren Jack (FWD/MID, $449,000) is back to his best after dropping 99K since the start of the year. The last three weeks he has found a heap more of the ball which has earned praise from Longmire which is a good sign, while averaging 109 in that time. The team is in form an has a nice fixture with the Saints and Hawks in the next two.
Nat Fyfe (MID, $516,000) has strung a couple of good games together with scores of  114 and 109 in his last two games which is his first triple figure scores since round three. Fresh off the back of a new contract, the in form Fyfe looks a bargain.
Value Premium:
Joel Selwood (MID, $467,000) is an absolute bargain due to injury. In the last two weeks he has scored 113 and 94 which gives him a break even of 104 in a tough match up with the Crows. Cat's finish the year with one of the toughest draws but Selwood is a champion.
Unique Premium:
Michael Hurley (FWD, $546,000) has only 3% of the competition enjoying his sensational year down back and I don't blame them for laying low and keeping him unique. The big fella is averaging 110 over three and 104 over five which gives him a BE of 78. In the last 12 weeks he has dropped under 90 on just two occasions. His marking has been sensation and he has taken 20 in the last two weeks.
New DPP:
Steele Sidebottom (FWD/MID, $635,000) has been elevated to 'must have' status following his fwd eligibility as he now is the clear number one in that position. He is having an amazing season and was actually coming under consideration as a midfielder with a five round average of 115, so this is a gift. He has a BE of 132, so his price will not fluctuate too far this week.
Connor Blakely (DEF/MID, $588,000) has been a beast since moving across half back and his numbers reflect that with a five round average of 111 and a three round average of 130. Needless to say he has a low BE of 67 leading into a nice matchup at home against the Hawks. He is currently owned by just 1% of the competition but that is set to change.
As always, use the comment to discuss your trade ideas in the comments, I'm currently:
Tuohy to Blakely
Nank to Jack
@RoyDT