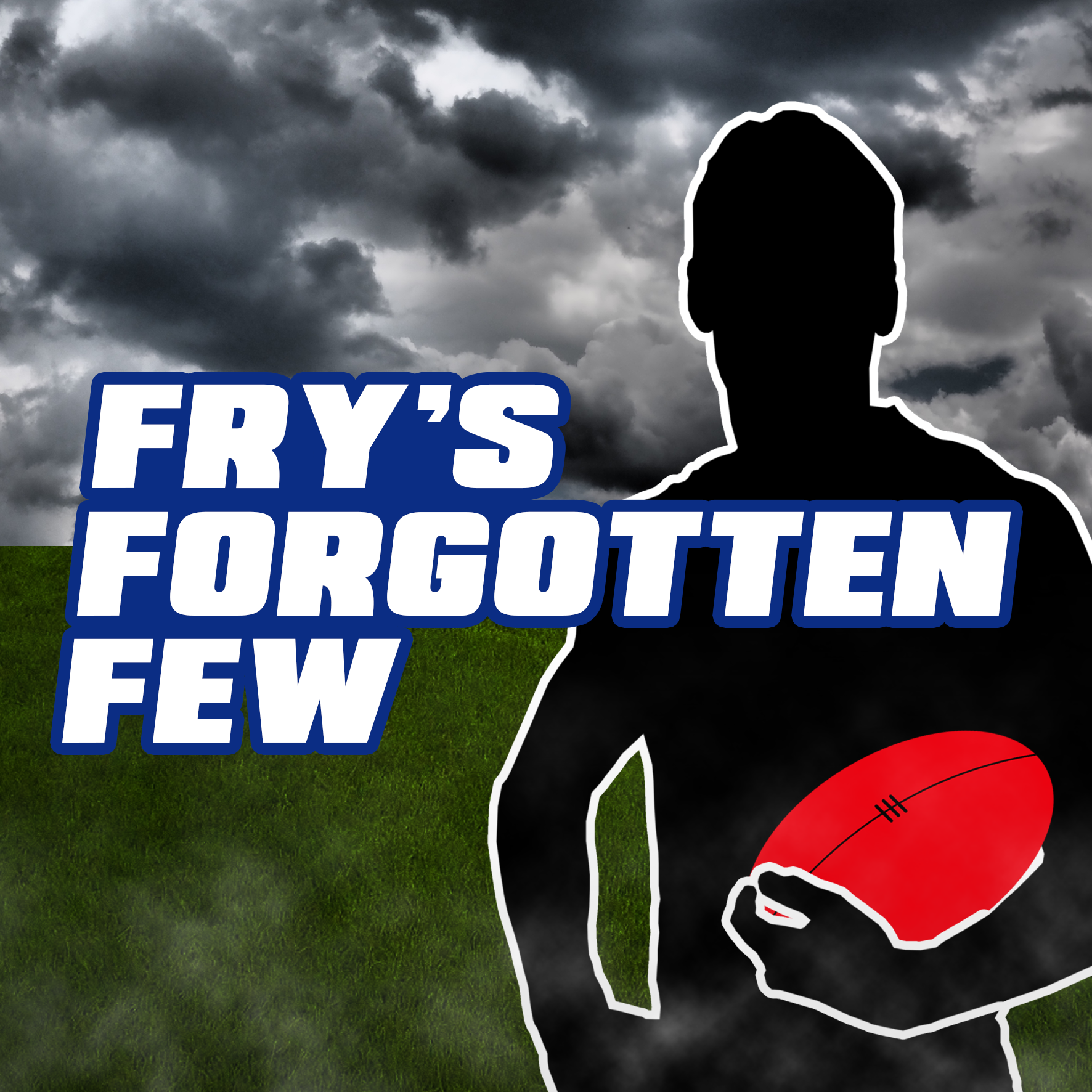 Good news fans! Now that my team is officially in the toilet I can focus on providing you with the best possible advice, without the rabble that is the Large Fry's & Coke distracting me. Bad news after bringing in Dusty over Zorko last week do you really want my advice? I'm giving serious thought to just trading in Luke Hodge as a tribute to the great warrior over the final seven rounds #dummyspit.
POD'S
DEFENCE
Shaun Burgoyne ($498K, 69 BE, 2.42% ownership)
It took the Hawthorn legend until Round 10 to chalk up his first 100 for the season, but he has continued to build from there. Burgoyne averaged under 80 for the first five weeks of the season but has gone at an average over 95 in his last five matches. With big scores against big foes (114 vs. the Crows and 107 against the Giants), Burgoyne's form might be peaking at the right time of year for us.
Jack Martin ($447K, 48 BE, 4.92% ownership)
One of my mates has owned Jack Martin all year and with the exception of some big games early I have been laughing at him ever since. However, as Matin's last few games suggest, I might be one who is a laughing stock should these scores continue. 92, 117 and 101 in his last three have him poised as one of the form players in the competition and with FWD/DEF dual positioning he adds a string to your bow that very few players do.
MIDFIELD
Callan Ward ($559K, 58 BE, 1.89% ownership)
I have owned Callan Ward in one of my Draft teams all year long and it's fair to say he's been duking it out with Travis Boak for a spot on my bench. In his first nine rounds, he was averaging 75 which saw him drop over $130K in price. SEVENTY-FIVE! Since then Ward has woken up from his Fantasy spud coma, with a six round average over 110. A 138 on the weekend was his way of apologising to the football community. Lock and load.
Luke Parker ($565K, 72 BE, 7.45% ownership)
Last week I addressed Parker as a potential second-half stud and after putting another 117 on the board expect his ownership to skyrocket. He does face a toughish draw in the future with the Giants @Spotless and Cats @Simonds in the next month, but with a low BE and the form to match, Parker is a viable option for less than what you'd pay for 'The Bont' or Aaron Hall.


Click here to subscribe on iTunes.
RUCK
Rhys Stanley ($409K, 52 BE, 2.36% ownership)
We live in a world were Rhys Stanley outscored Stef Martin, Sam Jacobs, Todd Goldstein, Brodie Grundy AND Max Gawn last week. His 104 was easily his best output of the season, so it may be foolish to expect the same numbers from Stanley, but then again logic has gone out the window this year in the ruck department.
FORWARD
Toby McLean ($459K, 48 BE, 0.41% ownership)
F U Toby McLean. Not only are you stealing Dahlhaus' midfield minutes, but now I face the realistic prospect of trading you in and him out (a move that would save you $18K). Now that I've had my rant, his 127 on the weekend was the second highest score from a forward (if you count Ryder as a FWD), giving him a three-round average of 105. Now's the time to jump on the boat.
Josh Jenkins ($505K, 54 BE, 0.95% ownership)
I'm always reluctant to trade in key forwards, especially those who have big scores that directly coincide with a bag of goals. That being said Jenkins is getting it done from all areas of the ground right now with 11 marks on the weekend and 13 tackles the weekend before that. Those 13 tackles were part of a 126 point outburst, the second highest score of Jenkins career. At a shade over $500K you could certainly do worse.
The Three Big Questions Of Round 17
Jelwood Or Beamer?
At this point of the year, getting the right fallen premo could see you surge up the rankings and/or win your league if you get lucky. With plenty on offer two of the most popular trade targets this week are Joel Selwood ($486K, 131 BE) and Dayne Beams ($510K, 168 BE). Both of them still have high breakevens after injury interrupted games saw them register single-digit scores in the past. If I was a betting man I would get all aboard the Dayne Beams train, with his output more consistent than Joel's throughout 2017.
How Much Does The Run Home Matter?
As season 2017 gets closer to the end and the Fantasy finals just around the corner it's important to think about who you are trading in. It may be unwise to target say Gary Ablett for example, due to the fact that the Suns may wrap up his 2017 campaign early if the 'Little Master' is still in any pain. Stay tuned to the website for Calvin's highly anticipated spreadsheet in the coming weeks to determine who your trade targets are playing, as this will play a massive factor in their scoring output.
Is Mid-Priced Mayhem A Possibility?
If you find yourself in the same position as me, the season is almost lost. Therefore to salvage some respectability is it worth taking a gamble at some mid-priced players in the hope some of them hit? Coaches that started with the likes of Will Hoskin-Elliott, Ryan Burton or Matt Kruezer for example, would be quite happy with their investments, so is it time to look at someone like Brayden Maynard, Sam Kerridge or Darcy Parish (all under $450K)? Personally I don't think times are that dire, but I could understand you taking the plunge.
Back From The Dead
There weren't as many big scores from those who returned from an injury/suspension layoff, but there are some relevant names mixed in this bunch.
Blakely, Dockers (135) – Blakely should miss training to go surfing more often! Elevating his game into the 'premium' category with every week that passes.
Selwood, Cats (113) – These are the scores we expect from Joel Selwood moving forward, hence the reason he is one of the most traded in players this week.
Cunnington, Roos (94) – Never a Fantasy mainstay, but you wouldn't be complaining about a score in the 90's from the North hard nut.
Priddis, Eagles (74) – Has looked out of sorts with Mitchell running around alongside him, equating to his lowest season average since 2012. Invest elsewhere.
Beams, Lions (71) – Don't expect these types of 'shallow' point totals from Beams moving forward. He's ready to go off!
Hill, Dockers (71) – A disappointing return, given his mammoth start to the year. Trade his brother in instead.
Liberatore, Crows (59) – A year to forget for the Bulldogs cult hero, dishing out his 4th score below 60 for the year.
Hogan, Demons (49) – 1.1 wasn't a great return, but everyone was just happy to see Hogan back out on the park.
Cameron, Crows (33) – Has shown flashes of Fantasy potential, but until he can score consistently he remains a non-factor.
Got a question that needs answering? Feel free to leave a comment below or message me on Twitter @_alexfry6) and I'll get back to you!
Peace