Fry's Forgotten Few – Round 16
Last week my Forgotten Few scored 93, 89, 80, 104, 96, 121, 145. Pretty good right? So why the hell didn't I trade any of them in?!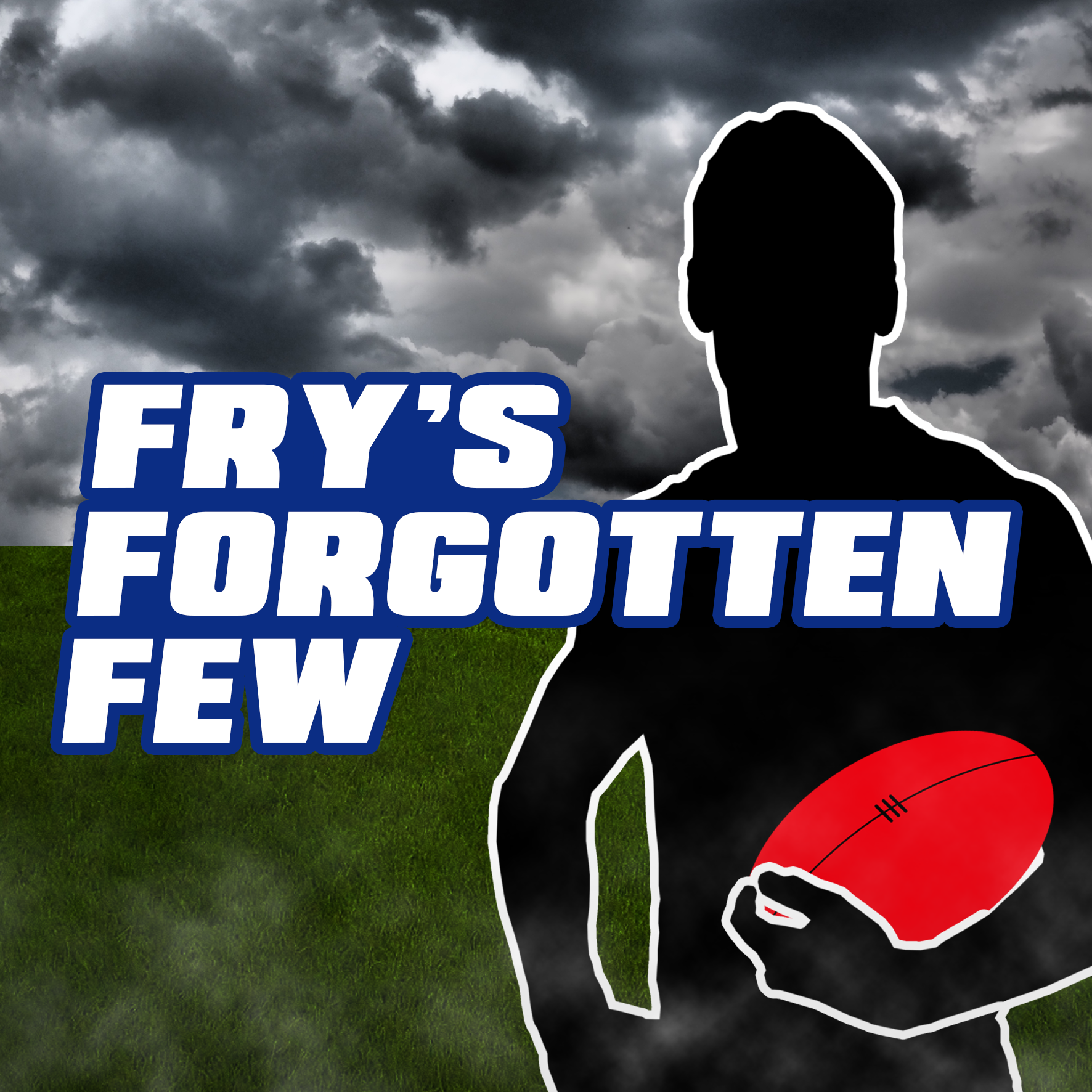 Last week my Forgotten Few scored 93, 89, 80, 104, 96, 121, 145. Pretty good right? So why the hell didn't I trade any of them in?! I can hardly complain after bringing in Sam Docherty, but just 2131 points saw me continue to slide back in the rankings. It's time to now patch some of the holes in my team and I make seek solace in a few mid-priced POD's. I can't guarantee 100+ from each player this week, but I can guarantee you're travelling better than me right now…
POD'S
DEFENCE
Sam Mayes ($464K, 65 BE, 0.59% ownership)
60, 100, 60, 100 BUYERE BEWARE, the Sam Mayes train is a rollercoaster ride. That being said the Lions defender has played himself into consideration with three scores of 108 or better in his past four games. For the similar price Heath Shaw, Zak Jones and Steven May have COMBINED for three 108+'s in their past four. Keep your eye on Mayes.
Leigh Montagna ($544K, 109 BE, 3.73% ownership)
Don't let age fool you, the 33 year old Saints veteran is still getting it done. He costs a pretty penny, but with just one score below 80 all season, Montagna is worth emptying the bank for. He provides a solid, stable option in a Fantasy world that is anything but!
MIDFIELD
Brad Crouch ($557K, 74 BE, 2.23% ownership)
With a five round average over 108, one of the underrated Crouch brothers (that's right there's two) is a viable option for your midfield. Fresh off a season high 131 against Carlton expect more 110+ scores at a discounted rate from here on out.
Bryce Gibbs ($723K, 108 BE, 6.35% ownership)
That's right the most expensive player in the game is currently owned by less than 7% of coaches. He is expensive for a reason with Gibbs' five round average an insane 142.2 courtesy of scores like 145, 194 and 160. You wouldn't be crazy chasing him this week as his breakeven will likely be achieved in the 3rd quarter the rate he is going.
RUCK
Tom Campbell ($458K, 69 BE, 0.3% ownership)
In a time where there aren't many plug and forget ruckman you can be forgiven for chasing some value at this position. In fact those who started with the likes of Matty Kreuzer or Paddy Ryder would be pretty happy with themselves right now. With Tom Campbell's long layoff behind him and two scores of 125 (career high) and 86 under his belt, he could shape as a severely underrated trade target.
FORWARD
Kane Lambert ($506K, 31 BE, 0.45% ownership)
Here was my thought process last week. 'Oh Lambert has scored pretty well lately…..haha 😂, good one Fry. Moving on'. Well one week later I'm the one with egg on my face after an unprecedented 147 (3rd highest score of the round)! Currently one of the form forwards, he has shown he doesn't need a big haul of goals for high points totals, which is a massive tick.
Chad Wingard ($529K, 73 BE, 4.89% ownership)
Scores like the 141 Wingard had last week is what we expected to see from the Port star this year. The 50's and 70's he has also put up however, aren't sought after numbers. It seems like he has turned a corner, but I'll need to see one more week before jumping on board.

The Three Big Questions Of Round 16
Is Sean Darcy A Viable R2?
The man I affectionately call 'Puffer Fish' due to his bloated appearance is fast becoming a household Fantasy name. After 80 on debut and 114 last weekend, Darcy has shown he can score and with a hamstrung Sandilands out for the rest of the season he will have plenty of opportunity. Can he be trusted at R2, allowing you to trade out an under performing Stef Martin or a maxed out Nank? Personally I won't be making the move just yet, but Darcy will continue to generate $$$ on my bench.
Luke Parker = Josh Kennedy 2.0?
Josh Kennedy has been known as a 2nd half specialist for years now and it's not impossible that he will put up 110+ numbers from here on out once again. After a miserable first half of the season though, Luke Parker might be this year's second half star, fresh off a 148 last weekend. After dropping $125K in price could Parker continue his revival at the back end of the season?
Which Rookie Is Worth The $$$?
Just when we thought the rookies were finished screwing us over in 2017 there is more punishment coming. Malcom Karpany (95), Sean Darcy (114) Alex Witherden (96) and Declan Mountford (90) all fit the 'rookie' label, but don't think you can pick them up for basement prices. Priced between $230-$260 grand each it's important that you invest in the right one to avoid wasting you hard earned cash. Jeppa discussed the best rookie options yesterday and I would be taking his advice bringing in Witherden and Darcy and proceeding with caution with the other rooks.

Click here to subscribe on iTunes.
Back From The Dead
A 300 gamer, a gentleman of the game and Roy's favourite punching bag walk into a bar. The result? A wide array of scores. What other Fantasy relevant players returned from suspension/injury last round?
Ablett, Suns (126) – Did we expect anything else from Gary Ablett in his 300th game? The little master A.K.A Fantasy Goat, did not disappoint with 37 touches.
Z. Jones, Swans (106) – The yo-yo that is Zak Jones' 2017 continued to make us scratch out heads. His 3rd ton of the year was impressive though.
Murphy, Dogs (94) – Interestingly, Bob has scored between 74 and 100 in each game this year. He is a sneaky Draft choice if he is still on the free agents scrap heap.
Kelly, Giants (93) – Josh Kelly's return was a joy to owners, but he somewhat underperformed against the Cats. Bounce back game this week against the Hawks.
Polec, Power (87) – Hasn't quite evolved into the Fantasy player we would have thought. Not bad, but not great.
Hooker, Bombers (84) – Has come to life as a born again forward, but needs goals to tick his scores over.
Smith, Giants (66) – Lowest score of the season from Smith. He'll bounce back, but remain a non factor.
Broadbent, Power (52) – There was a time when I was considering bringing in Broadbent. last weekend was not that time.
Got a question you need answered? Feel free to leave a comment below or message me on Twitter @_alexfry6) and I'll get back to you!
Peace