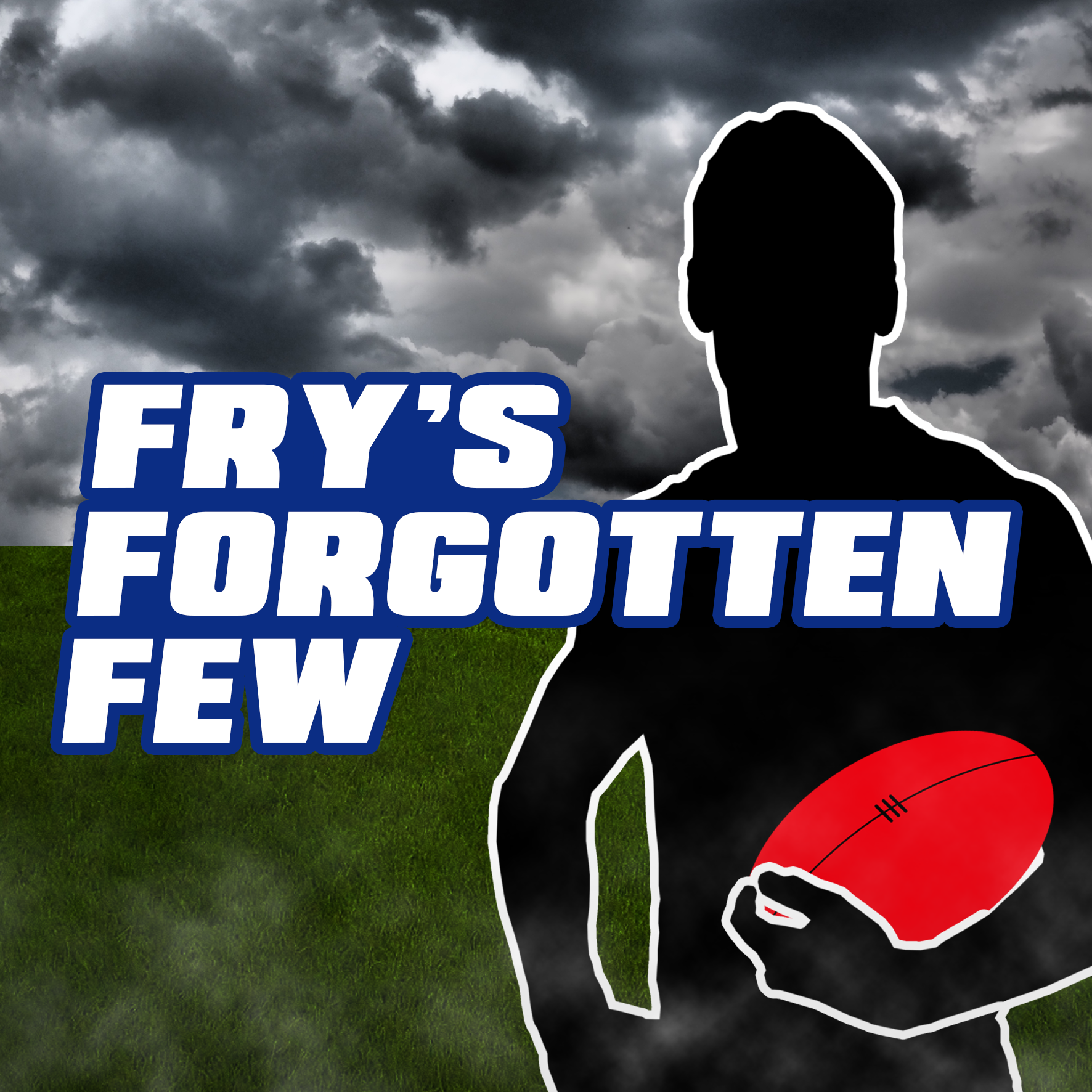 We're nearly there everyone, the byes are almost over. This week may be the worst of all, with most our 'pre-determined' master plans currently in ruins. There are some players who are coming off their bye, who will be trade targets and support moving forward, but I know I'm not alone when I say fielding 18 this week may not happen. Brace for impact.
POD'S
DEFENCE
Tom Cutler ($401K, 64 BE, 0.27% ownership)
Wait, here me out. 99.73% of the comp missed out on Cutler's 112 last week, which was the 2nd highest score of his career. Taking away his score of 3 (injured), Cutler would have an average of 87.5 and seems to have finally shook off those nagging injury issues that disrupted his start. I know last weeks score came in their flogging of Freo and this week he faces a tougher task against the Power in Adelaide, but keep an eye on him, especially in your Draft leagues.
Bacher Houli ($502K, 52 BE, 7.08% ownership)
A bigger name who has shaken off a slow start to the year is Bacher Houli. A borderline top 8 defender, Houli has gone 123 and 129 in his past two and owns a 5 round average of 101.2. Houli's value is almost too good to pass up and should Richmond keep performing, at a discounted rate, the time to jump aboard is now!
MIDFIELD
Sebastian Ross ($610K, 106 BE, 0.55% ownership)
Seb Ross is the real deal ladies and gentlemen. The Saints midfielder's price tag illustrates how well his 2017 season has been to date, costing you the same as bigger names Luke Shuey and Aaron Hall. It is criminal that Ross' ownership is so low, considering he has cleared 100 nine times this season with a top score of 135. He costs, but he is a perfect unpopular pick that could prove to be a difference maker.
Joel Selwood ($586K, 96 BE, 5.08% ownership)
116, 122, 117. Those are Selwood's last three scores before his bye. But all three of those games were at Simmonds Stadium you say? Have no fear he has shown he score away from home blasting out a 175 at Etihad earlier this year. Name the sub 600K midfielder that has done that before. I'll wait.
RUCK
Matthew Kreuzer ($592K, 63 BE, 11.24% ownership)
Four scores over 120 has only been beaten by Stef Martin in the ruck department. His 3 round average is the 4th highest in the comp. Currently he is averaging more than Elliot Yeo, Clayton Oliver and Rory Laird. Yep, Matthew Kreuzer is the real deal.
FORWARD
Dom Sheed ($449K, 40 BE, 1.81% ownership)
Four of Dom Sheed's next five games are at home at Domain Stadium. His last three scores at the venue read 98, 103 & 99, throw in the fact he had a career high 126 in Gold Coast before his bye. Low BE, string of home games, underpriced, unique. Need I say more?
Sam Menegola ($539K, 115 BE, 2.29% ownership)
Why is it that we feel Menegola's place in the team isn't safe? It's the Tom Mitchell crisis all over again! Now with added FWD flexibility I can guarantee you in the coming weeks more than 2% of coaches will be listening closely to the murmurs every Thursday night, with Menegola a realistic possibility to finish as a top 6 forward.
The Three Big Questions Of Round 12
When Is The Right Time For Max Gawn?
If you are like me, you find yourself in the boat of owning just one of either Stef Martin and Brodie Grundy. Enter Max Gawn, who seems poised to be snapped up by copious fantasy coaches upon his return, which could very be this weekend. With the highest BE (177) in the competition it may be wise to wait a week or two, although big scores are definitely in Gawn's repertoire (eight scores of 120+ last season). We can't wait too long if we are serious about adding Gawn, so let's cross our collective fingers our replacement (Nank, Ryder, Witts) can put together two or three more decent games over the coming fortnight-ish.
How Should I Approach The Last 3 Trade Round?
Heading into Round 13 my team isn't looking too crash hot. I am taking solace in knowing I'm not alone, as social media floods with depressed coaches hanging out for the end of the byes. However, as you will all know, Round 13 is just another chance to better your team. Personally I may be taking a donut this week to build for the future rounds ahead. Look at the big picture and trade with the future in mind, rather than scrounging together a full list of 18 that will make you look for a delete team button in a months time.
Will Merrett Be Inducted By The End Of The Season?
The pig label isn't thrown around willy-nilly, but we would be doing Zach Merrett a disservice if we didn't at least include him in the conversation. The argument against him, when Mitchell was inducted, was he didn't possess the same ceiling, a more than fair criticism. Another 150+ on the weekend though from Zerrett put us all on notice. If he puts more scores like that onto his resume in the 2nd half of the year, The Traders may have some serious thinking to do.
Back Form The Dead
King pig Rocky headlined the players returning from injury/suspension in Round 12. Bad news? Most of them failed to wow. Why do we play this game?
Rockliff, Lions (95) – Not exactly what we were seeking from the king of the pen. I hope it's not a sign that he has come back too soon and is still sore. Who am I kidding, doubt him at your own peril.
Salem, Demons (95) – Those 2.94% of you who own Salem would have been pretty happy with his 95. The other 97%+ of us are quite content leaving him out of our teams moving forward.
M. Boyd, Bulldogs (86) – Mr. Consistent last year hasn't exactly towelled it up in his 2017 campaign. It seems like Father Time is catching up to the 34 year old, but you could have worse options in your backline at just $450K.
J. Kelly, Bombers (84) – Another former great who is slowly losing fantasy relevance, James Kelly will probably average around 90 from this point forward. Unfortunately for him we are all focused on another J. Kelly.
S. Johnson, Giants (73) – Goals haven't flowed as regularly as Stevie J would have liked, which is impacting his scores. That being said even with a snag or two he still remains a fringe Draft option, fringe being the optimal word.
Wingard, Power (71) – After I saw Wingard named last week I was rubbing my hands together. He was due to come in for the Taranto this week on the back of his big Round 12 score. Oh.
Fasolo, Pies (68) – Great to see Fas back on the park on Monday, but he has never really been a relevant fantasy player. Things didn't change last week.
Naismith, Swans (67) – I know things are dire in the ruck department for some, but spare a thought for anyone who owns Sam Naismith and his questionable haircut.
K. Jack, Swans (54) – Jack has averaged over 90 every year since 2012. This season he averages 61. Yuk.
Got a question you need answered? Feel free to leave a comment below or message me on Twitter @_alexfry6) and I'll get back to you!
Peace.