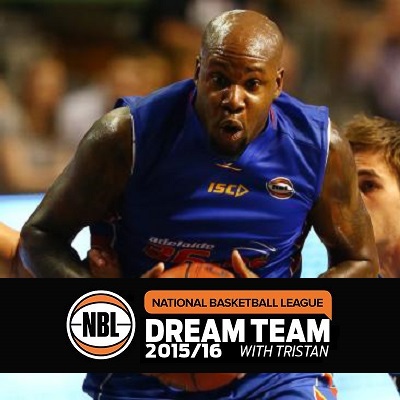 Dream Team finals are here and it's a big week as every game is now a "must win" match. Plus some of us are looking to gain a few extra ranks overall for a nice finish.
Reviewing Round 17
The battle of the heavyweights was somewhat disappointing as there wasn't much separating them with AJ Ogilvy (92), Jerome Randle (86), Josh Childress (76) and Daniel Johnson (68) all posting respectable captain scores. While Ebi was the value standout, Lucas Walker (56) and Greg Hire (50) both had great supporting rounds.
With so many teams playing the double there weren't too many disappointments, although those people who chose to hold Kirk Penny felt his donuts keenly. Chris Goulding (8) was underwhelming in a big Melbourne win and Rhys Carter (-2) had a round better forgotten.
Get Ready for Round 18
It's Semi-Finals time which means there are only two rounds left. Adelaide and New Zealand both play double matches in both the remaining rounds and their fortunes, both for the league and for dream team, lay in Wednesday night's clash between them. If Adelaide wins then New Zealand can no longer make finals and we would expect to see more sub-par scoring from them as they see out the season. However, the New Zealand stars are all quite cheap given what they can deliver and any of Charles Jackson, Cedric Jackson, Corey Webster or Thomas Abercrombie would be good additions.
From Adelaide's perspective they will be looking at how they cover the loss of Jerome Randle. That's easy for us as he is the most expensive player in the competition – trade him down to anyone you like. Adam Gibson is likely to step up in his absence, although Ebi Ere, Lucas Walker and Mitch Creek were the ones who got the job done on the day. Anthony Petrie is also cheap for what he can score.
Otherwise you're looking for a premium to fill a gap for just this week (or next week, but you should probably hold the trade if that's the case, you never know who else might get injured).
If you need a really cheap downgrade target to make cash to afford someone else then the best picks for under $50k are, in order of my preference; Marcus Thornton, Shaun Bruce, Nate Tomlinson, Shawn Redhage, and Larry Davidson.

There are a few other captain options that could have potential but it would take some serious guts to pick them. Adam Gibson, Corey  Webster, Cedric Jackson, Torrey Craig and Mark Worthington all have the potential be the top scorer for the round, but picking one is a gamble. You might want to take the punt though to try and gain a few crucial ranks or if it looks like you're going to lose your head-to-head final.
We're back to a normal lockout time of Wednesday 7:30pm AEDT so make sure that your Adelaide, Cairns, Illawarra and New Zealand players are ready to go. Best of luck everyone, hope you win your finals.