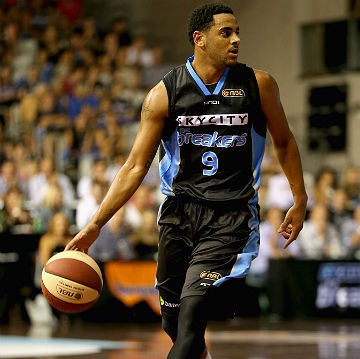 There weren't too many surprises in the semi-finals, meaning that a well picked point of difference was the crucial factor for many games.
Wrapping Up Round 19
It was a three way tie for top spot this round as Corey Webster, Cedric Jackson and Ekene Ibekwe delivered the goods and all scored 84. Webster was a real point of difference and was the decider in many finals. The round's most popular captain, Jordan McRae, wasn't far off the mark either with 78. Brian Conklin smashed out 66 off his single match and tilted the balance for those who had him. Mitch Norton also deserves a mention after pumping out 42.
The bad scores were equally crucial though and there were none worse than Stephen Dennis who got -10 from his two games. Cameron Tragardh also gets a dishonourable mention for his -2. Apologies if you put David Barlow (8) on court, his injury couldn't have come at a worse time for his owners.
Round 20 – Trade Targets
Do you have any trades left? If so, then there are two questions to consider when deciding who to trade in.
First is the simple question that applies to us all "How many extra points can I get by trading this player in?" Work out where everyone in your team would be placed if you had zero trades and then decide who you would trade each player to and work out how many extra points that would get you, depending on how it shifts the other players on or off court. This is obviously easier if you only have one trade as you can ignore options that involve trading out stars.
The second question applies if you are playing in a Grand Final, which I hope you all are, and the question is "Who does my opponent have on their team?" If you have a really similar line-up to your opponent try to find a high-scoring player who they don't have. Todd Blanchfield is a great option if you can afford him, similarly Adam Gibson, Jamar Wilson and Matthew Knight all have 30+ averages and low ownership rates. If your line-up is significantly different to your opponents then look at their team and trade one of your worse players for the one of theirs who will likely score the most.
Trading players out should be focused on Cairns and New Zealand players as they are the only teams to have the single game this round. If you have a star like Ekene Ibekwe or Cedric Jackson then you're better switching them for another top scoring star with two matches than suffering through the debate of benching them or not.
Round 20 – On Court Selections
Hopefully you've a full court of double match players and simply have to decide which star would be the best captain.
Captain choice is hard though as we are faced with an array of teams whose position is set on the ladder and a couple who are fighting for position. I think it comes down to your personal preferences as any of the following could blitz it. Jordan McRae plays Sydney twice and showed he still wants to produce even with nothing left in the season. Brock Motum has been a consistently high scorer for the later part of the season and with Adelaide's final position still to be decided it's likely he'll continue. Brian Conklin made a mockery of Melbourne and is enjoying the end of the season. Damian Martin has been shooting well recently and given that he scores everywhere else always that has given him some big scores. You could equally pick a whole other bunch of players but I'd be inclined for one of those four.
For the final time this season you can follow the live dream team scores for the games at dtlive.com.au/nbl
Cheers
Tristan
Coach of the Statismathgicians