More News
SUNDAY TEAMS NOW UPDATED! We learn that Sam Mitchell is definitely out with his hamstring, despite being named last night. Rhys...
More Posts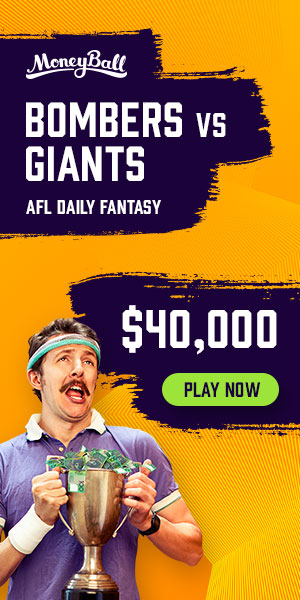 My Team
Discuss your moves and any other Fantasy related topics ahead of round 15.
Bye rounds
Recent Comments



Fry's Cash Cows – Rd. 14 (32)

Fry: Wicked move if you ask me. Hopefully we get a FWD rook to choose. Rose isn't bad
Fry: If it was my time that's exactly what I'd do. Macrae needs to be in your team
Fry: Cameron might be straight out, but if not I think that's the way to go to land...
Fry: Option one would be great if Cameron is named! Ham/Cavarra could get up as well
Fry: None that spring to mind 'safely' maybe Cavarra if he gets a berth
Matthew: Hey Legend, need some advice. Currently my team is Lloyd Laird Williams Houli...
Harry: Hey Fry. Tough question mate but . . . I know O. Baker still has a lot of coin to make...




My Team 2019: Round 15 (140)

The Cricket: Salem is notoriously inconsistent
Matthew: Currently my team is Lloyd Laird Williams Houli Duursma Logue Hore Naish in Defence....