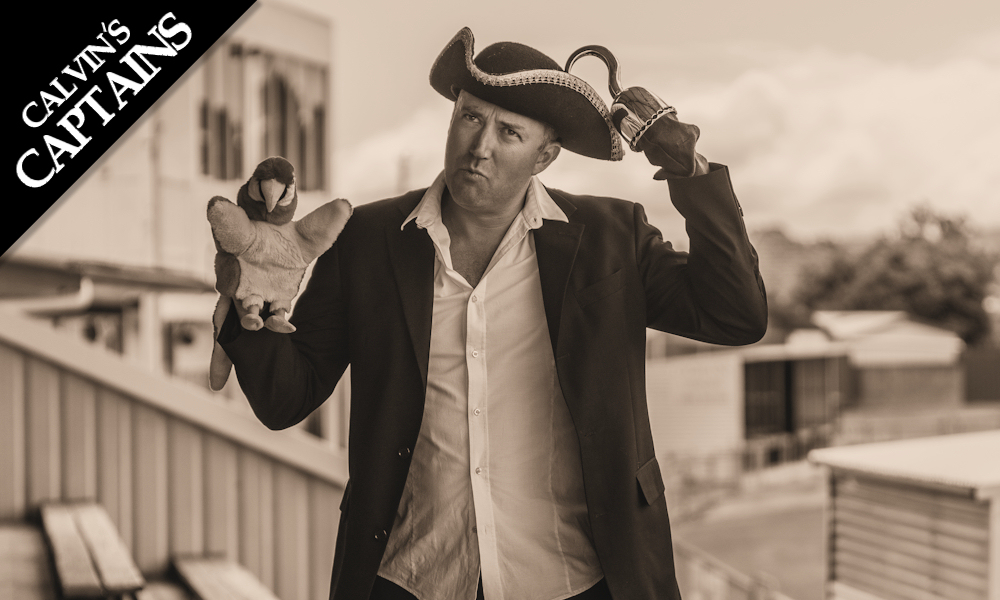 Welcome back you bloody awesome legends to another edition of Calvin's Captains.
This is a tricky week for so many reasons. My captains have been great in recent weeks, but my confidence rating here is slightly down. Although we have some awesome names listed… each pick also comes with a small element of risk as well. Good luck!
CALVIN'S TOP-10
#1 – Mitch Duncan v St Kilda
VC OPTION: Friday night @ Marvel Stadium
The #1 inform man in the game is the easiest and best VC option in town. Duncan has averaged 132 in his last three games with 135 coming last week. Add to this, the Saints are the #2 easiest for midfielders to score against at the moment as well.
Duncan scored 110 and 122 against Richmond in his last two games and there is no reason he won't keep the ball rolling here.
#2– Jack Macrae v Port Adelaide
Plays: Saturday night @ Adelaide Oval
Once again, Macrae scored another ton and hasn't slowed down this year. He loves playing the Power, a team he has dominated with 133, 135 and 112 in his last three.
The other big tick here is… Macrae loves playing in Adelaide at a ground he has averaged 130 in his last four (excluding an injured 44).
Port Adelaide can be tough though, in fact they are the sixth hardest for midfielders to score against but in the last three weeks, midfielders such as Sloane (113), Laird (110), Mc Cluggage (119), Lyons (106), Ross (141) and Jack Steele (106) all got solid enough numbers.
#3 – Jake Lloyd v Collingwood
VC OPTION: Plays first on Saturday @ the SCG
Defenders v Collingwood = LOCK! As we know, Collingwood give up so many points to defenders and coming off 115, Lloyd will be cashing in. He scored 125 and 105 against them in his last two and ticks all the boxes for this match-up.
#4 – Zach Merrett v Fremantle
Plays: Sunday @ Marvel Stadium
Zach has averaged 119 over the last weeks and is coming off a few good ones with 128, 103 and 125  over the last three weeks.
He has scored 5×120+ against the Dockers in his last eight games. Those games looked like this: 94, 124, 125, 112, 78, 144, 124 and 121.
Last week against the Dockers, Lyons (121) and McCluggage (110) scored well and therefore Zach should do the same.
#5 – Brodie Grundy v Sydney
VC OPTION: Plays first on Saturday @ the SCG
Max Gawn attended more CBAs last week (72%) and scored 108 against the Sinclair/Hickey combination. The Swans rate as the #1 hardest for rucks to score against this year however,in the past, Grundy has owned them.
120, 149* and 150* are his last three games with the * representing games at the SCG.
Grundy has averaged 119 in his last four games and looks set for another 120+ yet again.
#6 – Tim Taranto v Richmond  
Plays: Saturday night @ Marvel Stadium
125 last week, was Taranto's fourth 120+ score in the last six weeks and over this time he has averaged 119. In his last games against the Tigers he scored 84, 117 and 118.
The thing is, the Tigers aren't what they used to be. Last week, they gave Geelong 9×100+ scores with Duncan (135) and Guthrie (139) leading the way.
#7 – Aaron Hall v Hawthorn 
Plays: Saturday @ UTas Stadium
Let's do this! Hall is coming off 133 and 143 and down in Tassie, he could be big again. If you have the guts to do it.
Last week against the Hawks, the Eagles took heaps of marks with Gaff (12), Sheppard (12), Sheed (10) and Kelly (10) all clocking up double figures. The Eagles went on to have 6×100+ scores as well.
#8 – Tom Mitchell v Kangaroos
Plays: Saturday @ UTas Stadium
The Pig returns to Pig-Park, coming off scores of 128 and 124. Last week against the Roos, Collingwood managed 6×105+ against the Roos, who as we know… they give up plenty of points. North are the fourth easiest for midfielders to score against and if he can avoid a tag from Turner (went to Sidebottom 70 last week) – he is all but set for another big score in Tassie.
#9 – Andrew Gaff v Adelaide
Plays: Sunday last game @ Optus Stadium
A tag from Ben Keays is the biggest concern here, but I doubt it will happen. Keays went to him last year (65pts) and therefore it could happen again.
Gaff has been in great form too, with 137, 111, 93 and 131 coming over the last four games. He play this one at home, a place he has averaged 132 in his last three but the chance of a tag here is a small concern.
#10 – Max Gawn v Carlton
Plays: Sunday @ the MCG
His form has been down, averaging 96 in the last three games but Max should bounce back against a team he scored 154 against last year. In recent weeks, Pittonet has been retstricive holding Sweet, Bryan, McInerney and Lycett to scores under 80.
WHAT ABOUT THESE BLOKES?
Clayton Oliver only just missed the top list this week, as he could cop attention from Ed Curnow who has been doing roles in recent weeks. Christian Petracca could also cop some attention and did have 135 on the Blues last year. His numbers are slightly down though with 96 and 97 in recent weeks.
Jack Ziebell is coming off 95 and 100 and although he should be better in Launceston, I think we have better on the list. Cam Guthrie managed just 56 on the Saints last year so that's a pass. Josh Kelly scored the third highest score in his career of 149 against the the Tigers last year, and he is starting to heat up as well.