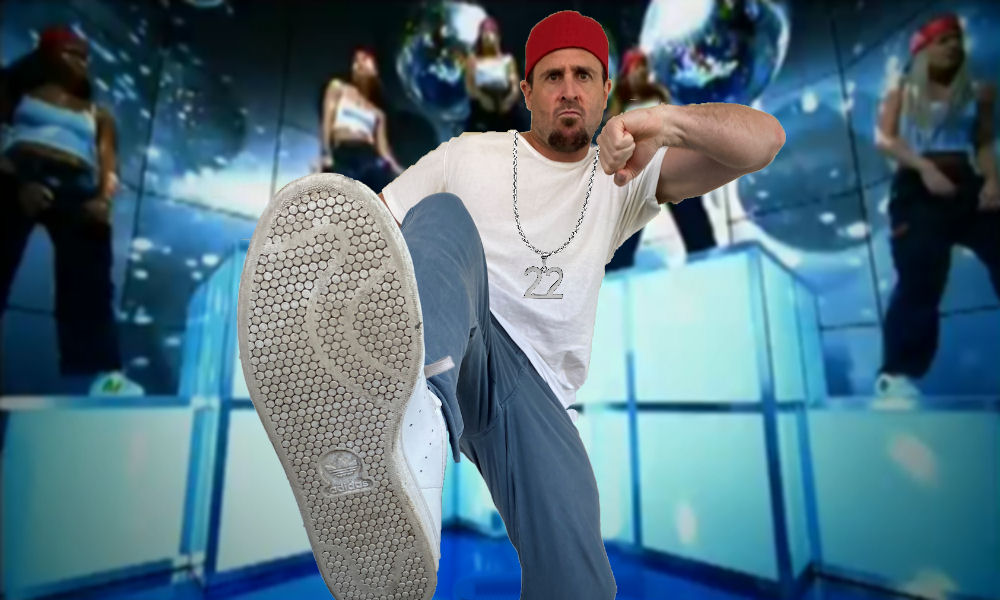 Welcome to Roy's Rollin' 22. I am posting this here on the first Tuesday of the month, but if you would like to see it weekly, consider joining our Patreon page. From as little as $5 a month, I will update the 22 and offer my extended trade insights (I have included some below in today's DT Talk edition). This is posted every Tuesday at 3pm AEST.
It doesn't feel like the traditional team reveals following the byes. Usually we judge teams based on how many rookies remain on the ground, how many 'best 22' players we have, as well as how unique a team is but we have quite a unique situation on our hands. Harry Sheezel has thrown rookie theories out the window, Angus Sheldrick's TOG is up and midfield role is real in the absence of Chad Warner and many of the 'Rollin 22' players are highly owned by the best teams. It has left many questioning whether to trade a popular gun to play a POD in an attempt to make a move. I am never a fan of this play, but can certainly see the merit of it given the current state of play. Then we have Josh Dunkley, who I give a .02 chance to play this week.
.
1. Jordan Dawson – Absolute superstar, league best 3 game average of 138.
2. Nick Daicos – What a man, 10 tackles and 150 from a guy touted by some as purely an easy possession specialist.
3. Sam Docherty – Looking good with 124 and 113 in his last 2. Only 15% ownership.
4. Jack Sinclair – Overcame a tag and slow start with a big finish and 101.
5. James Sicily – Eagerly awaiting his return as a trade target.
6. Harry Sheezel – Rookie, shmookie. Has the old Daicos role across half back and is killing it.
IN THE MIX: Luke Ryan, Tom Stewart, Jarman Impey, Liam Duggan, Nick Vlastuin, Caleb Daniel
1. Marcus Bontempelli – Always been a superstar but it is now reflected by his scoring with a five game av. of 123.
2. Andrew Brayshaw – Underwhelming 102 but 9 triple figure scores on the trot.
3. Zach Merrett – The cream is rising. Loving his little +6s deep in the back line.
4. Brad Crouch – Clowns are critical. He did this at the end of last year and averaging 120 in his last five.
5. Clayton Oliver – Doesn't strike me as a guy who will just ease back into it following his layoff.
6. Rory Laird – 9 of last 11 have been triple figures. 85 vs North was hard to swallow however.
7. Caleb Serong – Cal hates him despite 7 tons on the trot and 134 vs Dogs.
8. Tom Green – Due for another big one this week and I think he can deliver.
IN THE MIX: Tom Mitchell, Josh Kelly, Lachie Neale, Christian Petracca
1. Tim English – Managed a solid 108 in a tough match up with big Darchole.
2. Rowan Marshall – We expected something big and he delivered with an impressive 130.
IN THE MIX: Zero, zip, none
1. Tim Taranto – Broke the ton run but will bounce back this week.
2. Josh Dunkley – More chance to be at his partners netball GF this week than the middle of the GABBA.
3. Errol Gulden – Absolutely killing it at the moment with huge TOG. Averaging 127 last three.
4. Connor Rozee – Pipped his partner in crime after a season high 145.
5. Zak Butters – Taken his foot off the pedal slightly in the last couple but another big one is just around the corner.
6. Jack Macrae – Reverse Bevo-ed and back in the midfield. Position hasn't mattered of late, in good form.
IN THE MIX: Stephen Coniglio, Ben Keays
Chopping Block:
Hayden Young, Will Day, Darcy Cameron, Kieren Briggs, Josh Dunkley, Luke Jackson, Ben Hobbs
On Notice:
Tom Stewart (DEF, $819,000)
Trade Targets:
Harry Himmelberg (DEF/FWD, $606,000) The conditions were far from ideal for the Berg, but it didn't stop him posting a great score of 94 against the Dees, albeit with a quiet last term. I think that score is a good reflection of what we can expect for the run home despite the return of Lachie Whitfield this week. He has a BE of just 41 and remains a bargain.
Ben Keays (FWD/MID, $776,000) I am writing about Keays again. Originally he was identified as an absolute bargain and despite that changing due to his hot form where he has averaged 111 in his last five, he remains under-priced. Ironically, he was stripped of his CBAs last week but it didn't stop him following the ball around the ground, collecting 29 possessions and kicking two goals for his 132. He has a BE of just 55 and is in great form.
Callum Mills (MID, $653,000) The star Swan is down a whopping $330K from the start of the year due to role, form and injury. Is he worth bringing in? It my opinion, it depends. If he is the best you can get to when trying to remove a rookie from the ground, I'd tick it off on the back of his 85 vs the Cats where he attended over 70% of the CBA which was a promising sign moving forward. I think he is a chance to average triple figures for the run home but if you can generate the cash to get to a RR22 midfielder instead, I would ignore this value and pay up for someone who is demonstrating an elite ceiling.
Others to consider:
Sam Docherty (DEF, $913,000)
Jack Macrae (MID/FWD, $897,000)
Liam Henry (MID/FWD, $583,000): Not for me, but has looked great
Rooks:
Ryan Maric (FWD, $273,000)
Elijah Hewett (MID, $269,000)
Jacob Bauer (FWD, $200,000): 24 possies, 12 marks and 3 goals in VFL last week.
I have extended trade thoughts over on the Patreon page.
Key Questions:
Is it too early to upgrade Windhager (FWD/MID, $433,000)?
If you want to milk his cash generation, yes it is too early given he has a BE of just 22. There is also an argument he can be used as a handy looper for players wanting a look at Sheldrick and Johnson types through the midfield and forward lines. Having said all of that, I am happy to trade early at this time of your if you are upgrading to a RR22 premium or underpriced gun like Keays. Personally, if Sheldrick fails to pump out a big score that I am willing to take on ground, I will upgrade Windy to a premo capable of a triple figure return.
Could we hold Dunkley if it's a one weeker?
For those who have Sheldrick on the pine, it would be worth waiting to see how he goes. If he goes 90+ and you are confident Dunkley will return in round 18, you could hold. Personally, I will be moving him on, likely to a midfielder such as his teammate Lachie Neale, chasing the match up.
Any unique selections we could consider?
Often they are unique for a reason, usually because they come with some form of risk. A couple you could take a punt on are:
Adam Treloar (MID, $898,000) 1%
Tom Mitchell (MID, $911,000) 9%
Luke Parker (MID, $848,000) 1%
Darcy Parish (MID, $912,000) 2%
Nick Vlastuin (DEF, $773,000) 1%
Liam Duggan (DEF, $871,000) 2%
I have extended questions answered over on the Patreon page.
Please note: The Rollin' 22 will be updated each week on our Patreon page for all members (both $5 and $10 tiers).