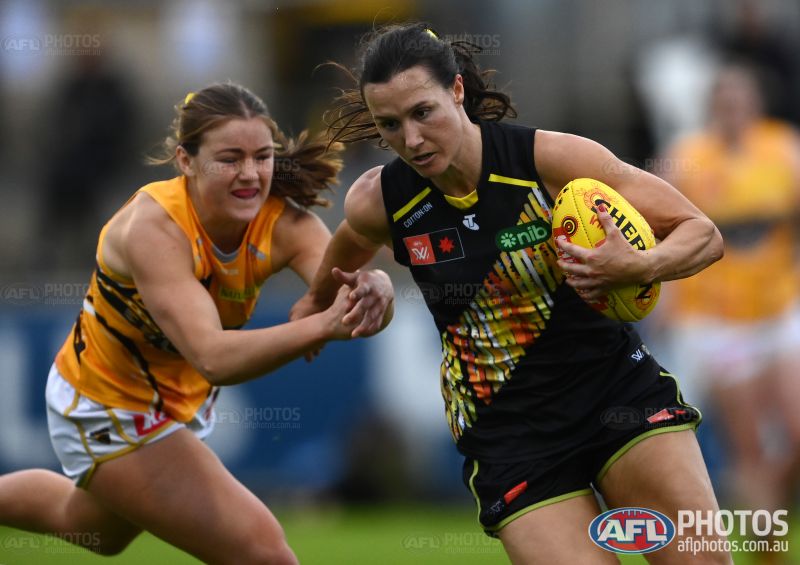 The W Awards are later this month but the most prestigious prize can't wait!
Without further ado…
Rookie of the season
🐯 Eilish Sheerin is the winner of the second Charlie Rowbottom Medal!
She won 15 votes and polled four times, including two top scores in Rounds 3 and 7.
Sheerin scored more than 70 points four times and there was a reason why she was the most owned rookie among top 100 coaches heading into the final round.
Here's the final leaderboard:
1. 🐯 Eilish Sheerin (DEF) 15
=2. 🍐 Abbey Dowrick (MID) 14
=2. 🍐 Hannah Ewings (FWD) 14
4. 🦉 Jasmine Fleming (MID) 12
5. 🦉 Lucy Wales (RUCK) 11
6. 😇 Hannah Stuart (MID) 9
=7. ⚓️ Megan Kauffman (FWD) 8
=7. 🦉 Tamara Smith (MID) 8
9. 🦢 Montana Ham (MID) 7
=10. 🦢 Cynthia Hamilton (FWD) 6
=10. ✈️ Daria Bannister (FWD) 6
Honourable mentions
🍐 Abbey Dowrick fell just short of snatching the Charlie Rowbottom Medal in the final round but she scored the most points (677) and had the highest average (67.7).
She was also responsible for the highest rookie score with that whopping 134 back in Round 4.
Dowrick also helped 🍐 Port Adelaide poll the most votes of any club (41) along with Hannah Ewings, Ange Foley, Elizabeth McGrath, Olivia Levicki and Alex Ballard.
Meanwhile 🦢 Montana Ham polled four times, which was the equal most with 🐯 Eilish Sheerin.
Side note
225 rookies played a game in Season 7 including 57 who played all 10.
33 rookies didn't take the field hopefully leaving us with some extra basement-priced options next year.
More content
🏝 Take a break!