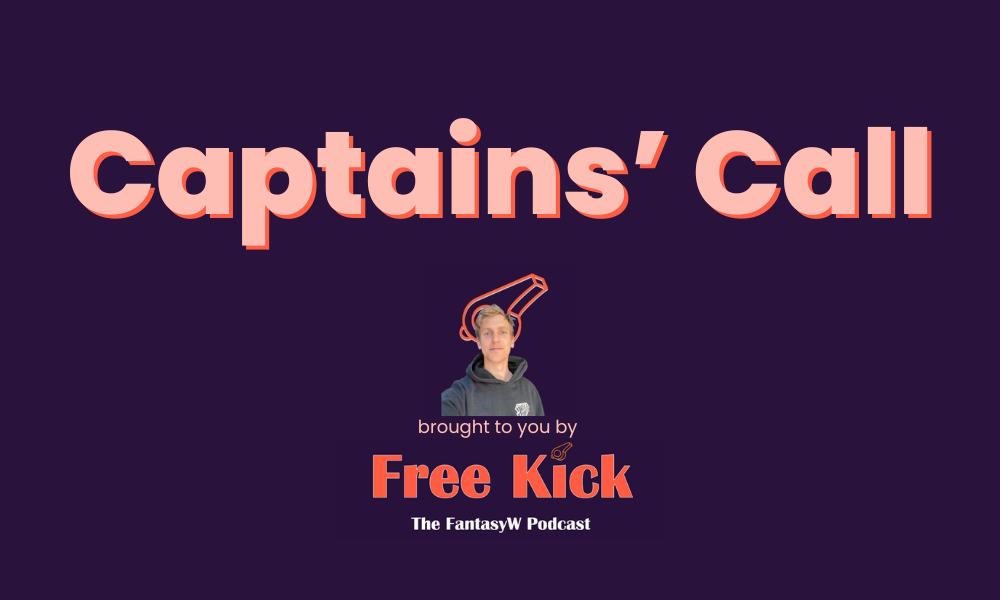 Round 3 was the week we saw the Gardiner and Garner show on full display, with the presumptive picks for recruit of the year and player of year respectively putting together some absurd 150+ scores. Interestingly enough, only one of the two makes my top picks for captain's this week.
Round 3 Top Picks: 1. Bowers 104, 2. Rowbottom 81, 3. Marinoff 124, 4. Garner 154, 5. Georgie Prespakis 108, 6. Hatchard 133, 7. Hore 82
In my top 7 picks last week, my top two choices both underwhelmed to the tune of 30+ points. Kiara Bowers, who was the most popular captain choice of the week, barely scraped over 100, with a very surprising low tackle count (8) to blame. Charlie Rowbottom also failed to fire, scoring only 81, which was made even more odd when considering that this was the Suns' highest score. I'm topping both to improve this week.
The Top Picks
No. 1 – Kiara Bowers vs Essendon
@ Windy Hill, Sun 3:05pm
Essendon allowed the Crows' elite midfielders to both feast last week, with Hatchard filling the stat sheet for 133 points on 2 goals, 9 tackles and 5 marks. More importantly, Ebony Marinoff had a whopping 15 tackles on her was to 124 points. Bowers hits that same Bombers line-up, and should be primed to return to her hyper scoring best.
Avg vs Essendon – N/A
No. 2 – Ebony Marinoff vs GWS
@ Manuka, Saturday 11:05am
Ebony Marinoff has been remarkably consistent in her last 10 regular season games, averaging a tidy 117.9 fantasy points per game. This week, Marinoff hits a middling Giants roster who have been her career long bunny team, particularly in the last two seasons. Season 6 saw Eb hit a then regular season fantasy scoring record of 147 points in a game, off a tidy 24 touches and 16 tackles. Season 7 was even better (just), hitting 148 points on 36 possessions and 12 tackles. I'm tipping she will pretty comfortably clear 120 points again this week.
Avg vs GWS – 113 (7 games)
No. 3 – Laura Gardiner vs West Coast Eagles
@ Henson Park, Sun 1:05pm
Gardiner announced herself as more than just a rising fantasy talent against Brisbane, she broke out into the ranks of fantasy superstar. Her 15% marketshare was the highest ever seen in the AFLW, she nearly broke the possessions record, and against the hardest team for midfielders to score against. This week, it isn't the hardned ranks of the Lions, its the butter soft defence of the Eagles, who cannot stop teams from scoring. She's already my favourite player in the comp, and this week she will likely get my vice captain's armband at a minimum
Avg vs West Coast – N/A
No. 4 – Georgie Prespakis vs Sydney
@ North Sydney Oval, Sat 1:05pm
We have seen a little bit of everything so far this season from Georgie. The highs of round 1, the tagged lows of round 2 against Sydney, and then a good but not great round 3, where her ceiling was lowered by some extensive stoppage effort and game planning from the Roos designed to stop Georgie's all around midfield dominance take hold. Port are a good match-up for midfielders, so I'm comfortable in saying I expect 105 again for Georgie this week.
Avg vs Port Adelaide – N/A
No. 5 – Charlie Rowbottom vs Western Bulldogs
@ Heritage Bank Stadium, Sun 5:05pm
I'm predicting a bounce back for Rowbottom this week, as I really don't believe that the Dogs will have much to get in the way of Charlie's dominant inside game. A definite trade in target, and would've been a great roughie for a VC, but a tough one to pick as captain with the last game of the round.
Avg vs WBD – 104 (1 game)
No. 6 – Anne Hatchard vs GWS
@ Manuka, Saturday 11:05am
Hatchard was best on ground against Essendon, and showed other teams why she is the pick of the two Crow's midfielders when it comes to defensive targets. Whilst a bit of Lister attention might hamper Anne's supreme ceiling, GWS hasn't looked crash hot this year, so I'm still expecting a good score, much like her 124 against the Giants last season.
Avg vs GWS – 82.5 (7 games)
No. 7 – Brianna Davey vs St Kilda
@ RSEA Park, Sun 3:05pm
Don't let the sub 100 score scare you, Davey managed to get to her 88 even with a tag from Lucy Single, and a decent chunk of the game sitting forward. St Kilda don't have the size or skill to stop Davey from scoring points this week, in the same way they couldn't stop Jas Garner getting 120 in 77% time on ground in round 1. I'm on board with Davey being back above 100 again this week.
Avg vs St Kilda – 7,
The Roughies
Jas Garner vs Brisbane/Cathy Svarc – Big call to leave the highest scoring player in teh comp out of the top picks I know, but I really do think that the Lions are out to absolutely clamp down on Garner this week. Has failed to crack 90 in her last two games against Brisbane, both with a heavy Svarc tag.
Ash Riddell vs Brisbane – So its not the same issue as Garner, but Brisbane are a tough match up for midfielders. It gets tough when you realise that Riddell averages 105 in her last two games against the Lions. No captain, but not guaranteed to flop either.
Madison Prespakis vs Fremantle – Doesn't have the Uber-premium ceiling, but more than capable for a 110+ score.
Thats all for this week, but if you want more AFLW Fantasy content, be sure to listen to the Free Kick's latest episode, our Round 3 review, or the recording of our live space on twitter after team announcements for Round 4!
For more content:
Give Liam a follow on Twitter at @LiamAFLWFantasy
Subscribe to Free Kick: The AFLW Fantasy Podcast wherever you get your podcasts
Check out DFS Australia for advanced stats (CBAs, Kick-ins, Ruck Contests, Market Share) and live scoring