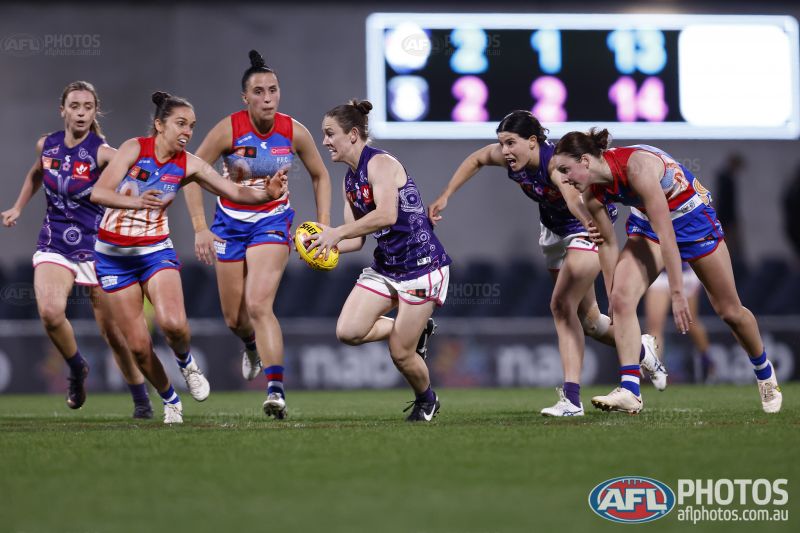 Done and dusted!
I hope you managed to sneak into the top 100 or hold onto a hat, but most of all enjoyed the season from start to finish.
The winner of the second Charlie Rowbottom Medal will be announced later this week.
Will 🐯 Eilish Sheerin take home the chocolates despite not polling…?
Rookies of the round
The final votes for the Charlie Rowbottom Medal for best rookie of the season go to:
5. ⚓ Megan Kauffman (FWD) 84
4. 🍐 Abbey Dowrick (MID) 77
3. 🦢 Cynthia Hamilton (FWD) 72
2. 🦉 Charlotte Baskaran (MID) 71
1. ✈ Ashleigh Van Loon (MID) 69
Leaderboard: Announced soon…
Side note
Yet again we need to talk about ⚓ Kiara Bowers after she broke the AFLW record for the second time this season.
Her 184 was more than 17 rookies combined.
And the 88 points she amassed from 22 tackles would've been enough to secure the full five votes.
Even by kicks alone, she would've gotten a vote.
What a superstar!
More content
💻 Give Benjy a follow on Twitter at @benjylat
📈 Check out DFS Australia and The Dub for stats
🎙 Listen to Jono, Liam, Mel and Will from the Free Kick podcast for advice