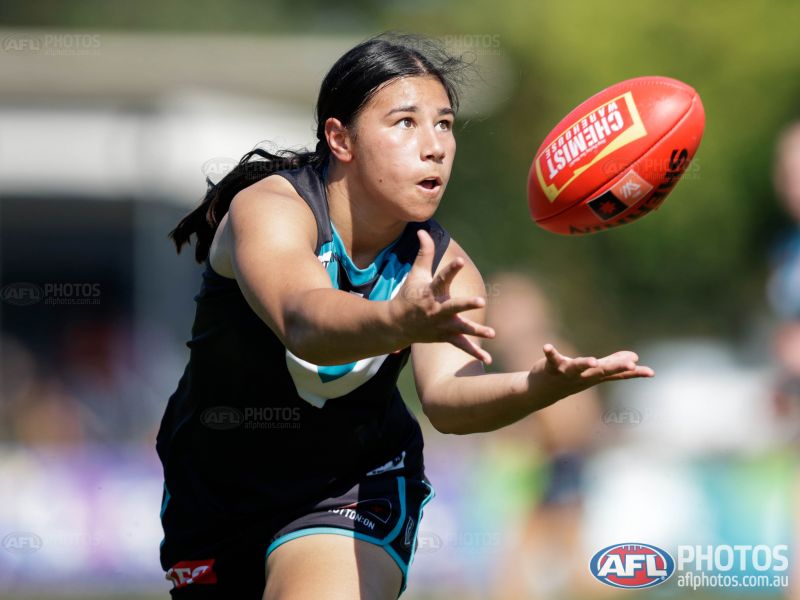 One round to go!
It's time to risk it if you're anywhere near a hat, or to hold on if you're sitting in the top 100.
Hopefully you channeled 🍐 Hannah Ewings and pumped out a massive score in the business end of the season to throw yourself into prize calculations.
Rookies of the round
The votes for the Charlie Rowbottom Medal for best rookie of the season go to:
5. 🍐 Hannah Ewings (FWD) 92
4. 🦉 Jasmine Fleming (MID) 80
3. 🐱 Claudia Gunjaca (FWD) 73
2. 🍐 Olivia Levicki (RUCK) 73
1. 🦢 Montana Ham (MID) 69
Leaderboard: 🐯 Sheerin (15), 🍐 Ewings (14), 🦉 Fleming (12), 🦉 Wales (11), 🍐 Dowrick (10)
Cash is queen
The biggest price rises by rookies this round were:
🐱 Claudia Gunjaca (FWD) $6,700
🍐 Olivia Levicki (RUCK) $6,600
🐯 Stella Reid (DEF) $6,600
🐶 Sarah Hartwig (DEF) $6,300
🦢 Paige Sheppard (MID) $6,000
Trade targets
If you've got rookies on the bench who are significantly more than $28,700, it's time to downgrade them to any basement priced rookies who are named.
If you're trading a rookie onto your field, however, I'd go for someone with high ownership in the top 100 and then go unique with the upgrade.
Side note
Rewind to Round 9 of Season 6 and 😈 Eliza West sat on top of the leaderboard with 15 votes, four votes ahead of 🐱 Georgie Prespakis.
But Prespakis claimed five votes in Round 10 with a big 92 to steal the inaugural Charlie Rowbottom Medal after West failed to poll.
Could we have a similar come-from-behind victory this season?
🐯 Eilish Sheerin has been at the top of the leaderboard for weeks but is a test with a thumb injury and has three players less than five votes behind her.
More content
💻 Give Benjy a follow on Twitter at @benjylat
📈 Check out DFS Australia and The Dub for stats
🎙 Listen to Jono, Liam, Mel and Will from the Free Kick podcast for advice