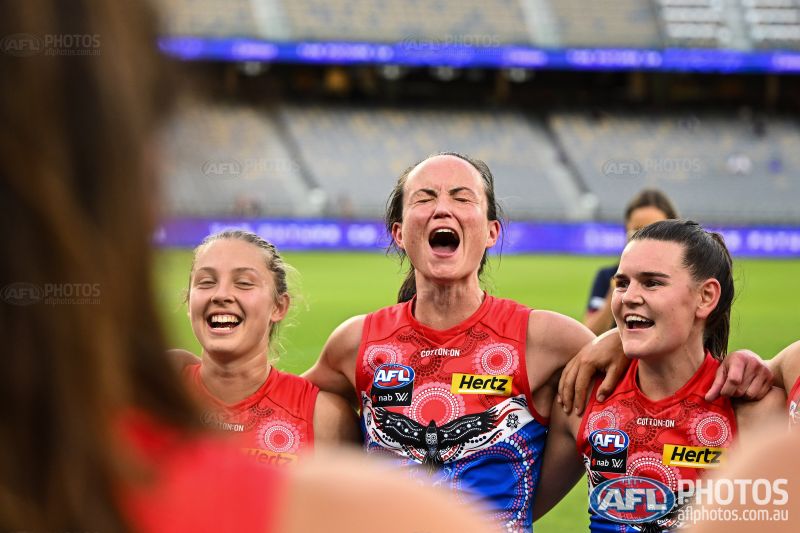 The last round is upon us!
The major thing coaches need to know is that Brisbane, Footscray, Fremantle and Gold Coast will be receiving averages but players must have played in Round 9.
For example, that means ⚓ Kiara Bowers' (MID) 114 average looks like a must but it's a no.
Injury update
AFLW reporter Sarah Black has published her last injury update of the home and away season and there are a few fantasy relevant names in there.
🏁 Jaimee Lambert (MID) left the field for a while last round with a rib problem.
🟠 Alyce Parker (MID) is a definite out this round after suffering a concussion
Some coaches will be sweating on the fitness of 😈 Eden Zanker (RUCK), who came off with a quad issue and has been on light duties at training.
🦁 Orla O'Dwyer (MID) was managed last round due to shoulder awareness and will have to pass an upcoming fitness test at training.
🦅 Dana Hooker (MID) is an out this week and will be in a sling for the next few months.
Match review
🐯 Jess Hosking (MID) won't play next round thanks to a two-match ban for rough conduct.
From that same game, 🟠 Chloe Dalton (MID) was also charged with rough conduct but will be out for just one game.
Team announcements
Rookies and players with ownership of 2% or more who've been added or dropped from the team.
🐱 Geelong
OUT: Claudia Gunjaca (FWD)
🟠 GWS
IN: Casidhe Simmons (FWD)
OUT: Chloe Dalton (MID), Alyce Parker (MID)
5:30pm Friday 11 March
Collingwood
Richmond
North Melbourne
West Coast
Melbourne
Carlton
St Kilda
Adelaide
Other news
I wonder if we'll have any dual women's and men's AFL Fantasy hat wearers soon.
For more content: