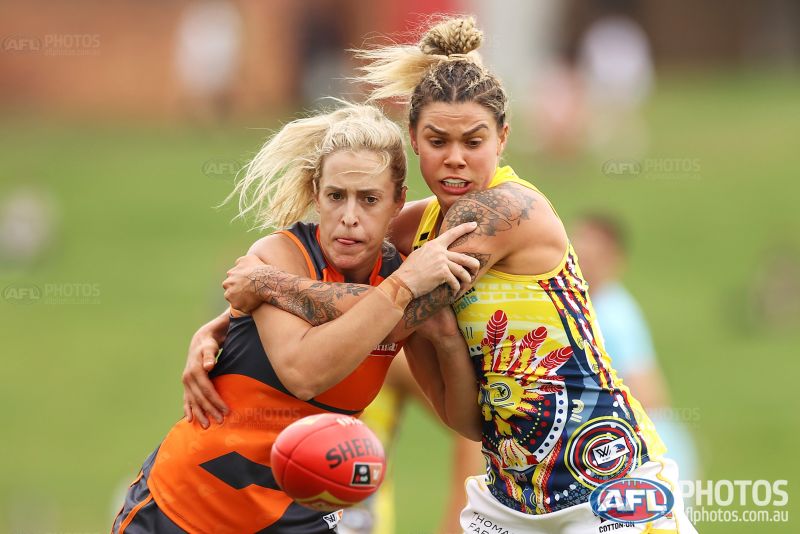 Rejoice – we're back to seven games in Round 8 and no average scores!
There's no game on Friday night so lockout will be 3:10pm Saturday 26 February but we won't know the eight teams playing on Sunday.
We've also only got nine trades left, so use them wisely.
Injury update
What a rollercoaster for the 38% of coaches with 🦅 Emma Swanson (DEF)!
The highest averaging defender broke a finger last round but is now firming to play out the year.
Match review
No suspensions were given but my heart stopped when I saw Swanson's name – can you tell I'm an owner?
She was suspended earlier this year for a dangerous tackle but has only received a reprimand for rough conduct.
Team announcements
Rookies and players with ownership of 2% or more who've been added or dropped from the team.
⚓ Fremantle
🐦 Adelaide
IN: Stevie-Lee Thompson (FWD), Abbie Ballard (FWD)
OUT: Erin Phillips (MID), Brooke Tonon (DEF)
🐯 Richmond
OUT: Tessa Lavey (FWD), Emelia Yassir (MID)
🐱 Geelong
😈 Melbourne
IN: Casey Sherriff (DEF)
OUT: Lauren Magee (DEF)
🦘 North Melbourne
IN: Jasmine Ferguson (DEF)
Other news
The games last Tuesday and Wednesday didn't count for fantasy purposes but there are still a few takeaways for the upcoming round, particularly when we won't know their 22s before lockout.
🐶 Footscray: Elizabeth Snell (FWD) is owned by 21% of coaches but was dropped for health and safety protocols – she's a risky hold.
🌞 Gold Coast: Ellie Hampson (DEF) was rested but should be back for Round 8, while Charlie Rowbottom (MID) smashed out 104 and is a definite hold.
🟠 GWS: Rookie Jessica Doyle (FWD) was back in but only managed a 21, while rookie Libby Graham (DEF) was omitted.
😇 St Kilda: Tilly Lucas-Rodd (MID) backed up her 110 with a 102 while Tarni White (MID) scored 89 following suspension.
For more content: