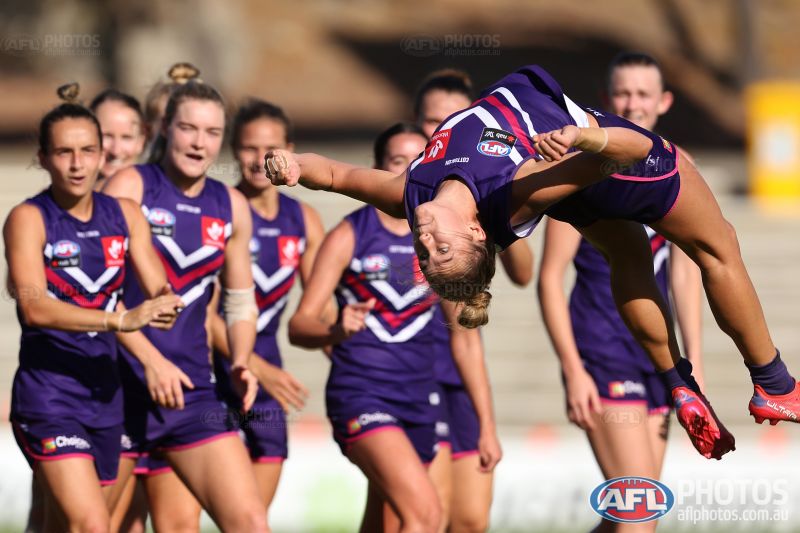 A massive 10 games are being squeezed into Round 7 but only six will count for fantasy.
It's Fremantle and Gold Coast who'll receive their averages if they played last game so that means don't bring ⚓️ Kiara Bowers (MID) in just yet.
The first game of the fantasy round is at 7:10pm Friday 18 February so teams will be locked out after we know Saturday teams.
Injury update
AFLW reporter Sarah Black has published another injury update so make sure to scour it for any names in your team.
Fortunately there aren't many players with high ownership listed in there!
Meanwhile ☀️ Kalinda Howarth (FWD) has been named for the QClash after recovering from her shoulder injury, as has 🦁 Zimmorlei Farquharson (FWD) after coming down with illness.
Match review
😇 Tarni White (MID) has been banned for one game for a dangerous tackle.
She was a popular trade in target after scoring 100 in Round 1 but has only averaged 65 points in her last three games.
White is owned by 7% of the competition and it's time to upgrade her to one of the premium midfielders (except Bowers, see above).
Team announcements
Rookies and players with ownership of 2% or more who've been added or dropped from the team.
🐶 Footscray
IN: Ellyse Gamble (RUCK)
OUT: Aurora Smith (MID)
🐱 Geelong
5:30pm Friday 18 February
The teams won't be updated on this page but look here for the 22s for:
GWS
Adelaide
Carlton
St Kilda
West Coast
Richmond
Other news
Gold Coast's game on Thursday 17 February won't count for fantasy purposes but keep in mind that it's the 22 named for that game who'll receive their averages in Round 7.
That means the 11% of the competition with ☀️ Kalinda Howarth (FWD) will get 55, not a donut, now she's back.
Bad luck if you've got ☀️ Shannon Danckert (DEF) though – she's been omitted.
For more content: Follow Selby on Twitter at @AFLWFantasy or give Ben a follow at @benbutmostlyhaz. Check out FanFooty for live AFLW Fantasy scores and DFS Australia for extended stats like CBAs.