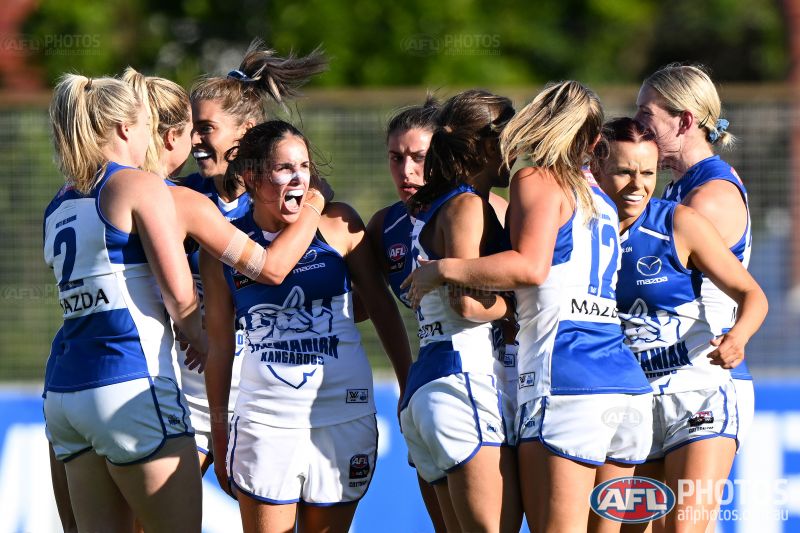 There was carnage last week with Bowers, Hanks, Reid, Kiely and Moody all out but hopefully the fantasy gods are kinder this round.
In good news, no games will be postponed for the first time since Round 1.
And in even better news, we'll know the Saturday teams before full lockout at 7:10pm Friday 11 February.
Sarah Black has also come to the aid of fantasy coaches with another injury wrap.
Team announcements
Rookies and players with ownership of 2% or more who've been added or dropped from the team.
☀️ Gold Coast
IN: Jacqui Dupuy (FWD)
OUT: Kalinda Howarth (FWD), Brittany Perry (MID)
🐱 Geelong
OUT: Annabel Johnson (DEF), Olivia Fuller (RUCK)
🐯 Richmond
🦘 North Melbourne
😈 Melbourne
IN: Tyla Hanks (FWD)
OUT: Casey Sherriff (DEF)
🟠 GWS
IN: Pepa Randall (DEF), Chloe Dalton (MID)
OUT: Erin Lorenzini (DEF), Georgina Fowler (FWD), Brodee Mowbray (MID), Casidhe Simmons (FWD)
⚓️ Fremantle
🔵 Carlton
IN: Breann Moody (RUCK), Lauren Brazzale (MID)
OUT: Courtney Jones (MID), Brooke Vickers (DEF)
Other news
The St Kilda v West Coast game didn't count for fantasy purposes but there were a couple of outs that might affect your trades this week:
For the Saints, rookie Lucy Burke (DEF) was omitted. She's only averaged 18 so far but is owned by 10% of the competition.
And for the Eagles, Aisling McCarthy (FWD) is out for the season with a wrist injury that left her with just 4 points last round. She's a must trade for the 11% of coaches who have her in their team.
For more content: Follow Selby on Twitter at @AFLWFantasy or give Ben a follow at @benbutmostlyhaz. Check out FanFooty for live AFLW Fantasy scores and DFS Australia for extended stats like CBAs.