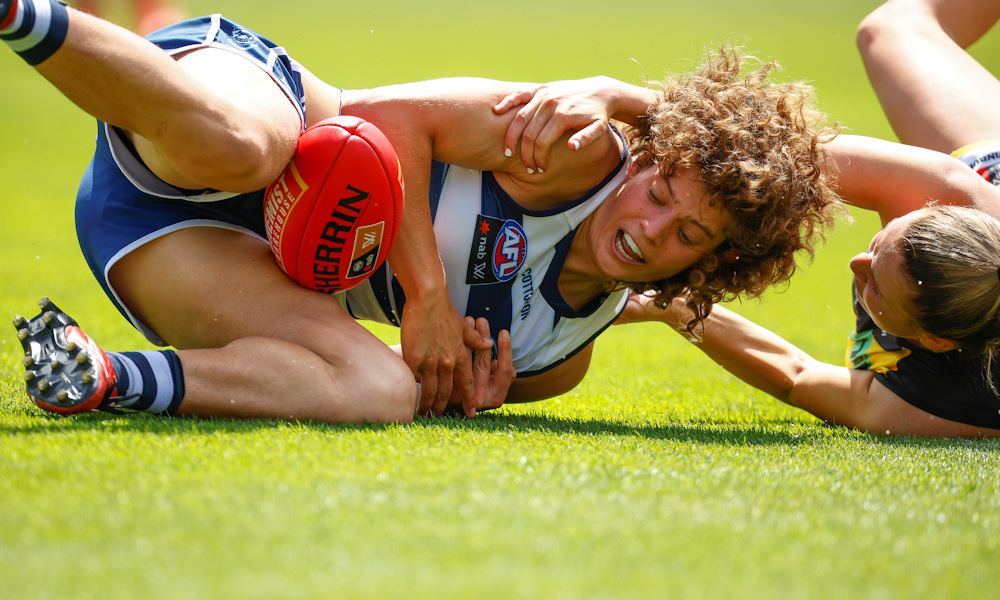 St Kilda's game has been postponed for a second week in a row, this time due to a COVID outbreak in the GWS camp.
The Saints and Giants from the most recent 21s will receive their averages, as everyone knows by now since this has truly become the norm.
In good news, however, there's no Thursday game so lockout will be at 7:10pm Friday 4 February after we know the four Saturday teams.
Match review
The game last Tuesday might've been a dead rubber for fantasy purposes but it's certainly had an impact.
⚓️ Kiara Bowers (MID) has been suspended for two games for a dangerous bump and Fremantle's challenge was unsuccessful at the tribunal.
She's currently the highest averaging player and owned by 55% of coaches and 100% of the top 100.
Team announcements
Rookies and players with ownership of 2% or more who've been added or dropped from the team.
🐱 Geelong
🦅 West Coast
IN: Emma Swanson (DEF)
OUT: Evangeline Gooch (DEF), Kellie Gibson (FWD), Courtney Rowley (MID)
🦁 Brisbane
IN: Lucina Pullar (DEF), Ruby Svarc (DEF)
OUT: Sharni Webb (DEF)
🏁 Collingwood
IN: Eloise Chaston (FWD), Amelia Velardo (MID)
OUT: Aliesha Newman (FWD)
😈 Melbourne
IN: Lauren Magee (DEF), Maggie Caris (RUCK)
OUT: Tyla Hanks (FWD)
☀️ Gold Coast
IN: Shannon Danckert (DEF), Ellie Hampson (DEF)
OUT: Ashanti Bush (FWD)
Other news
Fremantle and Footscray aren't playing until Sunday so their teams won't be announced before lockout. But here are some takeaways from their team announcements for the additional game they played against each other last Tuesday:
Three Fremantle cash cows were outs but listed as managed: Aine Tighe (RUCK), Makaela Tuhakaraina (FWD) and Dana East (MID). Coaches shouldn't worry because hopefully they're straight back into the team after a well-earned rest.
Meanwhile for Footscray, rookie Amanda Ling (MID) was rested while Elizabeth Snell (DEF) was back in.
For more content: Follow Selby on Twitter at @AFLWFantasy or give Ben a follow at @BeaufortBeaus. Check out FanFooty for live AFLW Fantasy scores and DFS Australia for extended stats like CBAs.