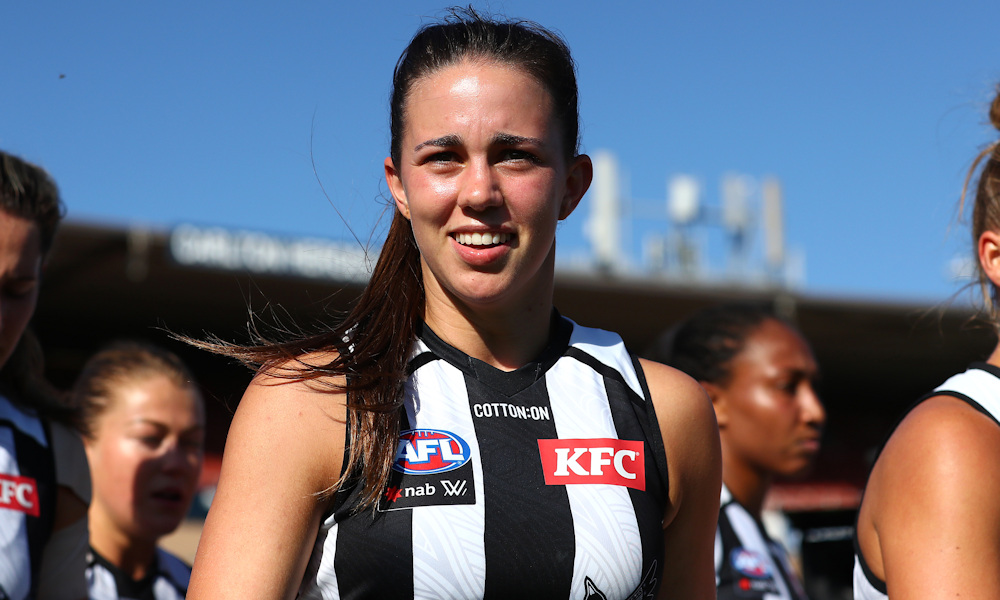 Round 3 of the 2022 AFLW season is on its way so make sure to use your three trades and finalise your team before the full lockout at 7:10pm Friday 21 January.
The fixture has been changed so Brisbane and Carlton will play on Tuesday 25 January. The AFLW is still working out the Footscray and Gold Coast game so keep an eye out and refresh yourself with the rules for cancelled games.
Unfortunately the AFLW hasn't released an injury update for Round 3 but legend Azza has put together a handy table here.
Match Review
Updates on players suspended in Round 2 with ownership of 2% or more.
36.7% of the competition have copped a bullet with 🦅 Emma Swanson (DEF, $59,000) receiving a one match ban for rough conduct. It's tempting to hold the highest averaging defender but it's a lot of cash to sit idle.
🌞 Ellie Hampson (DEF, $30,000) would've been an excellent downgrade target with an average of 61 and a breakeven of 2. But alas – she's also been suspended for a game!
Team announcements
Rookies and players with ownership of 2% or more who've been added or dropped from the team.
🐱 Geelong
IN: Nina Morrison (MID, $34,800)
OUT: Georgia Clarke (DEF, $16,000), Chloe Scheer (FWD, $35,400), Annabel Johnson (RUCK, $21,100)
🏁 Collingwood
IN: Chloe Molloy (FWD, $36,700), Bella Smith (FWD, 14,300)
OUT: Imogen Barnett (FWD, $13,600)
🦅 West Coast
IN: Ashton Hill (DEF, $14,300), Sophie McDonald (DEF, $19,200), Sarah Lakay (RUCK, $14,300)
OUT: Emma Swanson (DEF, $59,000)
🐦 Adelaide
IN: Ailish Considine (MID, $16,700), Abbie Ballard (FWD, $14,300)
OUT: Chelsea Randall (DEF, $42,600)
😈 Melbourne
IN: Sarah Lampard (DEF, $33,000), Casey Sherriff (FWD, 40,500)
OUT: Lauren Magee (DEF, $14,400), Krstel Petrevski (FWD, $17,100)
😇 St Kilda
IN: Ashleigh Richards (MID, $18,100), Isabella Shannon (DEF, $21,700)
OUT: Alana Woodward (MID, $16,800), Caitlin Greiser (FWD, $18,700), Renee Saulitis (FWD, $15,500)
🐯 Richmond
IN: Emelia Yassir (MID, $15,300)
OUT: Meg MacDonald (FWD, $12,600), Tessa Lavey (FWD, $34,300)
⚓️ Fremantle
OUT: Ann McMahon (MID, $21,300)
For more content: Follow Selby on Twitter at @AFLWFantasy or give Ben a follow at @BeaufortBeaus. Check out FanFooty for live AFLW Fantasy scores and DFS Australia for extended stats like CBAs.