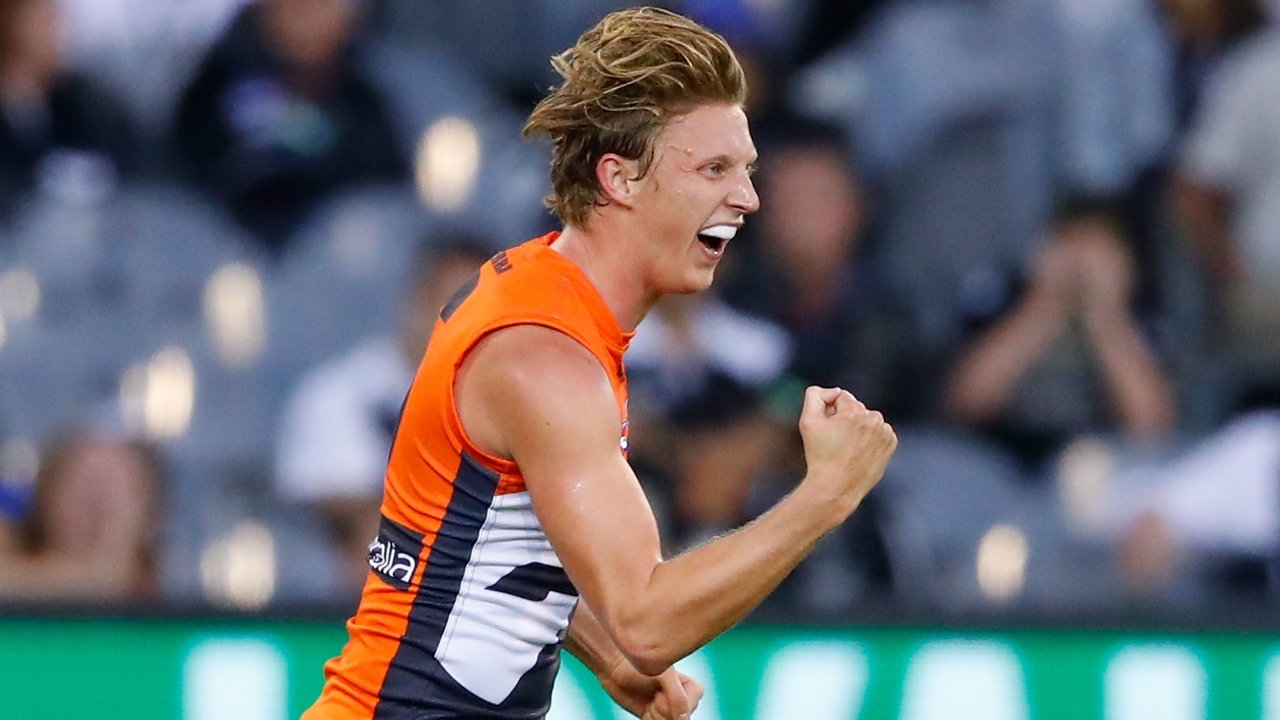 The next two weeks should be taken collectively to make sure you don't end up with 23 players one week and only 17 the next. For many coaches, R14 will present the most challenges but with trading preparation this week, no coaches should be caught short.
The easiest method is to trade the combination of non-players and R14 maxed out rookies to players coming off their bye. I will focus on the R12 bye teams, but you could bring in a R13 rookie who is on his bye if you still have 19-20 players for both weeks. An example would be Patrick Ambrose at 221K, who scored 21. The problem is obvious for all of these types of players – you are not bringing them in for scoring, but for a warm body whose score hopefully won't count, but whose cash saving enables you to get a player who does count (this means don't bring in a rookie in R13 or 14 if they are your 18th player). The opposite is true for Luke Edwards 189K and 55 and Joel Amartey 200 K and 74 as their bye is R14 when you are more likely to need them, but they are options for this week if you by some weird awesome bye planning are already stacked for R14 or with 4 trades next week you know you can get Amartey this week and definitely still have 18 next week.
Geelong
This might be controversial, but I am not looking to bring in any Geelong players this week. The reason is simple, Stewart is tagging and with a BE of 112, is therefore a watch. The other main players are those with injury enforced high BE's and therefore they can wait a week or two. You want two out of the following in the next 3-4 weeks: Duncan, Guthrie, and Dangerfield, but with Dangerfield back soon, the Guthrie effect (that is Guthrie scores lower when Danger plays) means I want Duncan for R14 or 15.
Of the three low-cost Geelong players who have played recently: De Koning, Evans and Holmes, I don't want any of them because once those premiums are back, I think most have poor job security. I think this also works for Higgins, Menegola, and even Selwood- whilst they might score higher this week, when Duncan and Danger are back on full minutes, they move to the scoring periphery again.
Giants
All the talk are the Giants premiums Whitfield and Kelly, and I certainly will be getting one of them. Whitfield has the higher BE of 102 to Kelly's 96 and both are excellent choices. There is just one small caveat on Whitfield and that is Bailey Scott. He tagged Brad Hill closer than a cheap suit two weeks ago from half-back to half forward. It would seem logical to send Scott to Whitfield and we know Whitfield has not always handled the close tag that well in the past.
At this point of the week, I am torn between the two, and if Scott didn't play than Whitfield is the number 1 trade target either this week or next. Both Hopper and Ward present some value, although Ward has already risen 171 K and is 632K. Both present an interesting cash grab analysis with say Duncan. You could go Ward/Hopper for 2-3 weeks hoping they rise 40-60 K whilst Duncan drops that amount (Neale also fits this idea). Worth a thought if you can stomach the potential pain of buying them but being unable to sell them when you like due to other injury carnage.
Gold Coast
Miller is the main midfield buy because of his consistency and the lack of tagging he is now doing, and up against an injury ravaged Fremantle, he is also a VC player (863 K BE 108). His price tag is out of reach unless you jump down to Malcolm Rosas 180 K and a BE of 14. This can only be done if you have 18 players minimum both weeks (you are not buying a player like Rosas to score points). He scored 44 against Hawthorn and looked okay, but so do most players against Hawthorn. If named, he is an option.
Hawthorn
I don't think any of the Hawthorn premiums are worth it, unless you want Mitchell.  If O'Meara's still out than Wingard at 586 K FWD is a cut price option (77 BE) for the risk desirous.  I haven't bought Reeves because I cannot play him on ground in the next two weeks and some of you might be the same. Therefore, I won't get Reeves, but if you could field him on ground than he is a great buy at 245K.
North Melbourne
Read the Hawthorn comments (assuming you have Hall or Ziebell).  There are zero other premiums you want and none of their almost premiums you want now. Hawthorn, Geelong and North's lack of buying targets is the main reason for GWS players being on the radar.  If they named a rookie, I would consider, but it seems doubtful.
Port Adelaide
Is it too late for Ladhams? Probably with Lycett due back in 2 weeks, but at 499K FWD/RUCK, he has value, but it might run out when you most need him, namely R14.  Would you go Darcy to Ladhams this week? A gamble, the safer option is Reeves and get Grundy in a few weeks' time (unless you go O'Brien).
All year the best options at Port are Wines, Houston and Boak, who after ploughing on through the last few games injured, he could have a few good weeks (699k and a BE of 112). He is super consistent without being a 120 player. Wines was a good play 4 weeks ago and is now 771 K and a BE 103. Geelong give-up scores to midfielders/wingers and half backers who get the ball slightly back of centre (Mayne 123, Crisp 110, Greenwood 119, Lukosius 103, Steele 117, Crouch 111).
This makes Wines and his everywhere in the midfield and defensive line teammate Houston value. I started with Houston, but sold him after his shoulder injury. If he returns like he did against Fremantle (97) rather than playing sore and a 45 against Collingwood then he is some value, and risk, for those who can't afford Whitfield.
Upshot: last week was 1673 and ranked 1173. Will get one of Miller, Whitfield, or Kelly. I am wanting to sell maxed out R14 rookies like Sholl, Jordon, Rowe and even RCD.