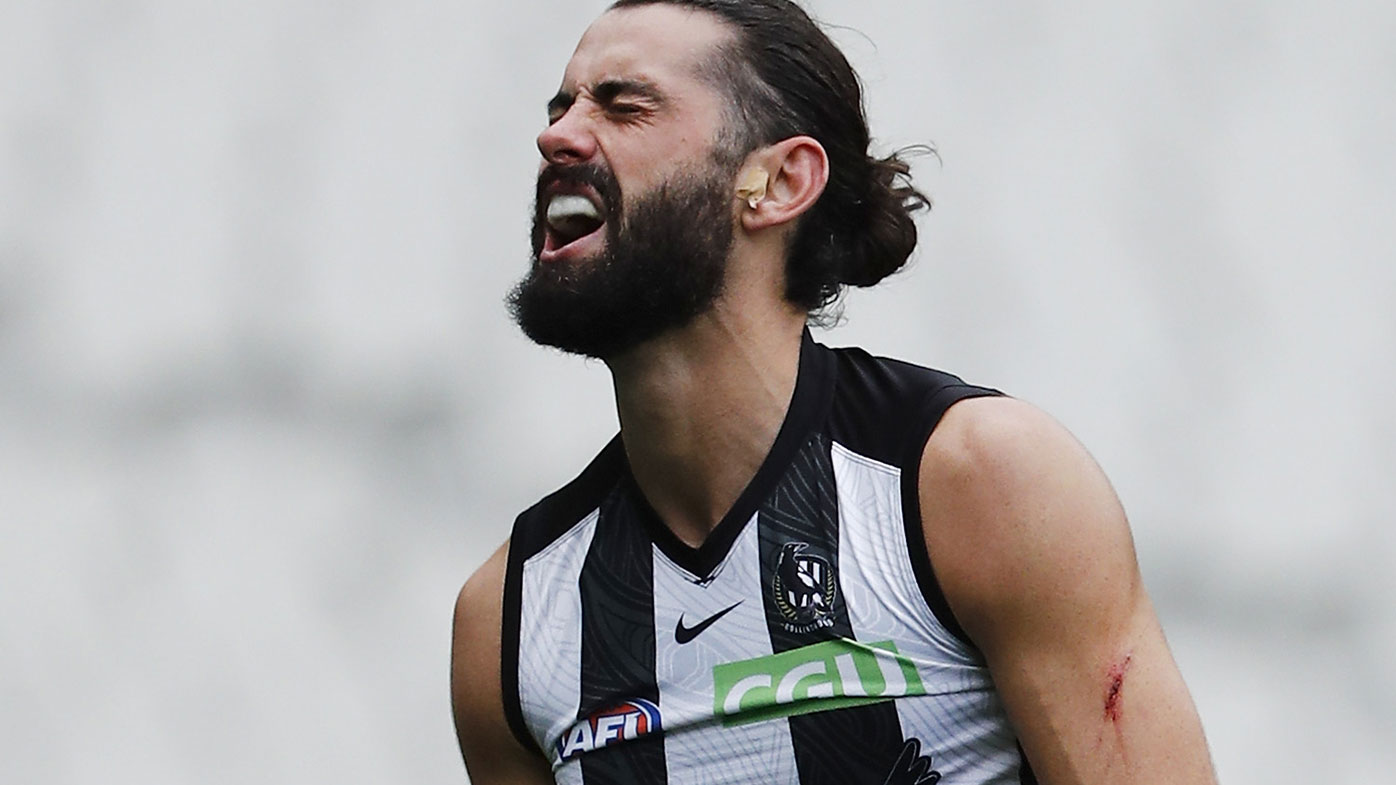 Opportunity brings chaos and chances to succeed where many will fail – this is the Brodie Grundy conundrum. Last year my entire season hung on my decision to trade Gawn to McInerney and then use the cash to upgrade two others to premiums. This year will be no different.
I'll run through a couple of ideas I am toying with concerning Grundy and how I hope to use it as a vehicle to launch (it just depends on whether it crashes early or not). Then I'll combine it with some overall R12 bye planning discussion. The aim is still the same, to come out of this bye with a plan to get premiums and not field donuts. Make sure you look at how your buying affects your later rounds.
My aim this round is to field 19 and hopefully to keep 1 trade for a Sunday game and use it to sell, hopefully my 19th player to a person on their bye (at this stage Luke Parks for a Hunter/Fyfe or if you can buy a bye player, Parks to Whitfield). Some players who fit this bill would be Anthony Scott, Luke Parks, Riley Garcia, and any form Carlton, Eagles, Dockers, Bulldogs you don't think will be in your top 18 in any week of the bye.
Some will no doubt hold, but I think you can't hold for 3-4 weeks hoping to scrape through with 18. The reason is Grundy would average 100-110 in this period and your 18th man would probably average 50-60. A trade is a must (unless you are just playing for leagues and draft).
This is my option at this point, and it is because I have Ben McEvoy in DEF. I will sell Grundy to a premium forward and DPP others in order to place McEvoy as RUCK (at least for the next 3 weeks) My aim, also, unless the player is going backwards (Farrar) is not to sell many players on their bye this week. These players will be critical for future rounds and if the schedule changes, there is one thing you know- teams which have the bye this week will be playing in future weeks. I will probably sell 1 player this week (Phillips) and also look to move a player playing this week, Warner and then Grundy. And then do the same next week (Sholl).
You could make the same decision I have just outlined with McEvoy and place Reeves at R2 for a few weeks and use the cash to bolster 2 other positions this week. I am weakest in R13 and so I am looking at 2 FWD premiums and 1 DEF premium. Players that we have all discussed, Hunter, Martin, Bolton, Heeney, Crisp, Mills, Fyfe – the list is endless and go with your gut research.
For example, if you sold Grundy to Reeves, and hold the cash, you could sell a Sunday rookie to Fyfe or Hunter, especially if you need an 18th player to lift your score, but if you don't you could hold some of that cash and have a war chest next week.
The other option is to sideways Grundy, (unless you don't have Max Gawn and that would be a good trade) and we've all looked at the sideways options from a forward line perspective over the last three weeks and nothing has changed: Darcy and Ladhams are the best two options unless you gamble on O'Brien rediscovering scoring against Collingwood without Grundy. For what it's worth, O'Brien looked okay again, although was Nankervis hobbled.
For non-Grundy owners, this is a great chance to use your trades to establish a plan to fix your weakest line. I personally wouldn't use this week to fix all of my red dots unless it is with Bianco or Reeves or a player you have confidence in, but until now have been unable to trade. This week for you is a great week to sell the weakest links in your team, irrespective of whether they are on their bye or not. Get rid of a player who is dead weight and now hovering around 17-20th scorer. Players like Powell, Warner, Sholl, etc etc who have done their job must go.
As, I mentioned, I would sell those playing this week if it still leaves my team with 18-19 players. For example, sell Warner over Powell, and then next week when Powell is playing you have the option to sell him if it helps your team.
During the bye rounds we need to be attentive to team selections and when teams are playing in order to maximise the 18 on field, and not wasting a trade on a player who will score 50 as a rookie this week (and not be top 18) and then be on their own bye next week. So, be mindful of bringing in a named 170 K rookie this week if it looks, they are a temporary solution to an injury (Bianco, does not fit this bill and must be bought if you have not done so).
Upshot: Use your Grundy trade to maximise your other 2 trades this week and set up your plans for next week. Trade maxed out rookies, especially if you have 18-19 players on field.
This week my POD's decided to have a rest, and thus scored 2081 and slipped back to 1240. But, be the butter mouse and good bye planning everyone.