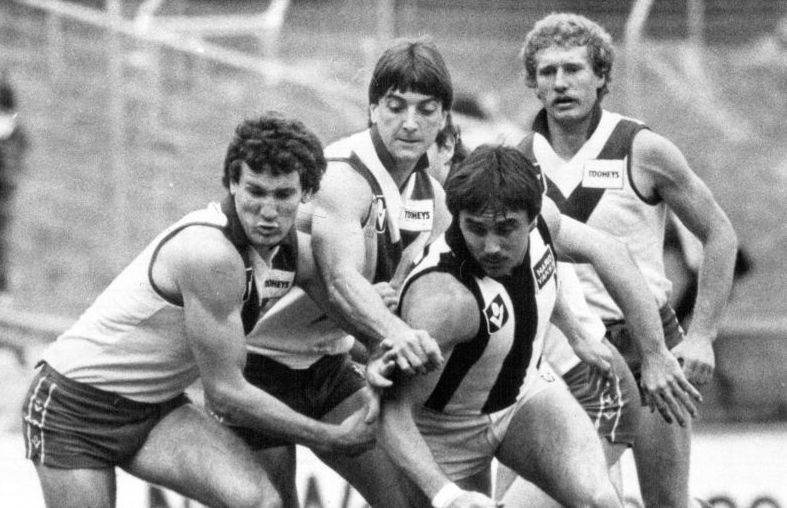 For many of us, AFL football wouldn't be the same without fantasy footy. Yet believe it or not, there was a time when fans didn't spend hours obsessing over player stats, role changes and the like, in pursuit of fantasy glory in whatever their preferred format might be.
However, just because fantasy footy didn't exist, doesn't mean we can't take a look back in time to see how some of the players from the past, would of performed in fantasy football if it did exist when they took to the field.
In each week of the 2021 season, we'll delve into historical statistics to find a player of the past who would've excelled from a fantasy perspective in the corresponding round of football, and that player will be named our Fantasy Flashback 'Player of the Round'.
In Round 13 of the 1982 VFL season, St Kilda made the then unfamiliar journey north to the SCG to take on the Sydney Swans, who had relocated to the harbour city during the previous off season. The Swans struggled to have much impact in the rugby dominated city during their early years, however, the 10034 fans that did show up that day would have thoroughly enjoyed the 199 to 103 belting the home team handed out to the visiting Saints.
Sydney had 11 goal kickers on the day, and one of those was third year ruck rover Greg Smith. Smith not only booted an equal game high five goals, he also had 29 kicks and 15 handballs while taking 12 marks to be awarded best on ground honours and three Brownlow Votes. Smith's magnificent effort also would have produced an absolutely massive 186 fantasy points had fantasy footy existed in his playing days, which deservedly gives him the nod for our Fantasy Flashback's Player of the Round for Round 13.
Recruited to the then South Melbourne for Wagga at the end of the 1979 season, Smith was a solid ruck rover/centreman who very rarely missed a game through injury, earning him the nickname 'The Bionic Man'.
However, as durable as Smith may have been and as impressive as his effort in Round 13 of the 1982 season was, Smith would not have been a popular fantasy option had fantasy footy existed during his playing days.
In his debut season in 1980, Smith would have averaged just 54.5, and although he would've been tracking well in his second with a fantasy average of 77.1, he could only back that up the following season with 77.3 – the best of his seven year career.
In 1983, Smith's fantasy average would have fallen slightly to 71.1, before dropping dramatically to 59.8 in his final year at the Swans. Moving to Collingwood at the end of that season, Smith would have produced fantasy averages of just 47.1 and 48.2 in his final two years of VFL football, before moving to South Australia where he made 100 appearances for Central Districts.
Although Greg Smith would have been pretty much irrelevant as a fantasy option throughout most of his career, in Round 13 of the 1982 season he had a day out and his 186 that day deservedly earns him our Fantasy Flashback's Player of the Round