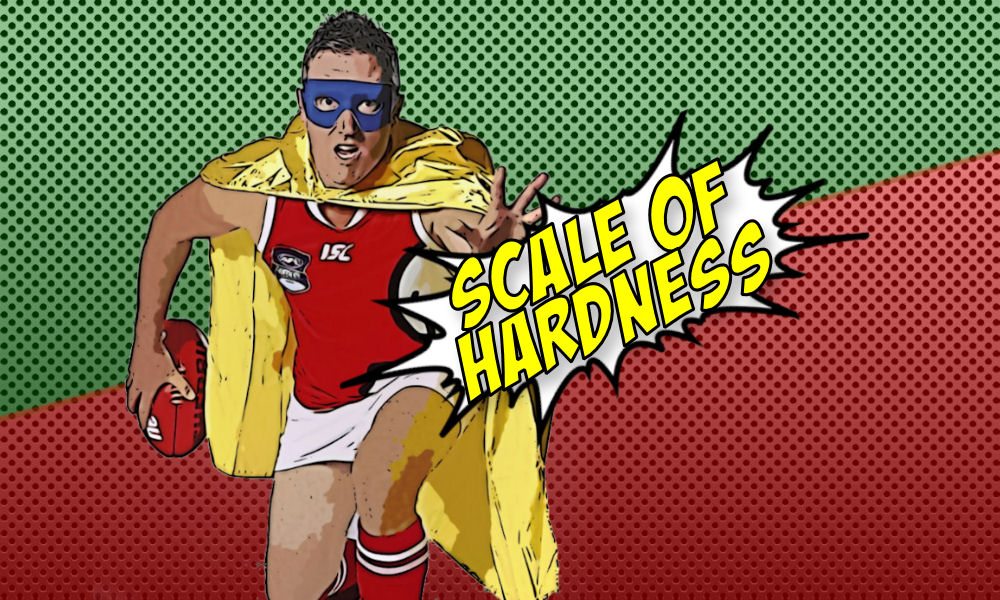 With bye rounds kicking down the door, it time to revisit the Scale of Hardness to see what we might have coming up.
As you know, these stats are based on what opposition teams have given up so far this year and then coloured accordingly. These are based off real data and not opinions and should be used to assist you in the trades you are looking to make over the coming weeks. Especially for those 50/50 line ball decisions.
DEFENDERS

BYE TRADE TARGET – After their bye, players like Jayden Short have a super run as he meets three green teams in the four weeks after. Short has averaged 91 this year and is coming off 110. His round 13 bye is nice, especially if you have someone coming up in round 14 and are looking to offload. Sam Docherty and Nic Newnam are in the same boat. Both of these boys have a really good run after their bye where they meet the three easiest teams over the six weeks after.
LET HIM STAY – Leading into their bye, Adelaide have a nice run which means players like Lachie Sholl can live till then. If you can handle his 40s that long.
MIDFIELDERS
BYE TRADE TARGET – Just keep an eye on Dustin Martin and even Dion Prestia. Prestia returned last week with 70 and after his bye, he has a great run as the Tigers prep for finals. Currently priced at $573k with a break-even of 125, he could be a nice hidden gem after his bye and priced at approx. $500k.
LET HIM STAY – With St Kilda and the Hawks in the next two weeks, a player like Chad Warner might need to stay. Hold strong and he might reward you against two of the easiest teams in the game at the moment.
RUCKS