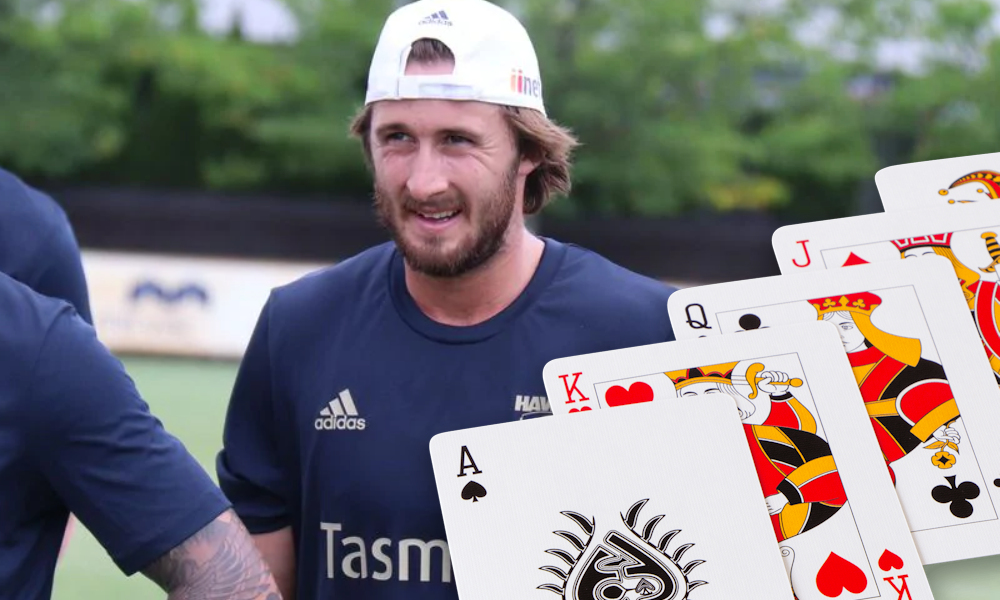 Name: Tom Phillips
Team: Hawthorn
Position: MID/FWD
Price: $602,000
Bye round: 12
2020 average: 63.1
2020 adjusted average: 78.5
2020 games played: 15
Predicted average: 93.2
Draft range: 4th Round 
Click here for 2021 Fantasy prices. 
Why should I pick him? 
Value. 
Tom Phillips is the epitome of mid-priced value this season for so many reasons. Beginning with his trade in the off-season, Phillips moves to the Hawks where he is surrounded by fresh opportunities and the ability to actually play the role he's suited to. At Collingwood, Phillips switched between two different roles – A half-forward flank and an attacking winger. This made him almost unownable in Fantasy due to the scoring differential in both of these roles. As a winger, Phillips would dominate and was capable of massive scores, such as his career high 143 in 2018. As a half-forward however, Phillips is capable of giving his coaches high-30/low-40's scores, making it difficult to justify paying near-premium prices for such inconsistency. However, this year our luck has turned thanks to Phillips finding himself in the Brown and Gold, putting him on probably the most lacking outside midfield in the league, meaning a whole season of 100+ scores (hopefully).  
Tom finds himself on a team who just lost their two most established wingmen, with Isaac Smith moving over to the cattery and Tom Scully announcing his retirement. Already looking at increased midfield time after the Smith move, Phillips seems to have his own edge of the centre square locked up following the Scully retirement. By itself, this seems like enough to pick Phillips, who has averaged over 95 before when enjoying a preferable role, but I also want to touch on his price. 
After having what was his worst Fantasy year since his rookie season where he played just six games, Phillips is at rock bottom pricing right now. At just over $600k and with the potential to average 95+, Phillips comes to you as the cheapest of my Top 10 Forward predictions which oozes value. By my prediction, Tom is about $120k under-priced, meaning you're not only saving huge bank on a premium Forward, you're also gaining a heap of team value by having him there. He provides massive draft value too, as his scores last year were subpar. I have him listed as a 4th Round pick, but he may even slip to Rounds 6 or 7 depending on the size of your draft and the people drafting. 
I'd be comfortable having him at F2 to start the Fantasy Classic season, if you can get him lower than that a F3 or 4, that's an insane bargain.  
Why shouldn't I pick him? 
I mentioned it in the last paragraph, but honestly, last season Tom Phillips was reasonably subpar, even in his higher scoring games.  
Phillips scored 100+ adjusted in just four of his 15 games before not playing the last three games of the season. Whilst this doesn't seem terrible, I would say it's pretty comfortably his worst season since entering the league. He was very up and down too, with an adjusted season high of 126 and an adjusted season low of 46, that's an 80-point differential between best and worst which is a huge concern for Coaches relying on consistency. He also only scored five goals all year which means that, even if he was being placed forward, he wasn't doing an awful lot to help get his numbers up.  
Being at a new club is something we should also consider, as we all know changing teams can take some time to settle in. To the eye, Phillips is a great fit for Hawthorn's system, being an efficient user of the ball and having a great game sense, but sometimes things just don't click for whatever reason, making it risky to bank on players being amazing in their first season of a new system. I still think this is too good of an opportunity for Phillips to be able to blow it, but we've seen crazier things happen so there's definitely some risk. 
Deck of DT Rating. 
Queen 
Picking Phillips off the back of his worst season ever and after being traded to a new team has a reasonable amount of risk, however it's a calculated risk which seems far more likely to pay off than go bust. Phillips has been a strong Fantasy scorer for a majority of his AFL career so far, and he's never had midfield opportunity as much as he has now at Hawthorn. As far as I can tell, he'll start this season in my Forward line, and there's a good chance he won't be traded out before season's end either. Definitely an option to save signifcant money on a full-priced premo. 
FOLLOW US ON TWITTER: @DTTALK for all thing AFL Fantasy (and more). Got something to say about the deck or AFL Fantasy in general? Join the conversation and use the hashtag… #AFLFantasy.