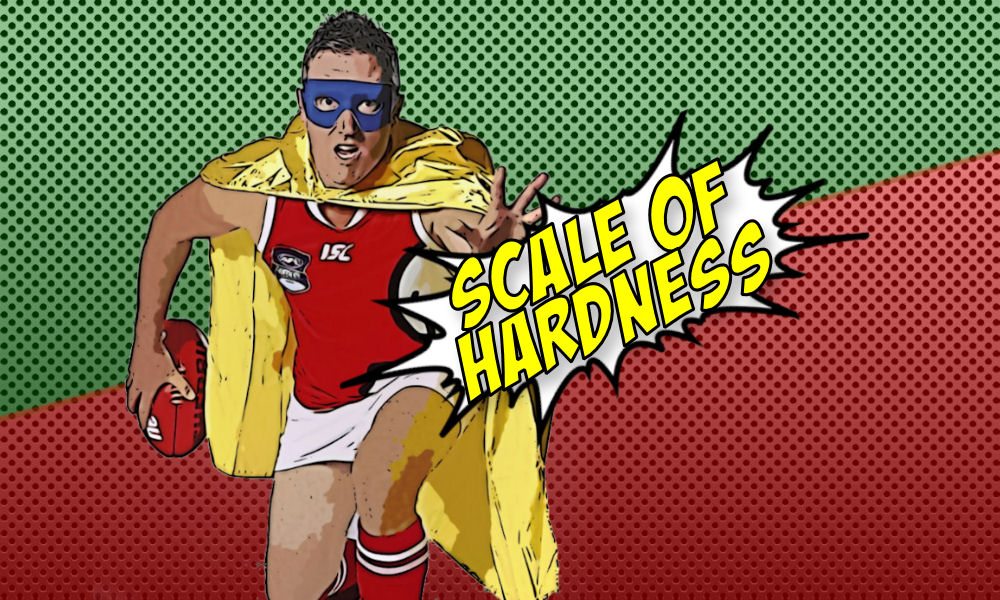 RED, GREEN… TABLES – they are back ladies and gentlemen so before we get started, please read the frequently asked questions to help you fully understand how this (simple process) all works.
How are the colours allocated and what do they mean?
Over the first seven rounds, teams are ranked, based on the amount of Fantasy points they give up to each position. Easy teams to score against are rated GREEN, right through to harder teams who are allocated RED. These are not made on my personal judgements, but actual stats for what teams have given up so far this year.
Surely West Coast are not green, surely they don't give up points to midfielders?
Stats are stats. Heading into round 8, they ranked as the 4th easiest to score against for midfielders, giving up an average of 89pts to the top three scoring midfielders from the other teams so far this year. Yes… Collingwood had it tough on the weekend and they might turn it around based on that. BUT…stats are stats, and what they say, is what they say.
Should this dictate my trades?
Yes… no… it's up to you. It's a guide. Chasing awesome runs might pay off but at the same time, it could also back fire in this CoronaBall game we love so much. It's a guide and should be looked at, especially when it comes to deciding a 50/50 call. It's also handy to see the BYE games coming, along with any potential tags from the likes of Matt deBoer, Jack Steele, Ed Curnow and Luke McDonald.
DEFENDERS
Port have a juicy run coming and if Dan Houston was to be moved out of the middle during this patch, then we shouldn't be too concerned. Jack Crisp hasn't done much this year, but hopefully he can get himself going over the next four weeks. He did score 76 in the last three quarters last week so the signs are good.
FLAG: Can Jayden Short continue his hot run considering the match-ups he has coming? It will be tough by the looks of it.
MIDFIELDERS
Jy Simpkin struggled last week with a Curnow tag and a sore ankle but his run that is coming up, should see him back in coaches good books. He meets two of the five easiest teams in the next three weeks and if you moved him out last week, you might want to plan his return back into your teams. Also expect Shaun Higgins to go off during this time as well.
Collingwood have a decent run coming up, especially after round 10 when they meet the Crows and the Demons who rank at #1 and #2 easiest this year. Expect the likes of Adam Treloar, Taylor Adams and Steele Sidebottom to be running a muck over those two weeks.
FLAG: Does David Swallow cop two tags in a row from Matt deBoer and then Jack Steele? He is shaping as a popular trade target, but he might start attracting some attention.
RUCKS
So why did Warnie trade in Jarrod Witts? We'll he snuck a peak at my tables didn't he (Arrrg). Witts has a dream run coming up against some pretty average opposition who have been giving up plenty of points this year. The next two for Brodie Grundy look nice, despite his form being sub-par over the last three weeks.
FLAG: Don't be concerned… but Max Gawn has the toughest run coming up. Port are usually tough with Lycett (Max had 68 against him last year) but with Ladhams the main man at the moment, rucks haven't struggled against him. Then he'll meet Reilly O'Brien, Goldstein and then Grundy. This will certainly be a test for the big Demon who is in ripping form!