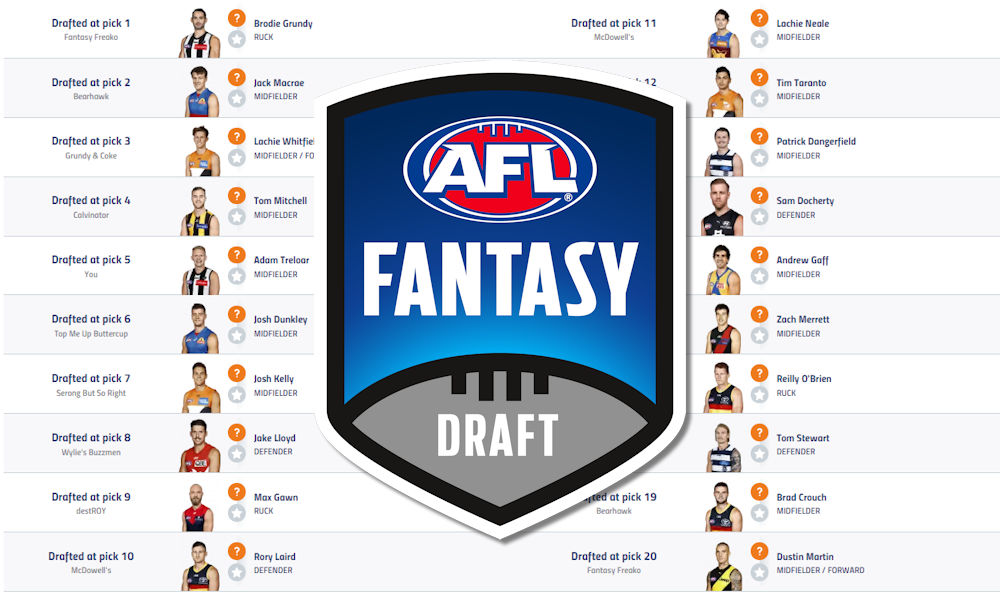 The 2020 AFL Fantasy Draft Rankings compiled by Roy, Calvin and Warnie. These rankings – by position – aim to help you for your leagues on Draft Day. We ranked our top 80 defenders, 100 midfielders, 24 rucks and 80 forwards for Draft. These have been sorted as a 'site average' using everyone's picks.
These are currently the combined picks. Individual rankings will be added later.
Click below for positional ranks
We will be compiling a printable cheat sheet in the coming weeks. For now, click here to download a spreadsheet with DT Talk rankings and EVERY player with stats from last three seasons.