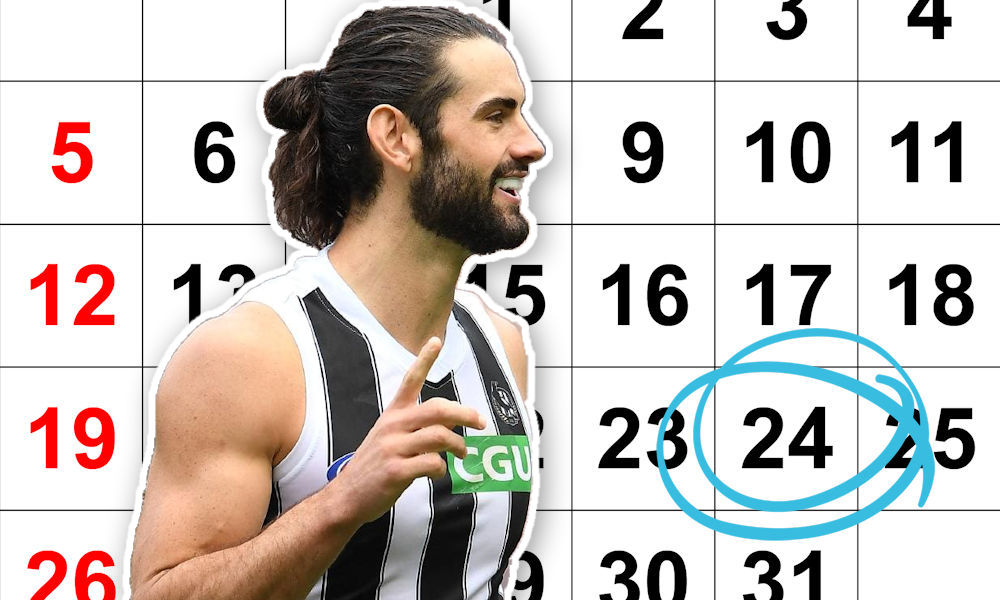 AFL Fantasy is likely to return in the second half of January, sometime in the week starting Monday 20 January. Based on previous years, the current tip is between Wednesday 22 and Friday 24 leading into the Australia Day weekend but it could be the next week. This is all dependent on all of the important things such as the tech side of stuff being finalised and the terms and conditions of the competition being signed off for all of the legal stuff.
The last few seasons the game opened on the following dates:
Wednesday 23 January 2019
Wednesday 24 January 2018
Monday 23 January 2017
Tuesday 2 February 2016
Tuesday 20 January 2015
Friday 24 January 2014
Note: While you can set up your Fantasy Draft leagues, the ability to complete a live draft usually opens up in mid-February.
Other important Fantasy dates
Position and price reveals
Champion Data usually finalise positions in the first week of December with information around these follow via AFL.com.au and other sites such as Herald Sun. Prices (and all positions) are revealed club-by-club starting in mid-December with the bottom of the ladder team (Gold Coast) every couple of days through to the premiers (Richmond) in the second half of January.
Marsh Community Series
Round 1 lockouts
7:25pm AEST, Thursday 19 March 2020 – partial lockout (Richmond/Carlton players locked)
7:50pm AEST, Friday 20 March 2020 – full lockout (all players locked)
Partial lockouts
Round 1 – Richmond v Carlton, MCG (7:25pm AEDT, 19 March)
Round 2 – Collingwood v Richmond, MCG (7:25pm AEDT, 26 March)
Round 3 – Carlton v Essendon, MCG (7:25pm AEDT, 2 April)
Round 4 – Brisbane Lions v Collingwood, G (7:35pm AEST, 9 April) *Easter Thursday
Round 5 – Adelaide v Essendon, AP (7:10pm ACST, 11 April)
Round 13 – West Coast v Essendon, OS (8:10pm AWST, 11 June) *MBR2
Round 14 – Sydney Swans v Collingwood, SCG (7:20pm AEST, 18 June) *MBR3
Round 15 – Brisbane Lions v Hawthorn, GABBA (7:20pm AEST, 25 June)
Round 15 – Essendon v Hawthorn, MRVL (7:20pm AEST, 2 July)
Bye rounds
Round 12 – Brisbane Lions, Essendon, Geelong, Port Adelaide, St Kilda, West Coast
Round 13 – Carlton, Collingwood, Fremantle, Melbourne, Richmond, Sydney Swans
Round 14 – Adelaide, Gold Coast, GWS Giants, Hawthorn, North Melbourne, Western Bulldogs