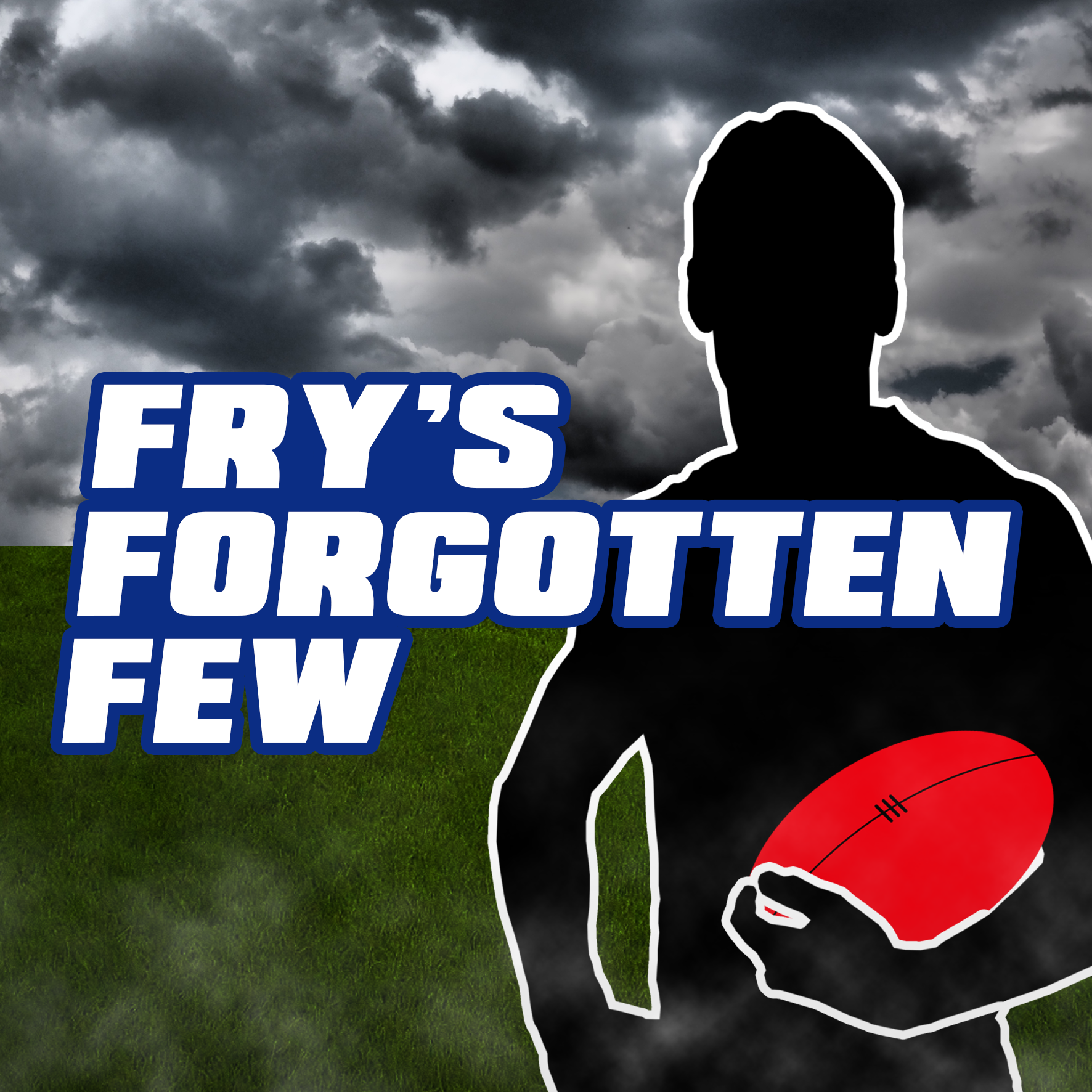 Now this game is starting to get interesting. We have a pretty clear idea of which premiums deserve the label and who is just wasting a spot in our sides *cough Jack Billings cough*. A lot our rookies from the start of the season have topped out in price and now we are tabbed with the tough task of choosing the right new cash cows. Oh and the byes (technically) start next weekend. Now this game is starting to get interesting.
DEFENCE
Jack Crisp, Magpies ($564K, 45 BE, 2.25% ownership)
During the preseason there was a ton of buzz around Jack Crisp's fantasy potential. JLT rolled around and a lot of us jumped off the ship, but maybe he's back to his best? Crisp scored a season-high 147, which won't be on offer every weekend. It's worth mentioning that he threw up back-to-back 80's before that though, making him someone to definitely keep an eye on.
Christian Salem, Demons ($551K, 46 BE, 0.48% ownership)
Right now Salem is averaging under 80 for the season. If you throw out his two shockers to start the year (43 and 41) then that average boosts significantly to 93.4. In fact, since those two bad games, Salem has managed to increase his average with every performance. My guess is he will continue to do so for at least another few weeks.
Draft Sleeper – Tom McDonald, Demons ($536K, 79 BE, 0.4% ownership)
On the weekend we were reminded what Tom McDonald is capable of when he kicks a bag. By no means have his fantasy scores been bad, but a 99 on the back of his five-goal haul makes him a player worth stashing on your pine.
MIDFIELD
Marcus Bontempelli, Dogs ($633K, 71 BE, 3.51% ownership)
After a slow start to his season, the Bont may have refound his form. He has topped 115 in consecutive weeks with a slight chance that he will gain forward status come Round 12 as well. With two games coming against teams he averages over 100 against (the Crows and Pies) more big numbers could be on their way.
Ben Cunnington, Roos ($655K, 75 BE, 0.43% ownership)
Don't laugh, just listen. Yes, Cunnington isn't traditionally known for his fantasy prowess. That doesn't mean he isn't a trade target though. The Roos hard nut hasn't scored below 71 this season and if North keep playing well, someone has to score for them. Right?
Draft Sleeper – Cam Ellis-Yolmen, Crows ($583K, 70 BE, 4.82% ownership)
Too expensive to consider in classic, Ellis-Yolmen is 100% a viable draft choice. I picked him up last week in one of my draft sides and even though his 102 was on my bench he adds great depth to your side in the engine room.
RUCK
Rory Lobb, Giants ($468K, 66 BE, 0.63% ownership)
Before the season a lot of coaches thought that Lobb might be a good choice once he was handed dual positioning. Fast forward to the present and injury has robbed us of the chance to see him in action. Until now. If he can have more scores of 80+ and showcase the ability to go BIG then he may force our hand.
Draft Sleeper – Majak Daw, Roos ($409K, 60 BE, 1.99% ownership)
Slim picking in the tall timber means Majak get's a berth in this week's FFF. Daw isn't going to win you your league, but if Sandilands or another elder statesman happens to be a late out he can still contribute a 55-60 to your cause.
FORWARD
Luke Breust, Hawks ($596K, 80 BE, 1.39% ownership)
A few weeks ago I flagged Breust as an option in your draft leagues. Five straight scores of 80 or more have raised the eyebrows of coaches around the league and have some considering him as an option in their forward lines. If you want him in our side the time is now with a matchup against Brisbane this weekend.
Jack Darling, Eagles ($588K, 53 BE, 1.4% ownership)
As I have stated numerous times key forwards are the devil in my eyes. This season though countless big men continue to rack up the fantasy points disproving the popular belief that tall guys can't consistently score big. This week Jack Darling is the one turning heads, following a huge 121 against Port, his 5th ton of the year. Yep, he's legit.
Draft Sleeper – Josh Dunkley, Bulldogs ($554K, 79 BE, 0.82% ownership)
With the likes of Macrae, Hunter and Bont getting all the attention form opponents, Josh Dunkley is free to gather as much of the footy as he wants. Full disclosure, he has had one of the easiest records ever in the last few rounds, but I still think he's good for 80 odd from here on out.
The Three Big Questions Of Round 9
Rage Trading A Premium?
Trading premiums can spell doom in fantasy and if you are going to pull the trigger you need to do your homework. Those coaches who are even flirting with the idea of Tom Mitchell need to settle down. Yes, he hasn't scored the same way he did to start the year in the last few weeks. Still, he is a god of the game and mark my words the week you trade him out he will go 130+. There are definitely some players who warrant being moved on, but I'd be addressing other areas first and dealing with an underperforming premo (as frustrating as it is) last.
Should We Get Tom Rockliff Now?
Priced at just $526K Tom Rockliff has reached the bottom and almost everyone wants him in their sides. However, his Round 10 bye after his visit to Shanghai leaves us in a tricky spot. My advice is to wait on Rocky, even if he goes bananas this week, you're leaving yourself in a tricky spot next week, especially if you already own Robbie Gray. Try to put plans in action now to get Rocky in Round 11 and instead this week trade in…
Ed Phillips or Dylan Clarke?
Two youngsters who seem poised to keep us afloat through the byes are Ed Phillips and Dylan Clarke. Phillips made his debut for the Saints last week out West and didn't look out of place in an AFL side. Clarke has been monitored since the beginning of time, averaging 126 in the VFL this year. If I had to choose one I'd be picking Phillips, who already has runs on the board. However, there's no reason why you can't have both.
Back From The Dead
Tom Rockliff, Power (127) – Return of the 🐽!
Marcus Bontempelli, Dogs (117) – The Bont seems to back to his best.
Gary Ablett, Cats (105) – It was great to see the little master back on the field. Looms as a good option if he can add another 10 points.
Aaron Hall, Suns (102) – Has Hall turned the corner? Probably not
Rory Lobb, Giants (82) – If Lobb can put up 80's from here on out he's worth considering.
Charlie Curnow, Blues (75) – Time will tell if Curnow's return is short lived.
Chad Wingard, Power (73) – Not exactly what owners want from Chad, but Wingard has a habit of throwing up dud scores. He'll bounce back against Gold Coast.
Peace ✌
Got a question that needs answering? Feel free to leave a comment below or message me on Twitter @alexgfry_ and I'll get back to you!