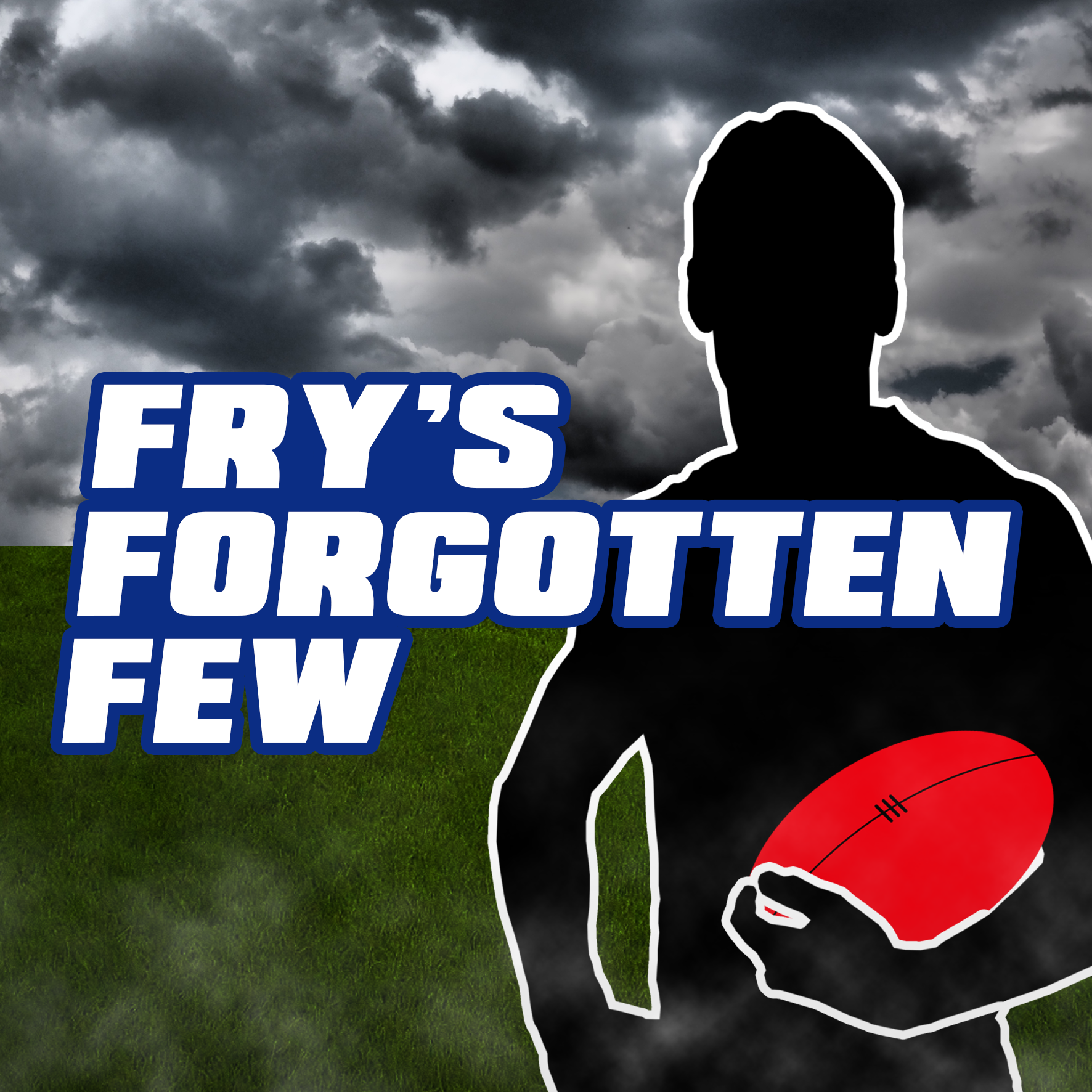 A third of the season is behind us and for some, the next two-thirds isn't looking very fruitful. Don't give up hope though guys, there is still a helluva lot of footy left to be played and one bad/good decision can change your entire fortunes. Over the coming weeks, I feel like a handful of players will make their second appearance on the FFF this season with their form just too good to pass up. Maybe I should actually invest in some of them then. Hmmm.
DEFENCE
Heath Shaw, Giants ($591K, 83 BE, 5.97% ownership)
Dare I say it, Headache Heath could be a serious option. He has lacked massive scores but has been good for an 80-100 without much stress. That's definitely not something I thought I would be saying this far into the 2018 campaign. He is as cheap as he will come and could be a sneaky target for one of your topped out cash cows.
Jimmy Webster, Saints ($551K, 65 BE, 0.62% ownership)
You could be forgiven for not knowing about Jimmy Webster as he continues to fly under the radar. He played in the first three games of the season before a hip flexor complaint sidelined him for a few weeks. He has responded with a 100 and 95 in the last two games raising the eyebrows of plenty of coaches. His previous track record shows a bunch of inconsistencies, but he may have turned over a new leaf.
Draft Sleeper – Dan Houston, Power ($527K, 60 BE, 0.36% ownership)
A few weeks ago I mentioned that the Power have a handful of draft-eligible backman. There is still a bit of a cloud thrown over the bunch with uncertainty surrounding the best option. In my mind, Houston is the man you want and should be added over his Port teammates if you need a heartbeat on the pine down back.
MIDFIELD
Joel Selwood, Cats ($706K, 99 BE, 5.94% ownership)
Why do we always ignore Jelwood? Sure, he is bound to miss 1-3 games throughout the season with suspension or some form of concussion, but the Cats maestro has hardly put a foot wrong in 2018, averaging 107 through seven weeks. Seriously consider.
Jack Redden, Eagles ($569K, 30 BE, 1.5% ownership)
A week ago I flagged Jack Redden as a draft option, now it's time to consider him in classic. He followed his Western Derby score of 124 up with a mammoth 138 against Port, good for the 4th highest score of the round. THIS is the guy the Eagles thought they were getting from Brisbane and with Shuey out for at least a few weeks, the points could keep flowing.
Draft Sleeper – Touk Miller, Suns ($575K, 62 BE, 0.36% ownership)
Averaging 100 flat from his last three matches, Miller is a smokey worth taking a punt on. He started the season pretty slow but has posted back-to-back scores over 100 against Adelaide and the Bulldogs. With Gold Coast lacking capable footballers left right and centre, Miller might be worth stashing.
RUCK
Tom Bellchambers, Bombers ($546K, 66 BE, 0.63% ownership)
The revolving door that is the FFF ruck department unearths another suspect character in Round 8. Returning to the senior side after a one-week hiatus, Tommy Bellchmabers wasted no time reacquainting himself with the footy amassing 113 fantasy points. I don't seriously consider him an option just yet, but if you can't get one of the big dogs and this run of form continues, he may deserve another mention.
Draft Sleeper – Mason Cox, Magpies ($393K, 46 BE, 3.71% ownership)
Maybe Cox and Grundy can co-exist? With the later of the pair tearing up the competition Cox has struggled to find his feet up forward. His scores are a little bit all over the place, although his time on ground is hovering at around 80%. If he can use that time to better efficiency and start producing more scores of 75+ then he can be a very decent Plan B.
FORWARD
Mitch Robinson, Lions ($631K, 93 BE, 7.42% ownership)
Red Bull Robbo is 100% on my radar this weekend he should be on yours too. The ultra-consistent Lion hasn't scored below 89 this season and seems to be back to his healthy best (touch wood). Do it.
Jesse Hogan, Demons ($608K, 94 BE, 5.58% ownership)
Public service announcement Jesse Hogan is making me re-write my narrative. Usually, tall forwards are taboo in my eyes, but I may have to rethink my theory if the Dees goalkicker keeps this up. Averaging a hair under 95 for the season with only 17 goals to his name proves that he can get it done all over the ground.
Draft Sleeper – Jed Anderson, Kangaroos ($455K, 48 BE, 0.45% ownership)
The former Hawk has taken a while to hit his straps as a Roo. After managing just five games in 2017, he seems close to full strength, playing in every match so far averaging a solid 70.7 points. My tip is he will continue to get better, especially if North keep rolling.
The Three Big Questions Of Round 6
Dayne Zorko: Now Or Never?
A moment of silence for all those Zorko owners who traded him away after six weeks of misery. Watching him rack up 176 points against the Magpies is the stuff of nightmares. Priced at just $576K this is by far the cheapest the Lions utility will be. I would personally avoid the Zork as we have seen him ping pong between 40's and 150's before. If you thrive on little sleep and stress though, now is the time to pounce on him. Enjoy the ride.
How Is Your Bye Structure Looking?
We are still a decent amount of time away from the beginning of the byes, but do yourself a favour. Yesterday I checked my team to see how I was shaping up and if the byes started today I would be screwed. Not only do I have 15 players with a Round 14 bye, but I have 11 in Round 13 as well. You want to have a nice balance with a perfect bye structure looking something like 8/10/12 for the three weeks. Just something to consider over the following weeks as you make your trades.
Is Callum Sinclair A Premium Ruckman?
Cal Sinc may have established himself as a serious player in the first seven weeks of the season. With the fourth-most fantasy points out of all ruckman the 3.66% of the competition who have him in their sides would be absolutely stoked. After another big score on the weekend, I think it's fair to say that he has potential to be a top-5 ruck when the season is complete and he is a fantastic unique choice if you want to go left of field.
Back From The Dead
James Sicily, Hawks (135) – The roller coaster that is Sic Dog peaked on the weekend. Fingers crossed the downhill slope isn't within sight.
Shaun Higgins, Kangaroos (105) – Severely underrated.
David Armitage, Saints (79) – No, David Armitage is not a mid-priced option.
Matthew Kreuzer, Blues (70) – We needed more from Kreuz, but owners would have just been happy he played.
Christian Petracca, Demons (62) – So much for a breakout year…
Patrick Ryder, Power (52) – He'll be better in his second game back from injury this weekend.
Taylor Adams, Magpies (48) – Lol.
Peace ✌
Got a question that needs answering? Feel free to leave a comment below or message me on Twitter @alexgfry_ and I'll get back to you!