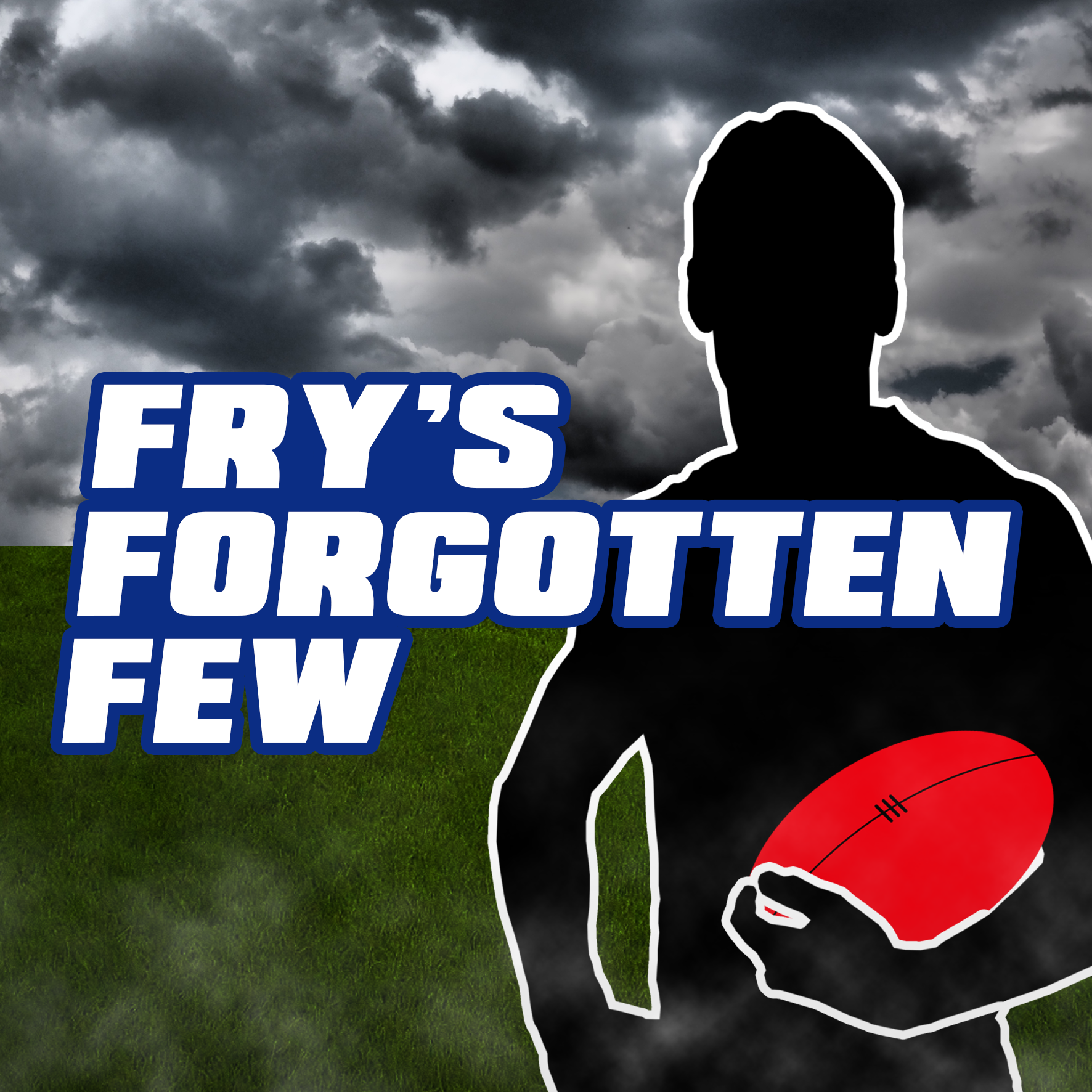 It's official, I've hit rock bottom. Another score around the 1850 mark has me questioning why I even bother. I had just three tons across my field (one of which came from a rookie) and none of my midfielders scored over 86. Bleak times at the Large Fry's and Coke HQ. *Sighs and looks blankly into the abyss for at least 23 seconds wondering why I put myself through the trauma*. Without further ado…
DEFENCE
Matthew Suckling, Dogs ($592K, 70 BE, 0.93% ownership)
Just quietly Suckling might be making himself a good trade in option. With 210 points in the past two weeks, the veteran halfback is not shy about gathering a +3, with his kick happy game ideal for fantasy scores. With a career average over 90 against the Blues, he should be in for another good week in Round 6.
Brendon Goddard, Bombers ($665K, 90 BE, 0.39% ownership)
With new DPP status, it's likely that Goddard will see a spike in his ownership ASAP. The 521 coaches who already owned Goddard would happily have taken his huge score of 129 this round and there is definitely more where that came from. Invest.
Draft Sleeper – Reece Conca, Tigers ($480K, 40 BE, 4.4% ownership)
Fresh off a 93 on the weekend Conca looks like a sneaky option from the free agent heap. I wouldn't trust him in Classic, but with 100 in Round 4 followed up by a solid showing he's worth considering.
MIDFIELD
Andrew Gaff, Eagles ($723K, 104 BE, 1.91% ownership)
Andrew Gaff might be one of the most consistent midfielders in the AFL today. Undoubtedly he will have his off games, but Gaff is usually good for 25ish touches and 95-110 fantasy points. So far in 2018, he has maintained that consistency and as we struggle to find reliable scorers, Gaff could be a safe answer.
Callan Ward, Giants ($688K, 84 BE, 0.94% ownership)
Since the beginning of the decade, Ward has been good for an average in the high 90's although father time is quickly catching up. It is worth mentioning that without Josh Kelly in the lineup, Ward has scored 114 and 115. His averages with Kelly playing (96) nothing to be sneezed at either. If Kelly remains out then Ward is a viable option. If he is included and he can still put up good numbers, he might be worth looking at.
Draft Sleeper – Brayden Fiorini, Suns ($599K, 72 BE, 0.34% ownership)
Remember the guy that had 166 in the final round of 2016? Well, after a roller coaster 2017 campaign he looks set to become a staple in the Suns midfielder following his 27 touch, nine mark game on the weekend. You know what to do.
RUCK
Rory Lobb, Giants ($468K, 80 BE, 0.78% ownership)
This choice is made with the assumption that Lobb is playing on the weekend. He is probably too risky to grab right away given his knee complaint, but keep an eye on him. With added DPP in the FWD line, he could be a nice string to add to your bow.
Draft Sleeper – Levi Casboult ($435K, 68 BE, 0.49% ownership)
Slim picking in the rucks means that Casboult is on the radar as a draft option. If you are panicking in the ruck department and are desperate for someone, ANYONE to play that key big role, then Casboult might be one of the only options available.
FORWARD
Kane Lambert, Tigers ($529K, 47 BE, 1.56% ownership)
WARNING: Lambert is bound to disappoint you at some point this year if you do trade him in. That being said, you will be one of a very small number of coaches benefiting from his huge ceiling (see Round 5 score). If you see another score in the triple figures soon then Lambert should be added to your watchlist.
Jack Ziebell, Roos ($644K, 94 BE, 0.51% ownership)
Boasting brand new forward status, North Melbourne's skipper is a genuine alternative in the front six. If you are like me and are lacking true premiums in the forward line, then the presence of Ziebell could be handy. Take note that he will likely miss a handful of games through suspension thanks to his aggressive demeanour. He's good for about 95 for the rest of the season though.
Draft Sleeper – Luke Bruest, Hawks ($536K, 48 BE, 0.69% ownership)
I don't like to rely on forwards who need lots of goals to score well, but Breust is a little different. He can impact his fantasy score with tackles (9 hugs in Round 4 against the Demons) and he is a super accurate shot on goal (16.3 for the season). Consider.
The Three Big Questions Of Round 6
Should We Be Thinking About Byes Yet?
Short answer, not really. It is worth knowing how your team is structured though. Thanks to my fantasy pro subscription I am able to see that as of right now I have 16 players (out of 30) who have a bye in Round 14. While by no means does this spell doom, it is definitely something I will be factoring in when I make some trades moving forward.
What's Going On With Titch?
The newest Pig to take up occupancy in the 'Fantasy Sty' has had a bizarre season so far. After starting the year on fire he has produced his two lowest scores as a Hawk, back-to-back 83's. I have good news for both non-owners and the majority of us who own Tom Mitchell. He will drop in price and will be ripe for the picking for those without Titch, but if he is in your side he will bounce back, most likely this weekend against the Saints.
Which New DPP Guys Should You Target?
I'll be honest the newest dual position players are rather irrelevant for fantasy Classic players. The new flexibility for a handful of players will be a bonus for Draft, but overall there aren't many must-have guys. Robbie Gray (MID/FWD) is probably the pick of the bunch although both Lachie Whitfield (DEF/MID) and Tom Rockliff (MID/FWD) deserve mention. Aside from that the rest of the DPP's are rather underwhelming.
Back From The Dead
A miserable batch of inclusions this week didn't really present us with a ton of good numbers. So instead, I picked out the top-5 scorers who made their return to footy in Round 5.
George Horlin-Smith, Cats (123) – Not a bad way to start your season, GHS goes bang! Keep an eye on him.
Maverick Weller, Saints (97) – Don't expect a boatload of 90's from Weller. 65 incoming.
Jack Higgins, Tigers (85) – Higgins is one of the most popular trade targets this week. A rookie who loves a goal, bingo.
Ed Langdon, Dockers (81) – Langdon is a fine player, but don't expect much more than this from him in 2018.
Thomas Cole, Eagles (76) – Told you it was slim pickings.
Peace ✌
Got a question that needs answering? Feel free to leave a comment below or message me on Twitter @alexgfry_ and I'll get back to you!