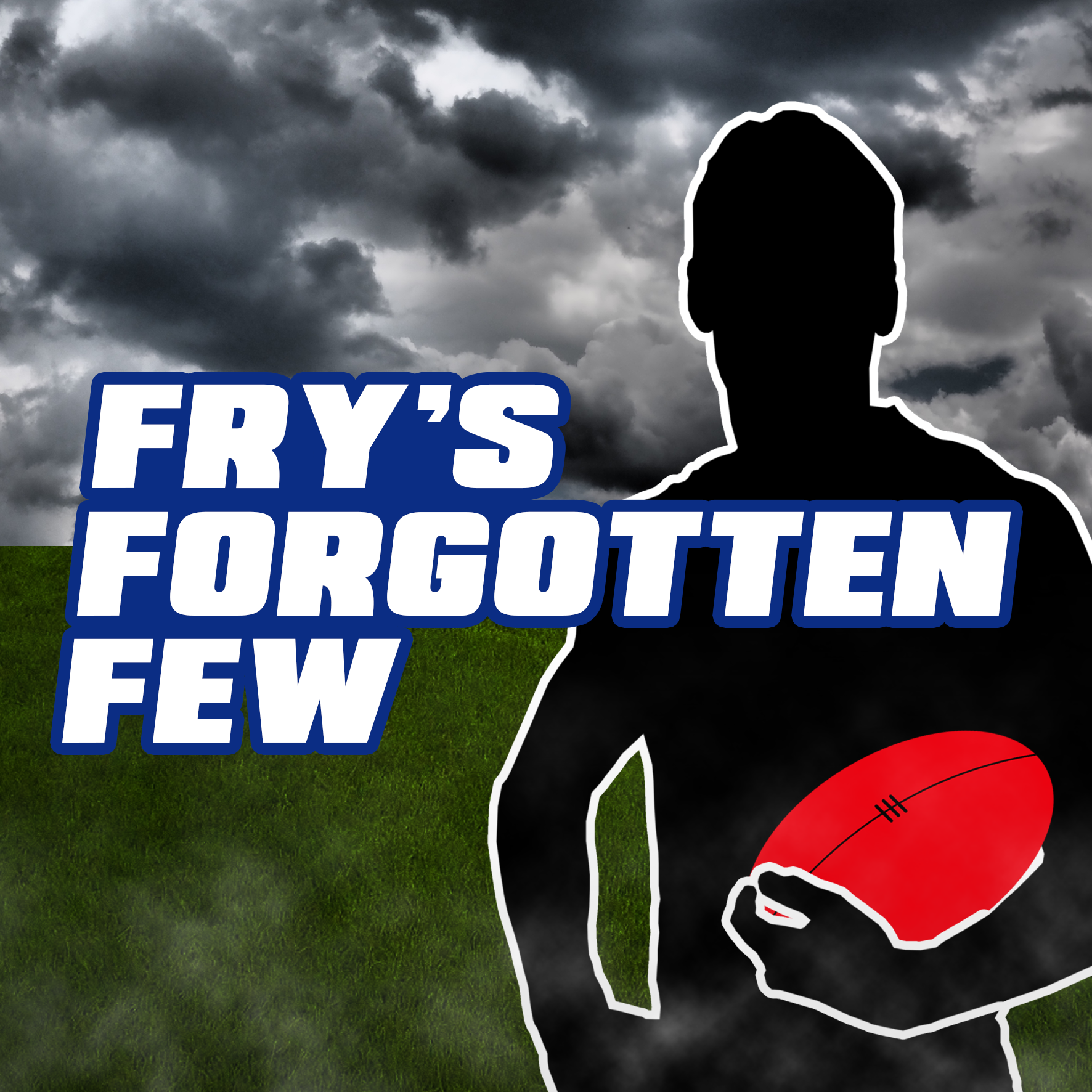 Quick Round 4 wrap up. Shit. Moving on to Round 5, the new DPP's are on the horizon and there are plenty of coaches eager to find the next difference maker. A handful of this week's Forgotten Few are REALLY unique options, as I try to avoid covering the same players week in, week out. Fingers crossed Round 5 is kind to us and we can all rediscover that pep in our step.
DEFENCE
Shannon Hurn, Eagles ($638K, 83 BE, 4.74% ownership)
Look in all honesty Shannon Hurn shouldn't be on your radar, but it's getting to the point where his numbers are hard to ignore. The Eagles skipper is one of 3, THREE, defenders averaging a ton in the early going and with his elite kicking on full display, he looks the goods. I'd still back in guys I've talked about previously like Tuohy or Hurley. Don't sleep on Bunga though.
Alex Witherden, Lions ($574K, 62 BE, 2.18% ownership)
Oh how quickly we forget. Everyone's favourite darling defender in the second half of the 2017 season finds himself on just 2.22% of teams this year and yet, his numbers are relatively similar. After increasing his scoring output every week 100+ could very well be on the cards against the Suns this weekend.
Draft Sleeper – Angus Brayshaw, Demons ($462K, 73 BE, 4.86% ownership)
I drafted Brayshaw in my draft league and was hoping he would become a stud. Spoiler alert he hasn't. However, if he can find his mojo then he could be a sneaky target on the scrap heap, especially because of his DPP.
MIDFIELD
Steele Sidebottom, Magpies ($769K, 94 BE, 2.49% ownership)
As I was looking for a Gary Ablett replacement last week I noticed that against Adelaide Sidebottom had his 2nd highest career fantasy average. 137 points later any guesses which club he averages the most points against? You betcha, Essendon. If he doesn't go 140+ and win the Anzac Medal this round I'll eat my shoe*.
Ed Curnow, Blues ($719K, 84 BE, 5.93% ownership)
If Carlton's gun midfielder continues his form this season he'll be in the running to win the 'Seb Ross' award as the most underappreciated player in the comp. Jet.
Draft Sleeper – Luke Dunstan, Saints ($650K, 68 BE, 0.73% ownership)
Full disclosure, a date with the Giants this weekend puts a ceiling on Dunstan's output. That being said he has scored 231 points in two games. If he produces against GWS, you know what to do.
RUCK
Rhys Stanley, Cats ($503K, 72 BE, 0.89% ownership)
While I wouldn't recommend it, there aren't many unique ruckmen who are putting up decent scores. If Stanley can hold his spot though, then he may emerge as a solid 80 each week with his RUC/FWD dual-position status super handy.
Draft Sleeper – Tom Hickey ($468K, 71 BE, 0.25% ownership)
Read above. Hickey is in the same boat as Stanley and with few unique options tempting us it might be a long year if you don't have a reliable ruckman. Don't give up faith though, carnage comes in many different shapes and sizes.
FORWARD
Toby Greene, Giants ($666K, 96 BE, 7.99% ownership)
Forget the fact that his temper gets him in hot water for a moment, Toby Greene is a beast. He has a real chance to be a top-6 forward if he can stay on the park for the rest of the season. With every game he plays his ownership will continue to spike, so if you want to be ahead of the curve then invest soon.
David Mundy, Dockers ($608K, 72 BE, 2.12% ownership)
By trying to keep it fresh and avoid re-mentioning a player I prepared myself to scrounge through the depths of forwards to find my second guy. It didn't take long for Mundy to stand out and it got me thinking. Again, there are probably safer options out there at this price, but with Mundy going at an average of 92.8 he is a true POD. Think about it, but not for too long.
Draft Sleeper – Brandon Parfitt, Cats ($515K, 25 BE, 4.8% ownership)
A Round 4 high 138 last week has seen Parfitt draw a ton of attention from coaches, both in draft and classic. While I don't think he will maintain his average of 95+, he could definitely be a solid source of the occasional big score. Snap him up.
Click here to subscribe on iTunes. (Please leave a rating and review to help us move up the charts).
The Three Big Questions Of Round 5
How Do We Deal With Our Premium Defenders That Suck?
Will the real premiums please stand up? Michael Hibberd, Jake Lloyd, Jack Crisp, Kade Simpson, and of course, the Elliot Yeo-Yo have all left coaches tearing their hair out through the first month of the season. I miss Sam Docherty…
Should I Trade Injured Cash Cows Or Fattened Cash Cows?
This week I am looking at doing a bit of rookie shuffling to build up a nice healthy amount of savings. With that in mind players who find themselves are Andrew Brashaw (close to maxing out), Dom Barry (omitted), Liam Ryan (injured) and Daniel Venables (injured). It made me wonder if an injured player isn't going to go down in price, but an underperforming cash cow is, which one is the smartest one to trade. In an ideal world you want all 30 of your squad members playing each week to generate more cash flow, but still leaving the likes of Ryan or Venables on your bench, knowing their price is going to stay the same is a strategy that just might work.
Are The Taggers Here To Stay?
I'll be honest I haven't been able to watch as much footy as I would have liked no that I am in Canada. That being said I have watched all the Dockers games and I have seen first hand the effect that Bailey Banfield has had on premium players like Aaron Hall and Zach Merrett. He isn't alone with Ben Jacobs, Scott Selwood and Bernie Vince all capable of holding stars of the competition below their averages. And of course, we saw what Nathan Jones did to the illustrious 'set and forget captain' Tom Mitchell. It seems like we are going to have to take taggers into consideration once again when choosing out captains/trade options. Sigh.
Back From The Dead
Mitch Duncan, Cats (93) – Duncan won't be scoring in the 90's very often this year.
Toby Greene, Giants (90) – Solid return from the Giants pest, wouldn't surprise me if this was his average in 2018.
Jack Steele, Saints (89) – Everyone's favourite whipping boy is back to for the Saints. Expect 40 next week.
Josh Kennedy, Eagles (81) – Draft option for sure, JK will kick a bunch of goals in the Eagles potent offense.
James Sicily, Hawks (78) – Fine score from the 🤮🐶, although I would want more as an owner.
Angus Brayshaw, Demons (67) – He'll be scoring better than this next week, right?
*Full disclosure I plan on eating no shoes
Peace ✌
Got a question that needs answering? Feel free to leave a comment below or message me on Twitter @myrealnameisfry) and I'll get back to you!