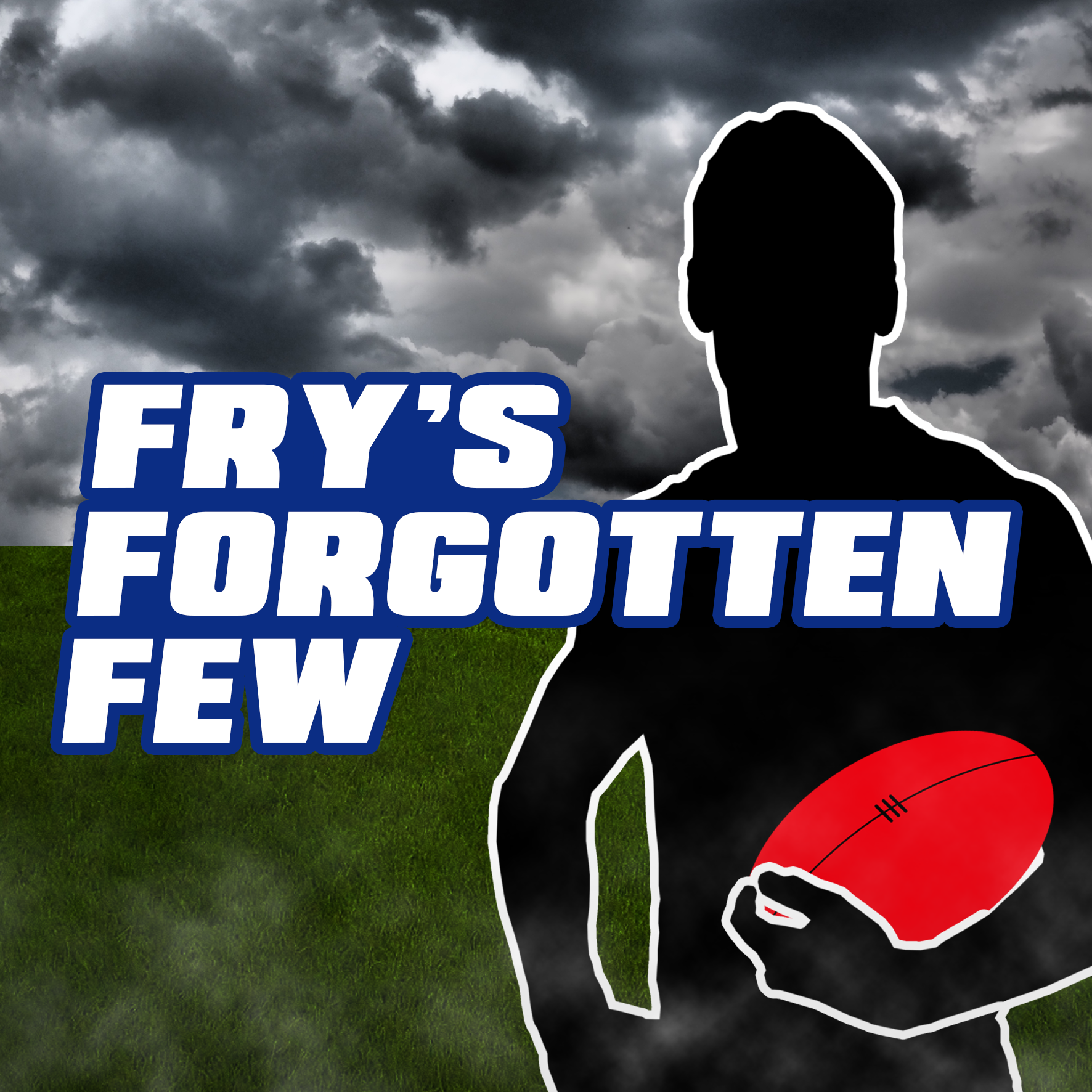 Welcome back ladies and gentlemen! Your man Fry is back and fired up for another season of AFL Fantasy action, bringing you some underrated and under-owned trade targets while my team continues to go up in flames. Ok, things aren't that bad, but it's important to fix any gaping holes in your team before you start drowning. Not only will I be offering options for your Classic teams, but there are a few players I've identified as Draft league options as well! Let's dive in.
DEFENCE
Shane Savage, Saints ($578K, 82 BE, 5.65% ownership)
I had my eyes on Shane Savage all pre-season and it would have been nice If I had his 92 on my teamsheet instead of Hibbo's 56. But that's another story. Savage averaged a career-high 92.0 last year and seems poised to top 90 again in 2018. His numbers aren't great against the Roos (career average of 58.2 in six games) so proceed with caution this week.
Zach Tuohy, Cats ($605K, 92 BE, 4.57% ownership)
You couldn't do it, could you? Tuohy might be a viable option flying under the radar with the Cats defender good for 75-95 every week. Is that enough to bring him in right away? Probably not, but if he can string together a few games in the 90's and push triple figures he might be a perfect sideways move for an underperforming Michael Hibberd (he's still in my bad books if you couldn't tell).
Draft Sleeper – Caleb Marchbank, Blues ($479K, 58 BE, 5.52% ownership)
I didn't have the guts to do it, but I took a long hard look at Marchbank this year, in both Classic and Draft. I owned him for the first half of last season and he hardly put a foot wrong averaging close to 80 in his first 10 games. With Docherty set to miss all 22 this year, Marchbank looks set to benefit from a few loose kicks across the Blues halfback line.
MIDFIELD
Bryce Gibbs, Crows ($805K, 107 BE, 7.74% ownership)
GUN! Sign me up for as much Bryce Gibbs stock as possible. The new Crow looked at home running around Etihad Stadium on Friday night, tearing the Dons up for a 139. Every season there are midfield maestro's that go completely unnoticed all year long, also known as the winners of the Seb Ross award. Gibbs could be good for a 115 average this year, he's that good.
Scott Pendlebury, Magpies ($765K, 120 BE, 2.16% ownership)
Mr Dependable once again finds himself on the outs with just over 2,500 coaches taking the punt on Pendles this season. He does have a high breakeven heading into this week, but you can safely pencil Scott Pendlebury in for about 105-110 every week. There might be players with a higher ceiling but there aren't many who are more consistent.
Draft Sleeper – Tim Taranto, Giants ($462K, 35 BE, 5.48% ownership)
While I don't think the 112 he put up on the weekend will become a regular feature from Taranto, it's nice to see he is capable of these scores. It's worth being patient and waiting a week or two before investing though to see if his week one game was a flash in the pan or the real deal. Be careful you don't miss the boat though if he goes big again in Round 2.
RUCK
Jarrod Witts, Suns ($677, 71 BE, 1.78% ownership)
Last year, Jarrod Witts made a bit of a name for himself as an underappreciated ruckman. The Suns big man burst out of the blocks with a huge 140 against Todd Goldstein last weekend, the 5th highest score of the round. 21 kicks on the weekend from the big man is a fantastic sign that Witts isn't done pumping out big tons.
Draft Sleeper – Patrick Ryder's Replacement
We won't find out who will replace the All-Australian ruckman until later in the week, but with Ryder sidelined for at least six weeks, there could be a handy pickup in the free agency heap. Justin Westhoff and Dougal Howard could be given more time in the center of the ground, but don't rule out the Power blooding Billy Frampton or Sam Hayes. Watch this space.
FORWARD
Blake Acres, Saints ($575, 56 BE, 2.74% ownership)
Let the record show that I've been in on Blake Acres since day one this preseason. Don't expect 120+ week in, week out, but Acres could really benefit from more time in the guts this season at St Kilda. It is worth mentioning that the Saints didn't have Luke Dunstan playing, but it seems like Acres is locked into a wing role in 2018 with a few bursts in the middle and up forward. Tick.
Luke Dahlhaus, Bulldogs ($629K, 92 BE, 5.26% ownership)
How is Luke Dahlhaus in just over 5% of teams?! I understand he regressed last year, but in a season where 310% of coaches own Isaac Heeney, Jack Billings and Devon Smith (or at least two of the three), he looms as the perfect trade target if you want to find a unique player in your forward line.
Draft Sleeper – Aaron Young, Suns ($420K, 24 BE, 3.03% ownership)
A change of scenery could be exactly what Aaron Young needs to flourish as an AFL Fantasy player. A good sign from Young's Round 1 score is that he didn't rely on a bunch of goals to score big, racking up 26 touches and nine tackles for his 112. He could be the perfect bonus for a team looking to add another string to their bow in the forward line.
The Three Big Questions Of Round 14
What Do You Do With Zach Merrett?
According to all reports, the mercurial Zerrett will be making the cross-country trip to play Fremantle in Perth. His third head knock in a short period of time has placed some doubt over his status and leaves thousands of coaches torn about how to approach his 'concussion'. If he does miss the match in the West I plan on holding him, as he will only spend one week out. Then again there is merit (pardon the pun) in moving him on for the likes of Dustin Martin or Matt Crouch.
Is It Too Early To Give Up On…?
Long answer short, don't do it. There is no point trading out the premiums that you backed in all preseason after one bad performance. That being said if the bad score was due to injury, role change or they just flat out looked like an absolute potato then ditching them might be more justified. I'd give them at least one more week.
Is Not Trading A Wise Move?
This takes a very special scenario, but remember you don't have to use your two trades this week. While I wouldn't particularly advise in doing so if you aren't dealing with any injury issues and you successfully managed to pick the creme da le creme cash cows, put your feet up and have a beer before Round 2 commences. Make sure you don't get burned when the teams come out on Thursday though…
Back From The Dead
Each week I will be looking at the guys who made a return from injury/suspension and how they performed out of the gates. Due to every team rolling a new 22 to kick off the 2018 season, I'll check in with these such players next week.
Peace ✌
Got a question that needs answering? Feel free to leave a comment below or message me on Twitter @myrealnameisfry) and I'll get back to you!