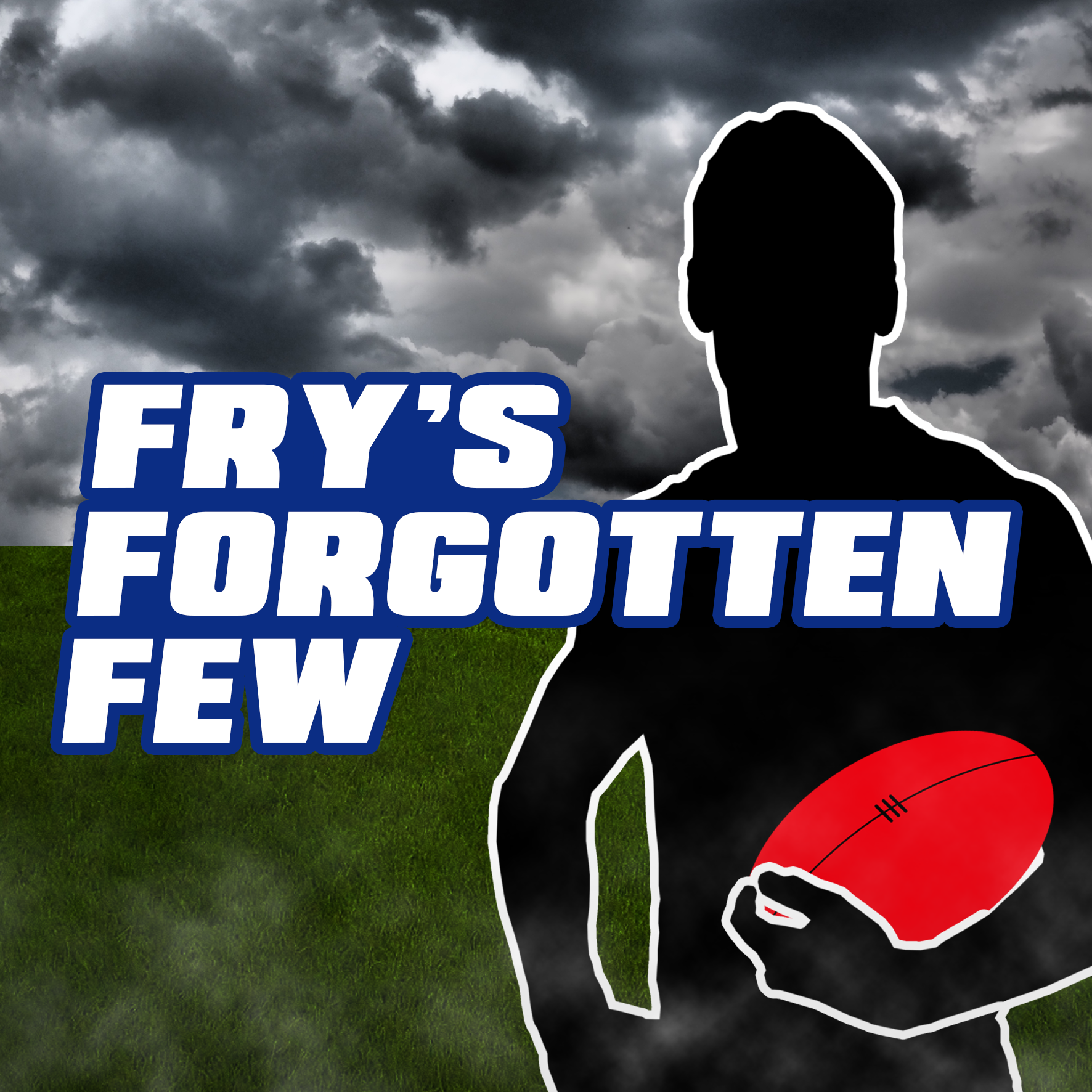 The last of Sam Docherty's 24 disposals helped me scrape through to exactly 2200, which considering the carnage wasn't a bad outcome. It's getting to the point of the year were consistent uniques are hard to find, but here are a few cheaper options that only the brave would pull the trigger on. You gotta risk it to get the biscuit!

Click here to subscribe on iTunes.
POD'S
DEFENCE
Shannon Hurn ($407K, 27 BE, 2.23% ownership)
The man affectionately known as 'Bunga' has been a star for the Eagles over the past fortnight. He may have never averaged over 80, but that didn't stop him from posting his 2nd highest career score (137) in the Derby against Freo two weeks ago. Hurn followed it up with another ton (117), marking the first time in his career he has gone back to back 100+. No doubt will Hurn dish up a score of 60/70 before the season's end, but his high ceiling is hard to ignore.
Jayden Hunt ($370K, 19 BE, 4.03% ownership)
Hunt is worth bringing in just in case he unleashes another massive barrel! Unfortunately, you don't get any bonus points for torpedoes, but that's alright as Hunt has two straight scores over 110. Granted there are three scores in the 40's before that, but if Hunt produces again this weekend he shapes as a likely cheap upgrade for the finals.
MIDFIELD
Jack Redden ($446K, 43 BE, 1.12% ownership)
After bumping up his average nearly 10 points in the past three weeks, Redden versus his old team on the weekend. He hasn't exactly evolved into the player West Coast thought that he would, but he has definitely established himself as a sneaky Draft pickup, and he could even have value in Classic should he put up more big scores.
Mitch Duncan ($598K, 115 BE, 3.86% ownership)
That's right, a player with the 8th most total points in season 2017 is on the Forgotten Few list. Just over 5500 coaches have been grateful for Duncan's output and with a lowest score of 91 this season, he doesn't seem like slowing up over finals. THIS is your unique pick to lock and load for the rest of the season!
RUCK
Majak Daw ($309K, 41 BE, 1.58% ownership)
Let me clarify, if Goldy returns this week then Daw's value drops significantly. However, with the 2nd highest of his career on the weekend don't sleep on Majak. If he can play as the Roos sole ruck he boasts REAL Fantasy value, even if Brad Scott disagrees.
FORWARD
Jack Gunston ($467K, 48 BE, 1.80% ownership)
Just 2688 people enjoyed Jack Gunston's 132 last week. Chances are some of them would have also benefitted from his 138 in Round 12 against the Suns too. If Gunston continues to play this winger/halfback role that saw him rack up 35 touches and 8 marks on the weekend these massive scores could become a regular occurrence. Hmmm…?
Tom Lynch ($541K, 90 BE, 1.96% ownership)
Here's a first, a pair of tall forward's in the forgotten few, breaking Rule #14 of NO TALL TIMBER in your forward line. I'm willing to make an exception for the second time this week given Lynch's output. The Crows big man has kicked 24 goals in 18 games this year, which exhibits his ability to score big without a bag. 100 or more in just about half his games is a stat that not many big men can boast.
The Three Big Questions Of Round 19
Is It OK To Still Be Playing Rookies On Your Field?
A 'completed' team becomes a hot topic of debate this time of year, with coaches trying to structure a squad of the top guys at each position. There are still rookies floating around who are providing us with value and still seem to have room to grow. Sean Darcy, Hugh Greenwood and Alex Witherden all have an ownership over 20% while maintaining good averages and low breakevens. In a perfect world, you would turn these guys into premiums ASAP, but there are always situations that derail such plans. Upgrade them when you can, but personally, I might rock with Witherden and Darcy on my field until seasons end.
Will This Be The End Of Titch's Tons?
Remarkably Tom Mitchell is on track to become the first player to record 100 or more in every one of his games for an entire season. His 2017 low of 108 came against the Swans in their first match-up of the year and Horse Longmire has flagged during the week that they will give Titch plenty of attention. Does this mean his streak of 17 straight ton's is in jeopardy? Maybe…but Mitchell has averaged 141 in his last three at the MCG and 137.3 at the home of football for the year. It's not rocket science to figure this one out. Chuck the C on him, sit back and enjoy the show.
Who Can't You Live Without?
There has been plenty of talk surrounding the best players to be rolling with right now and the ones who will likely be the top scorers from here on out. Taking matchups, form, value, price, likelihood to be rested and everything else into account, here are a few players at each position that I think you can't live without over the next 5 weeks.
DEF: Doc, Adams, Laird, Simpson
MID: Titch, Danger, Zerrett, Jelwood
RUC: Kreuzer, Grundy (Cox pending)
FWD: Sidebottom, Macrae, Heeney
Back From The Dead
Some Fantasy relevant players, both in draft and classic, rejoined the fray in Round 18. Who were we happy to see back and who should have stayed out of the 22?
Tyson, Demons (111) – Top score for Tyson amongst the players returning from injury or suspension. Still avoiding him is the right option.
Yeo, Eagles (97) – A kick under par for Elliot Yeo. Fingers crossed he doesn't pull a Houdini on us any more or Calvin may commit homicide.
Viney, Demons (90) – A member of the inaugural Forgotten Few there was a time when Jack Viney was a legit option. That time is long gone.
Waite, Roos (88) – Needed four goals to score 88. Pass.
Watson, Bombers (82) – Old, slow, sore and sub 90's. Watson isn't exactly in Brownlow form.
S.Selwood, Cats (58) – Six weeks ago Scooter was arguably the most popular traded in player. Now he is one of the most traded out players. This game is so much fun ?.
Greenwood, Pies (55) – Serial tagger dished up slightly below what we expected. Nope.
Stewart, Cats (55) – Popular rookie backline option earlier in the year. Fingers crossed no one was unfortunate enough to still field him last week.
Watts, Demons (40) – Lol. Just when we thought he could football.
Got a question that needs answering? Feel free to leave a comment below or message me on Twitter @_alexfry6) and I'll get back to you!
Peace