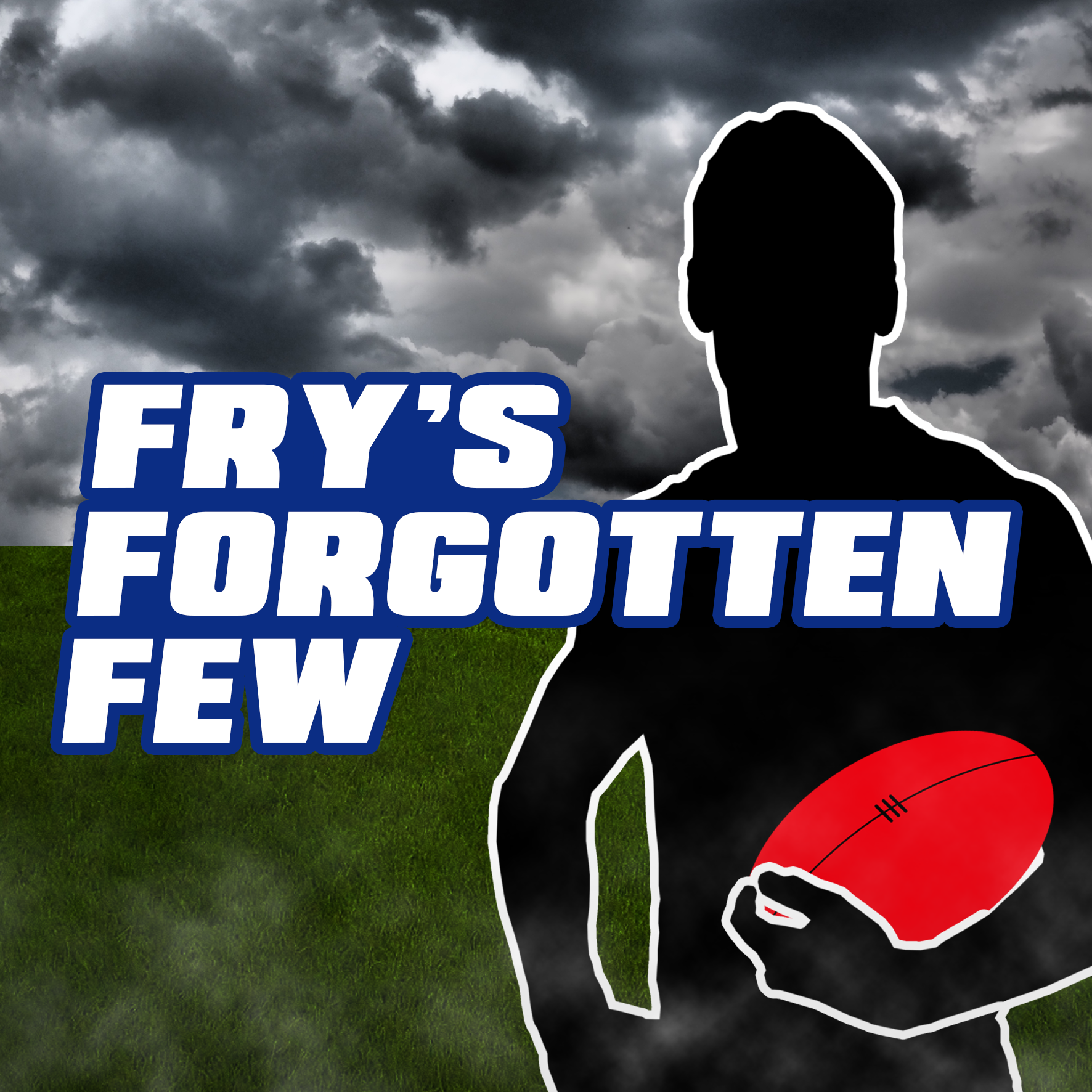 Fielding a full 22 is meant to make us feel better about the byes being over right? 2169 points later and I'm not feeling great, finding myself heading in the wrong direction. Hopefully some big in's this weekend, both from the injury list and via trade, will improve my "manifestly inadequate" ranking.
POD'S
DEFENCE
Ricky Henderson ($507K, 75 BE, 1.33% ownership)
Henderson is one of the best form backmen in the league right now. With his average over the past six games close to triple figures (including a season high 120 last week in Adelaide), Henderson is thriving in his first season donning Hawks brown and gold. Underpriced at the moment, he still has room to grow and could be a top 10 defender at seasons end.
Jeremy Howe ($503K, 78 BE, 4.12% ownership)
The speck-tacular (sorry, couldn't resist) Howe emerged as a realistic Fantasy player in the back half of last year. His sporadic scores this season have scared off plenty of owners, but it looks like he has strung a few good performances together. His game this weekend against the Hawks will shed some light on his potential moving forward.
MIDFIELD
Dylan Shiel ($566K, 80 BE, 1.74% ownership)
Heading into round 11 Shiel had just one score over score 100. Fast forward to round 15 and scores of 117, 122 & 118 have Fantasy coaches seriously contemplating pulling the trigger on a trade for the GWS mid. Don't be scared by the pending return of the gun Josh Kelly, Shiel's first two scores came with Kelly still on the park. Consider!
Ollie Wines ($571K, 101 BE, 4.12% ownership)
Wines scored a nice round 350 points in his first three games turning heads in the Fantasy community. Too bad he then fell off the face of the Earth with 5 consecutive sub 100 scores. Wines is back at his bustling best now, possessing a five round average of 108.4, producing three scores of 110 or greater. At nearly $100 thousand cheaper than popular options like Ablett and Dangerfield, don't sleep on Wines' 2nd half of the season.
RUCK
Jarrod Witts ($524K, 88 BE, 13.14% ownership)
Criminally underrated, Witts has been putting up solid numbers all season long. He hasn't dropped lower than 83 since round 6 and the 3rd highest three game average of all ruckman (102.3). An unorthodox but productive choice, don't be afraid to spend the $60K to upgrade to Witts from Nankervis. Trust me you'll sleep much better.
FORWARD
Michael Walters ($505K, 61 BE, 3.50% ownership)
Fantasy yo-yo Michael Walters was a popular talking point over the byes once again this year. Thanks to Ross Lyon's ever changing game plan, Walters production each week is about as predictable as Robbie Gray and Heath Shaw right now. Walters has back-to-back scores of 118 and 38 earlier this year, but after two straight scores of 110+ he is back on coaches radar.
Bradley Hill ($522K, 90 BE, 7.53% ownership)
Since moving home to the West, Hill has transformed his Fantasy career. He is averaging a career high 95.8, more than 20 points better than his previous season best including 5 hundreds to date. He had a monster 159 already this year and like Walters has back-to-back scores over 110. Perfect unique, currently outperforming popular picks Lance Franklin (23.63% ownership) and Luke Dahlhaus (41.3%) at the moment.
The Three Big Questions Of Round 14
Sam Docherty = Pig?
If he keeps up this work for the next 12 months 'The Traders' have already hinted at the fact that Doc could very well become the first non-midfield Pig. He has five scores of 130+ this year (Merrett and Danger – 5, Titch – 4, Rocky – 3) and averages an inhumane 129.4 since round 3. Congratulations to the 30% of you that are owners, while the other 70% of us (myself included) grimace every time we refresh the scores in a Carlton game.
Which Collingwood Midfielder Is The Pick Of The Bunch?
Last week it was the Lions this week it's the Pies. While you can't really own too many players from the same team (as long as they aren't stealing points from each other) it is a bit of an uncommon strategy. Generating plenty of buzz at the moment, Collingwood's 'Big 4' are a trade target for hundreds of Fantasy coaches. This task was bloody hard, but taking everything into account (form, consistency, ceiling) here's who I expect to score the most points for the rest of the year in order.
1. PENDLEBURY
2. ADAMS
3. TRELOAR
4. SIDEBOTTOM
Which Cash Cows Are Ready For Upgrade?
Clearly over the midseason hump now, a lot of our early cash cow type of players should have been offloaded. The likes of Will Hoskin-Elliot, Andy Otten, Jack Steele, Jake Barrett, Sam Powell-Pepper, Tom Stewart, Caleb Marchbank and Toby Nankervis and so on aren't going to be in our teams at the end of the season (fingers crossed). Therefore (barring any injuries), they should 100% be the guys that you are looking too offload first. Personally after this round Nank will be the only one left for me, with a high likelihood he becomes Max Gawn in the near future. Act accordingly.
Back From The Dead
Nine games of action mean that there are lots of relevant names returning to action from injury/suspension. With the exception of some unpopular names, most failed to fire though.
Blicavs, Cats (126) – His highest score of the season and his 3rd ton is nice for those who own Blics. Now that he has lost DPP, his 0.73% ownership is an accurate reflection of his Classic team value.
Harbrow, Suns (116) – I highlighted Harbrow in my first ever FFF as a true POD. After a few weeks off expect more big scores from the rebounding Sun.
Gawn, Demons (96) – Showed encouraging signs in his first game since round 3. One more week.
Birchall, Hawks (95) – There are fewer things better in football than seeing Birchall's pin-point left boot drilling targets out of the Hawks defense. Could be an option.
Hawkins, Cats (80) – Pretty much what we expected from the power forward on his return. Don't expect him to exceed 80's week in, week out.
Ballantyne, Dockers (76) – The 1st game of the season for the fiery forward pocket saw Ballas put forth a decent score. Sneaky Draft choice.
Hodge, Hawks (63) – It seems like his elite Fantasy days are over. Watch him make me eat humble pie with a 110 this week.
Haynes, Giants (32) – Was hitting form when he went down with an injury. No Giants backmen really racked up, so watch for Haynes to rebound this week.
Breust, Hawks (31) – 31 points from 84% time on ground? Less than ideal.
Got a question you need answered? Feel free to leave a comment below or message me on Twitter @_alexfry6) and I'll get back to you!
Peace.