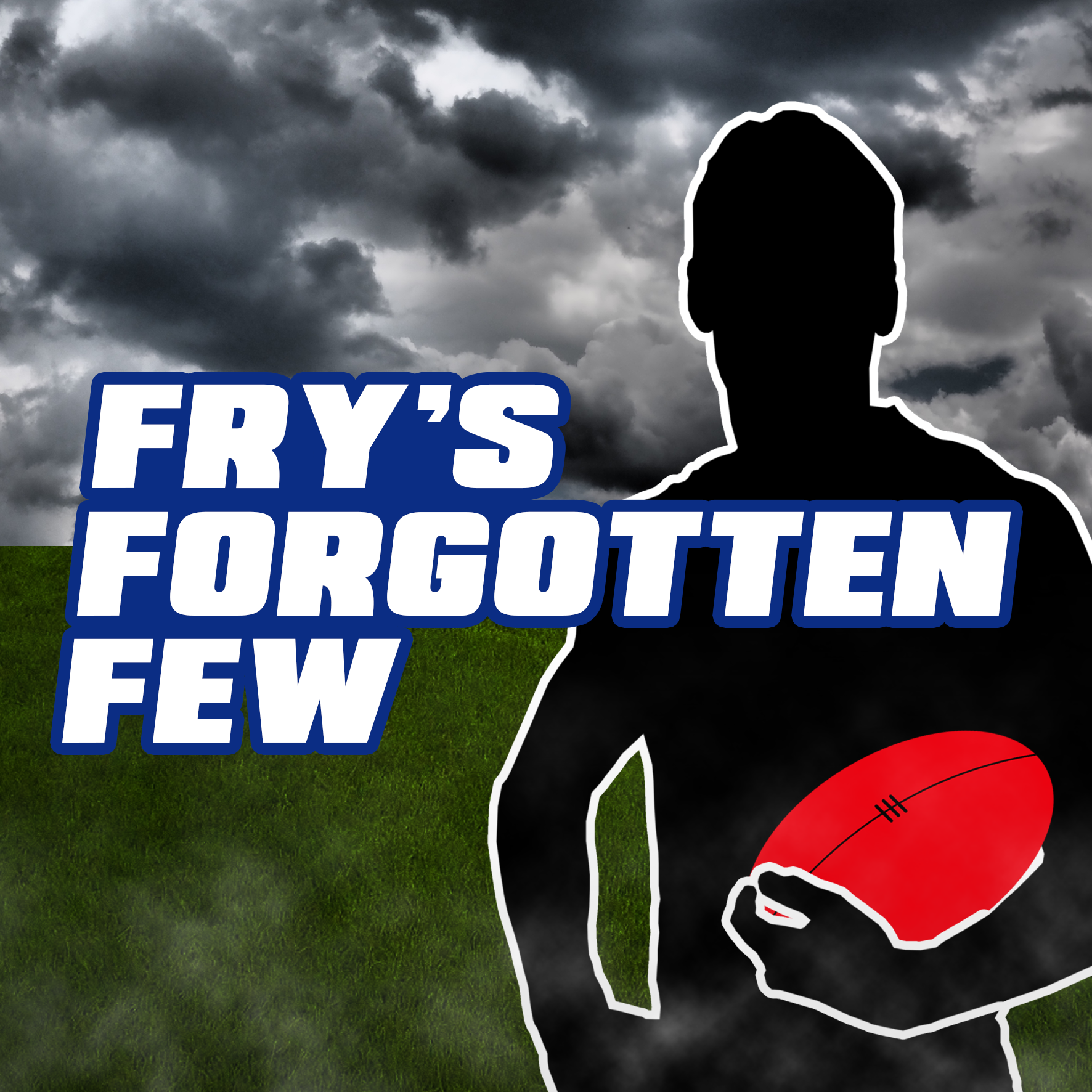 Rejoice, the byes are no more!!! I have bad news though guys, it seems like the havoc has followed us into Round 14. If you are like me you find yourself trading Scott Selwood out after adding just 60 points to your total score and are praying there isn't more devastation when the teams drop. That being said with the byes over there are plenty of lesser known guys out there demanding our attention!
POD'S
DEFENCE
Brayden Maynard ($424K, 52 BE, 0.52% ownership)
While most Fantasy coaches are familiar with his popular backline teammate, many are overlooking Brayden Maynard, well 99% of us are to be exact. Averaging over 90 in his past four games and fresh off his bye, Maynard could prove to be a great downgrade target, allowing you to throw some money onto someone else and snatch an uber premium!
Brandon Ellis ($479K, 58 BE, 5.52% ownership)
Last week I gave Brandon Ellis' teammate Bacher Houli props and tabbed him as an option. He responded by dropping 114, which means surely Ellis will do the same this week right? His three round average is better than all but three defenders and was a handball off recording three consecutive hundred's last week. Great option with DPP flexibility.
MIDFIELD
Jarryd Lyons ($559K, 87 BE, 0.33% ownership)
It's ok I forgive you, I didn't realise Jarryd Lyons was Fantasy relevant either. However, did you know he has only gone below 95 three times this year? You may not also know that over the byes Lyons averaged higher than Adam Treloar, Josh Kennedy and Dayne Beams. That's not a typo.
Steele Sidebottom ($618K, 81 BE, 2.27% ownership)
I am giving serious consideration to bringing Steele Sidebottom into my team this week. Here are his last five scores: 101, 109, 139, 127, 133. Need I say more? He is a perfect unique option should you want to go a different route from the generic Treloar/Hannebery option for the same price.
RUCK
Nathan Vardy ($384K, 50 BE, 4.95% ownership) & Jordan Roughead ($406K, 57 BE, 0.5% ownership)
If you are new to Fry's Forgotten Few firstly, welcome! Secondly, you will learn that successful, unique ruckman are as rare as a Zac Dawson 100 (he actually scored 89 once though!). Back to the point, this week I've identified two super unique guys who are probably better Draft options, but could also be worth keeping an eye on and emerge as building blocks in Classic.
Vardy looked great for the Eagles on Thursday night with his 3rd career ton and should he keep playing like this Scott Lycett's return isn't a formality. Jordan Roughead had a great weekend too, with a career high 116. He may cement himself as the Dogs No. 1 option going forward after English/Boyd/Campbell's ruck struggles.
FORWARD
Tom Papley ($462K, 60 BE, 1.02% ownership)
Towards the start of the year my sister mentioned how hot she thought Tom Papley was and to be honest I may be starting to develop a man crush too. Taking away his average first two scores of the year (both in losses) and Papley has an average of 91.8. With Sydney on fire lately, it's highly unlikely that they would try an alter their game plan, meaning these scores around the 90's from Papley are here to stay.
Toby Greene ($531K, 83 BE, 9.63% ownership)
Toby Greene has been an interesting Fantasy prospect all year. Suspension and more time up forward has impacted his scores in a negative way so far. However, after an indifferent start to the year I feel like the Greene 100's are about to start flooding in. Please don't murder my Twitter feed when i'm wrong though…please.

Click here to subscribe on iTunes.
The Three Big Questions Of Round 14
How Many Brisbane Premos Is Too Many?
Stef Martin (30.82% ownership), Tom Rockliff (18.34%), Dayne Beams (14.95%) and Dayne Zorko (6.68%) are some of the most popular and successful players in the comp right now. Through in the likes of Jake Barrett (29.67%) and Hugh McCluggage (10.05%) and you might find yourself wondering if it's possible to have room for so many Lions? Just to give you some insight, last year I finished with Tom Mitchell, Dan Hannebery, Josh Kennedy and Luke Parker all in my midfield and had a career best year. So the short answer? You can't have too many players from the same team if they all keep scoring.
How Should I Approach These Latest Injury Issues?
Josh Kelly, Scott Selwood, Michael Barlow and Toby Nankervis are just a few of the popular players who may miss this week's action and even more looking forward. The best approach when it comes to trading is to look at what takes priority. First things first, Barlow's broken leg means no more footy in 2017 so he is a must trade. I'm toying with keeping Scott Selwood as he may even be back next week, but if you are chasing points and looking to move up in overall rank (like me) then a trade is the smartest move. As much as it may pain you to do the same with Kelly or Nank once again it is the smartest move to benefit you moving forward.
Can The Real Rookies Please Stand Up?
Mitch Hibberd is sore, Jono Beech will likely make way for McGovern in the near future, James Cousins has been dropped and I'm sure Mountford/Ryan/Willis/Brown will all be dropped this week just to really screw us! It's no secret this year has been woeful for young regular cash cows and entering the second half of the season there is no respite on the horizon. Fingers crossed names like Jordan Dawson, Nathan Freeman and the likes can save us in the next 10 rounds.
Back From The Dead
With four teams rolling into last week unchanged the potential for relevant guys returning from suspension or injury was minuscule. There were a few worth mentioning though.
Riewoldt, Saints (106) – After a two game layoff St. Nick was back to his triple figure best. He looms a logical sideways swap for Barlow, but buyer beware at 34 he may start to show signs of decline in the back end of the year.
T. Boyd, Bulldogs (78) – Nearly half of Boyd's score came from hitouts over the weekend. I'm sure Dogs fans would rather see him a bit closer to goal, not making him a viable option for Classic teams.
Petrevski-Seton, Blues (64) – With a season low 66% time on ground I would think that the 1st year pro scores closer around the 75 mark moving forward.
Rohan, Swans (47) – Nah. Hopefully the poor guy can stay healthy for the rest of the year though.
Got a question you need answered? Feel free to leave a comment below or message me on Twitter @_alexfry6) and I'll get back to you!
Peace.