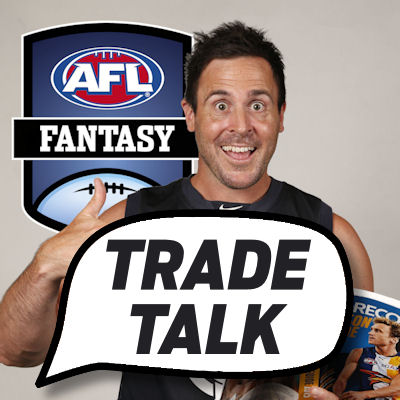 It's Grand Final time, so there is no looking beyond this week. For that reason, my article is all about the top three point scorers for this round in each position… Probably my biggest 'balls on the line' article for the year.
Midfielders:
The top scorer for the round will predictably be the Pig Tom Rockliff (MID, $625,000). He is in ridiculous form, averaging 141 in his last three and still managed 123 against the Cats despite copping a shoulder knock in quarter two. This week he plays the Saints, who are happy to give up plenty of points and the game is at ES. Not at the GABBA Roy? And you are still backing him? Correct! In his last two games at ES, Rocky has gone ballistic with 179 and 184… (No Typo). In the last game of the season, Rocky will be keen to earn his beers.
The Dogs don't mind giving up points and Merrett and Zaharakis showed that last week. This week it is the young Piglet Lachie Neale's (MID, $550,000) turn. He has a four game average 124 and has fully embraced being the number one man in the middle for the lowly Dockers. He has three scores over 124 in the last five weeks and is coming off a whopping 169 against the odds at Spotless Stadium against the Giants.
Luke Parker (MID, $579,000) will tear the Tigers a new one at the SCG. He is in great form, averaging over 120 for the last five weeks and he has a great ceiling with a top score of 158 for the year. Parks loves playing at the SCG with scores of 128, 116, 111, 158 and 140 there in his last five games. He had a poor score against the Tigers during a form slump earlier in the year before turning it on and he will more than make up for it this games.

Click here to subscribe on iTunes. (Our second last for the season).
Forwards:
No prizes for guessing young star Zach Merrett (FWD/MID, $584,000) is the number one man here after boasting a three game average of 121 to go with his year average of 118. He has dropped under 100 once in the last 12 weeks and in that time boasts nine scores over 110 to go with two thumping scores of 148 and 150. This week he plays the Blues for a walk-up 130.
Nick Riewoldt (FWD, $508,000) is going to feast on the Lions at ES, a ground where he has dominated his opposition all year. It's a well know fact that opposition talls have been having a field day against the Lion back line and there is no one who has a chance to run with Saint Nick and therefore he will surpass 15 marks to send his season out on a high.
A nose behind the Voldt is the in form Leigh Montagna (FWD/MID, $468,000) who has reached triple figures three weeks in a row for an average of 113 in that time. What I like most about Monty is his history against the Lions where he boasts scores of 144, 158, 112, 102, 126, 129 and 133 in his last seven games against them.
Defenders:
Kade Simpson (DEF, $492,000) has had an outstanding year, averaging 100 in that time and 107 in his last three games. Earlier in the year he scored 99 on the Bombers, but this time around he is going to go nuts, similar to what we saw from JJ last week. He will be keen to end the year on a positive note against the arch rival and I can't see him dropping below 125.
Jason Johannisen (DEF, $446,000) smashed the Dockers at the start of the year with 35 touches and nine marks and they are about 100 times worse than that now. Heath Shaw had a field day against the Dockers last week and JJ is fresh off the back of a season high 144 from 31 possessions and 12 marks. He will be huge.
Sam Docherty (DEF, $508,000) Simmo's partner in crime the Doc is going to share in the end of year celebrations with a massive send off vs the Bombers. He will be open at will for uncontested marks, not the mention the intercepts he will pick up along the way. A season high could be on the cards, which is a big call for a guy who has reached 140.
Rucks:
Brodie Grundy (RUC, $541,000) is averaging a whopping 119 in the last three rounds and expect that high ceiling to continue against the Hawks who are under-manned in the ruck department.  He is on an absolute tear with scores of 119, 127 and 139 within his last four games.
Max Gawn (RUC, $567,000) It is harsh bumping the big fella down to number two after pumping out 10 triple figure scores in a row and boasting a three game average of 123. It purely comes down to matchups and I think the Demons will get pumped at skilled, keeping Max to around 110 despite scoring 139 down there last year. Can't lose with these two.
Thanks heaps for reading RTT this year, I hope you enjoyed it. As always, discuss your trade ideas in the comments and good luck
@RoyDT